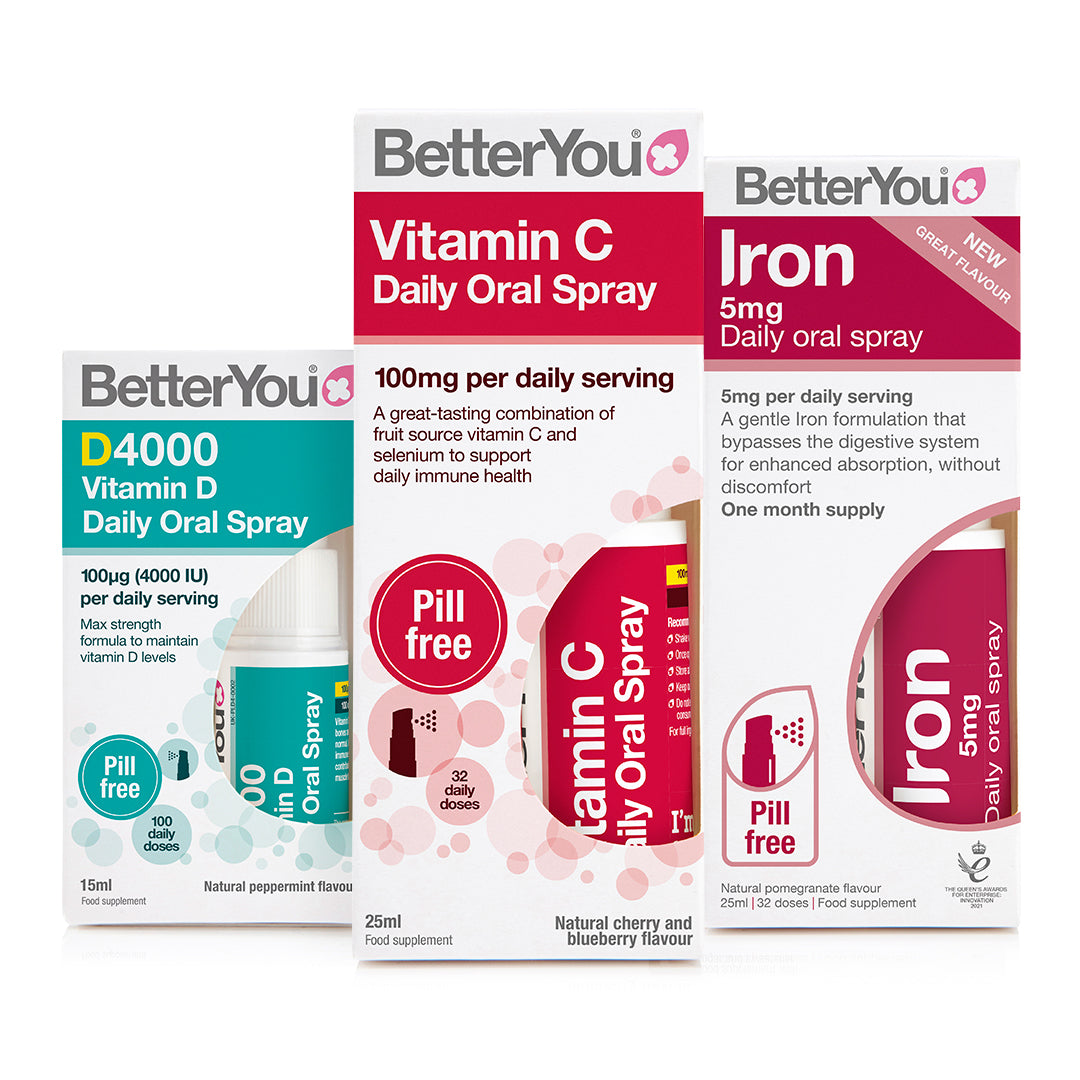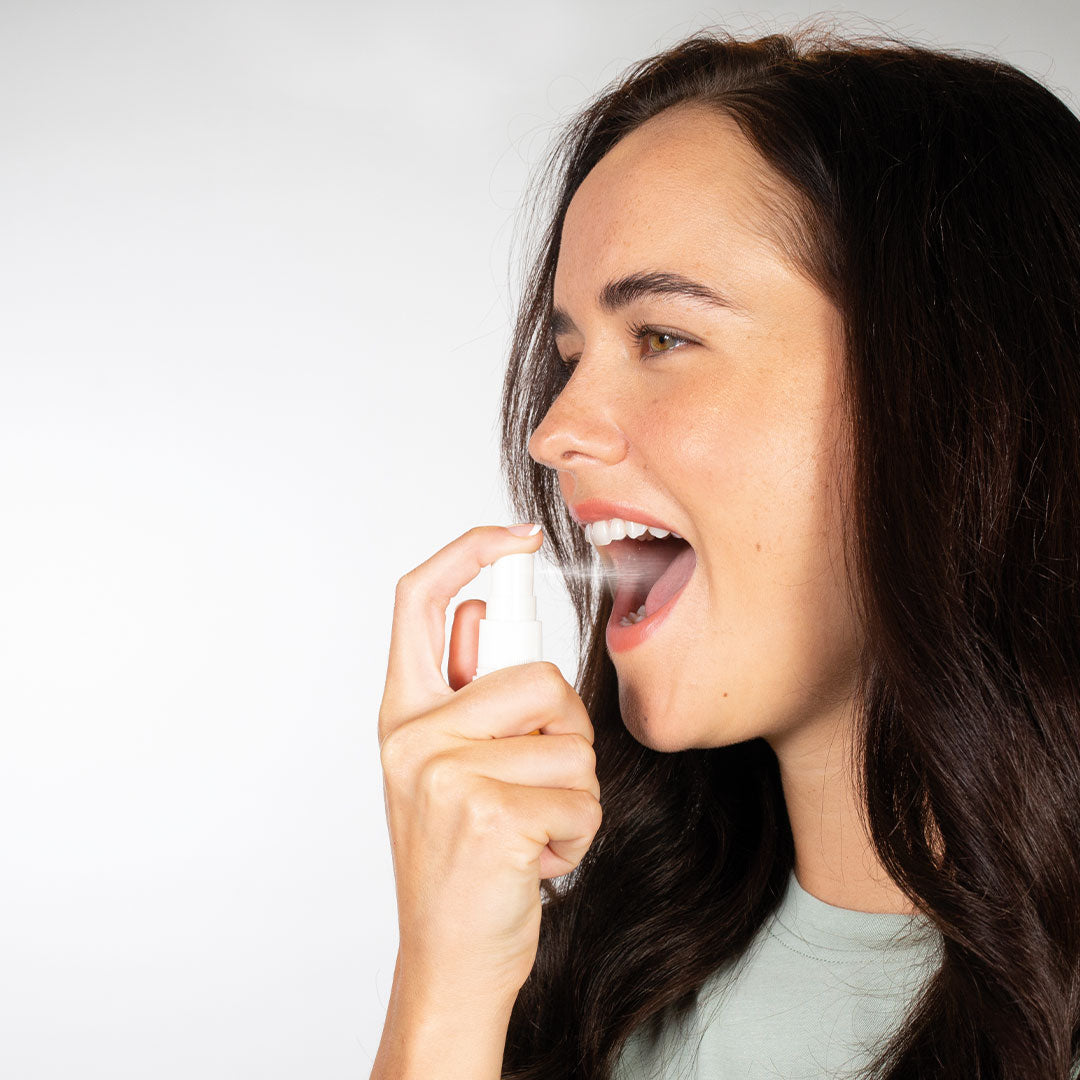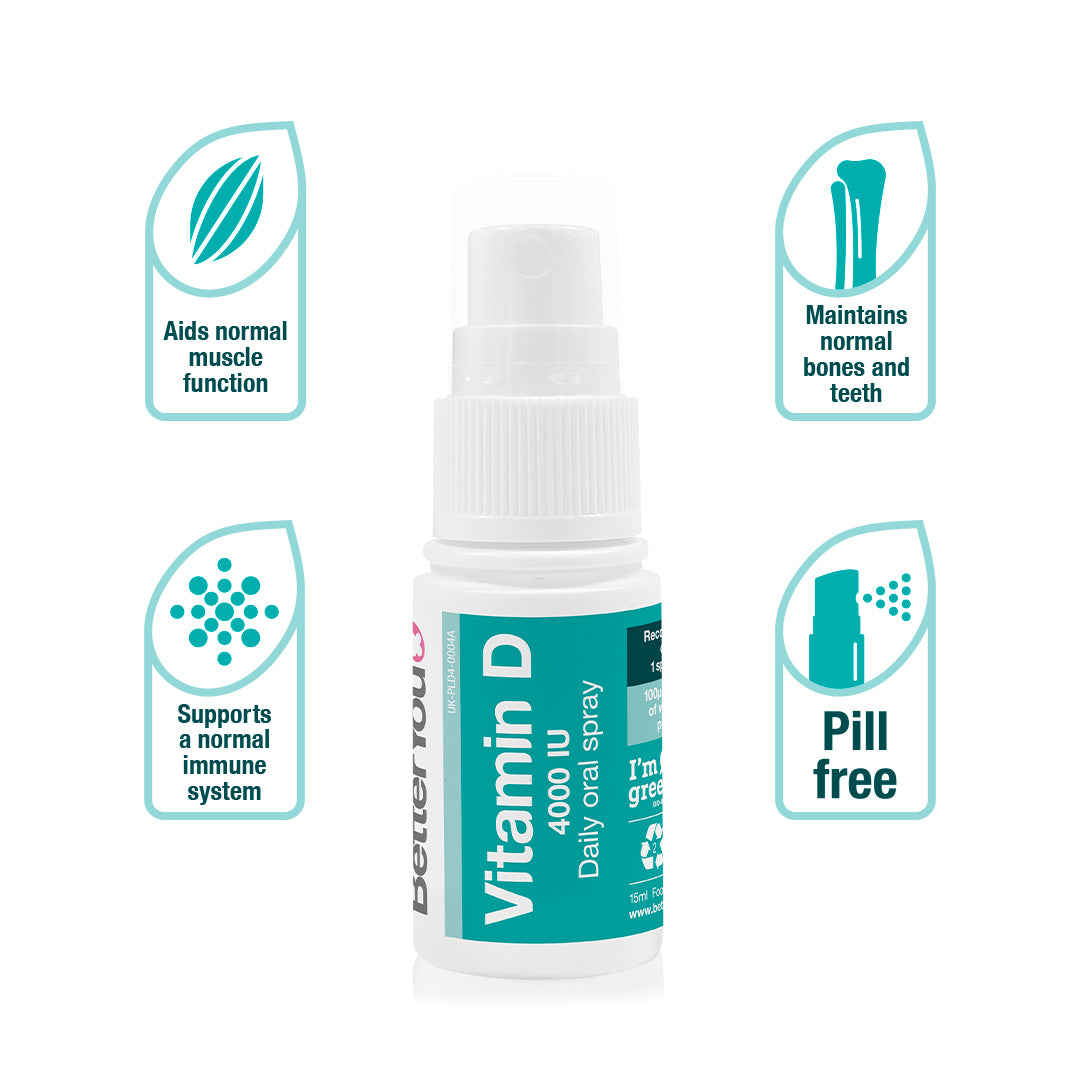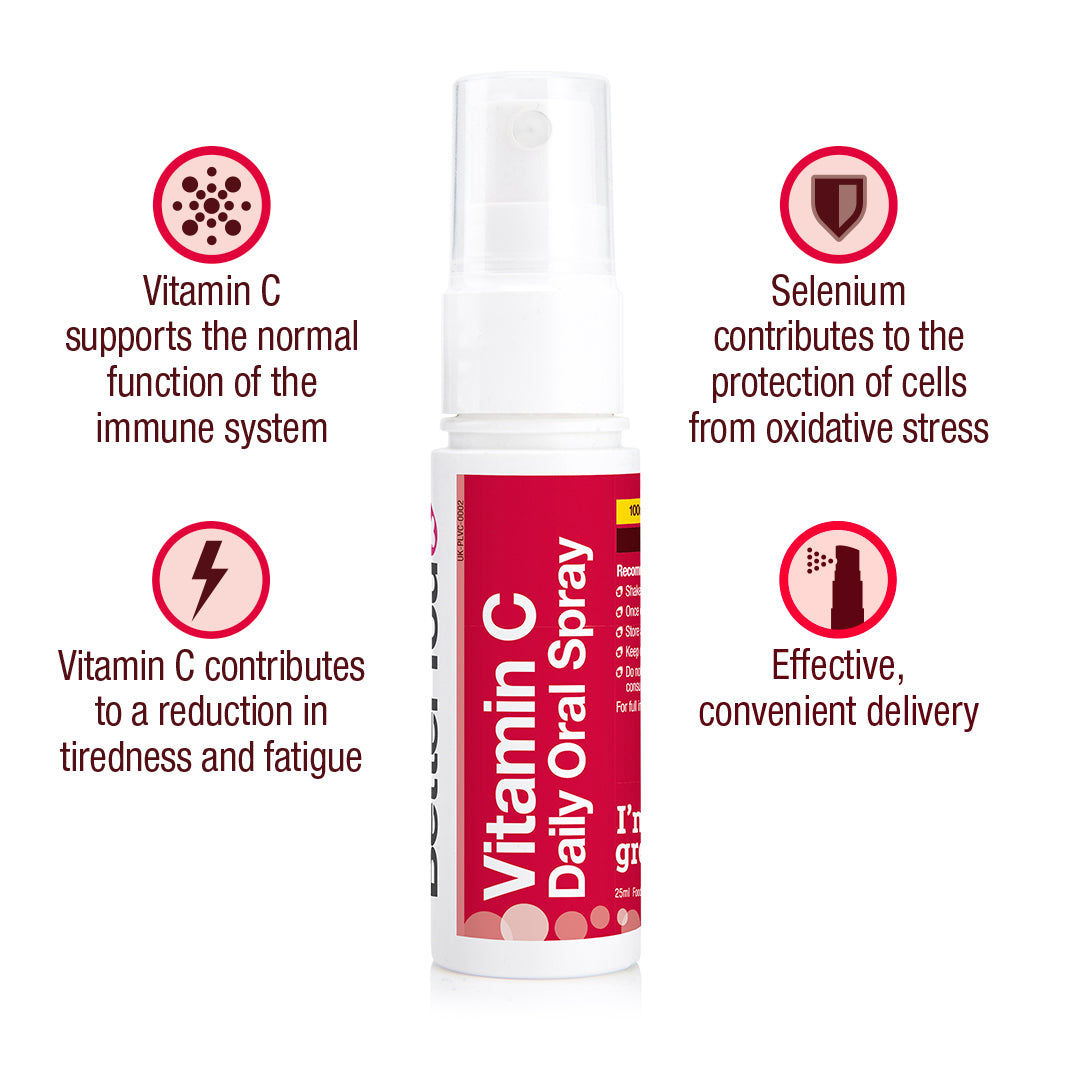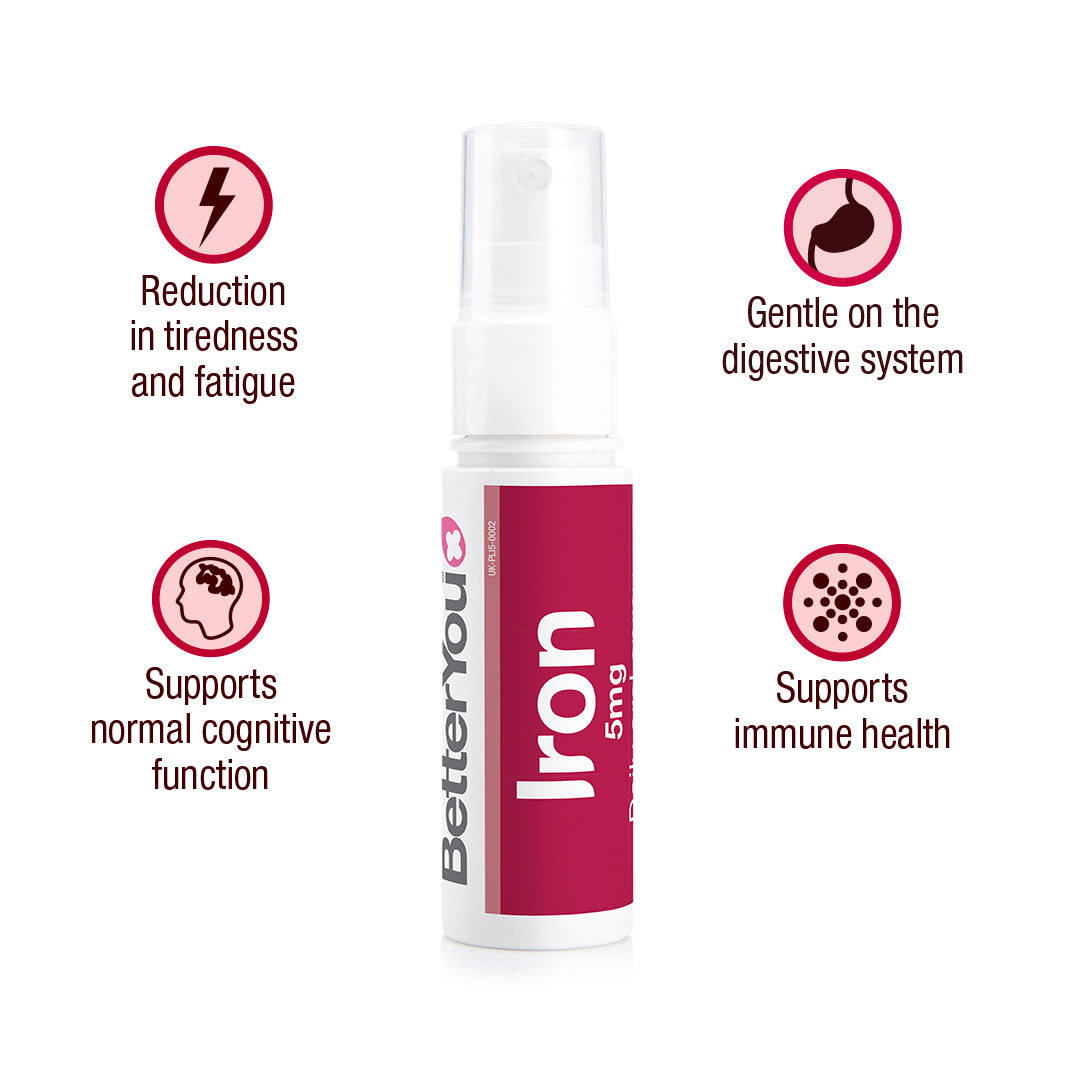 Immunity Support Bundle
Vitamin D, iron and vitamin C
£31.85
Save almost £8 compared to buying individual items.
The BetterYou Immunity Support Bundle contains all the vitamins and minerals you need to support a strong, healthy immune system.
Fast effective immune support
Full-spectrum of immunity-boosting vitamins and minerals
Contributes to the normal functioning of the immune system
A convenient alternative to tablets and capsules
Packaging made from recycled and responsible sources
Place an order, plant a tree
We believe everyone should have the right to clean air. That's why we've teamed up with carbon-busting specialists, Earthly, to support their reforestation project in Madagascar.
Each mangrove tree removes around 308kg of CO2 from the atmosphere over the course of it's lifecycle.