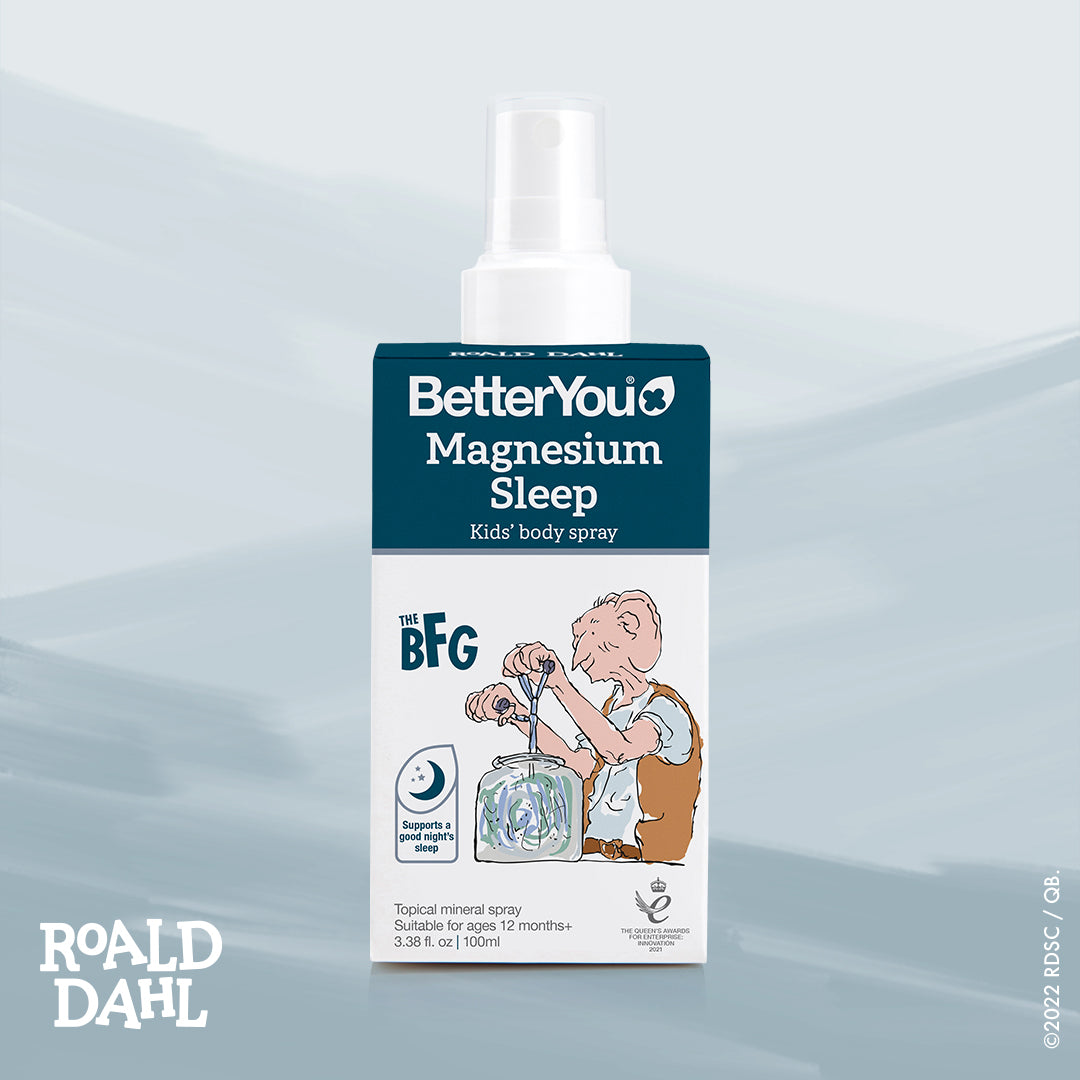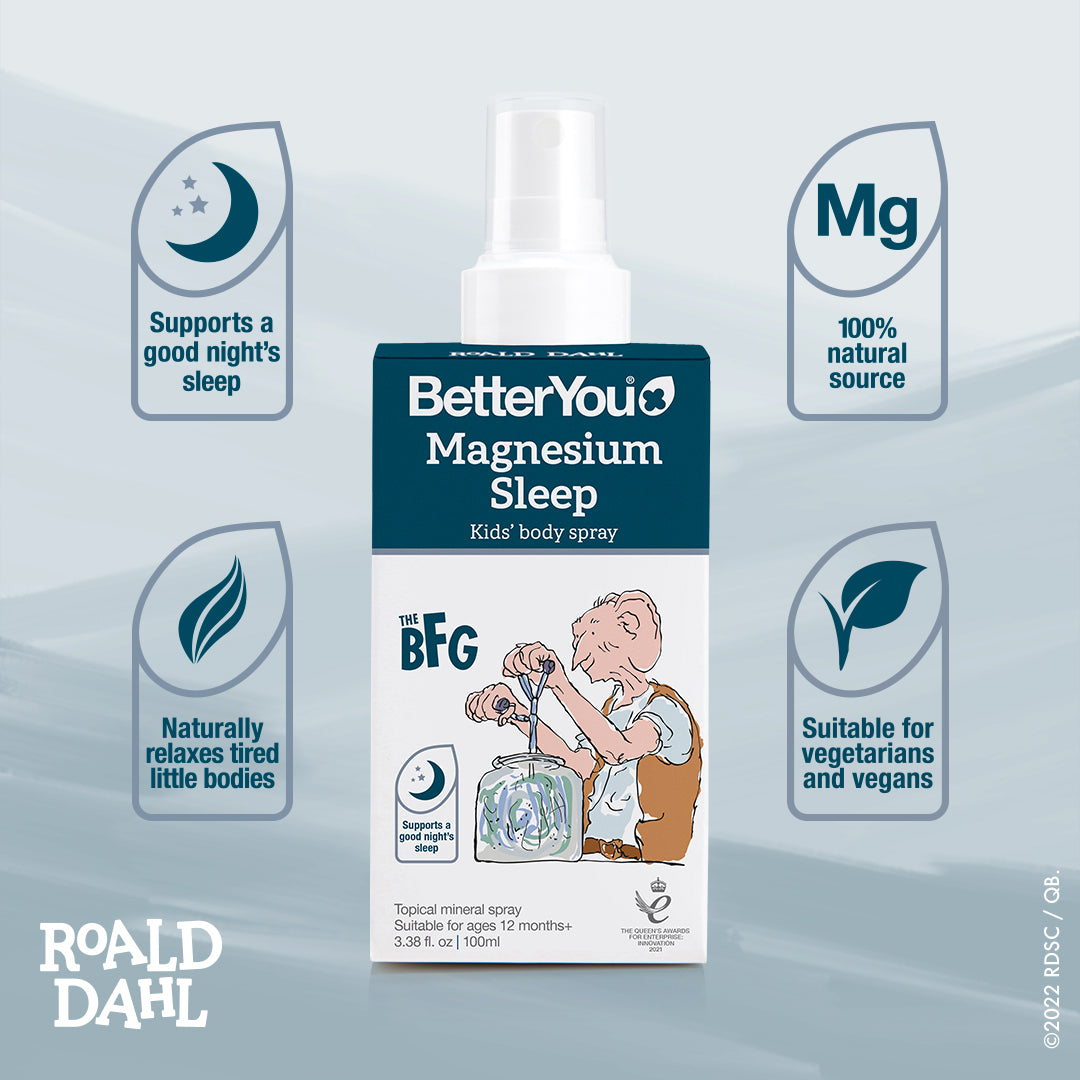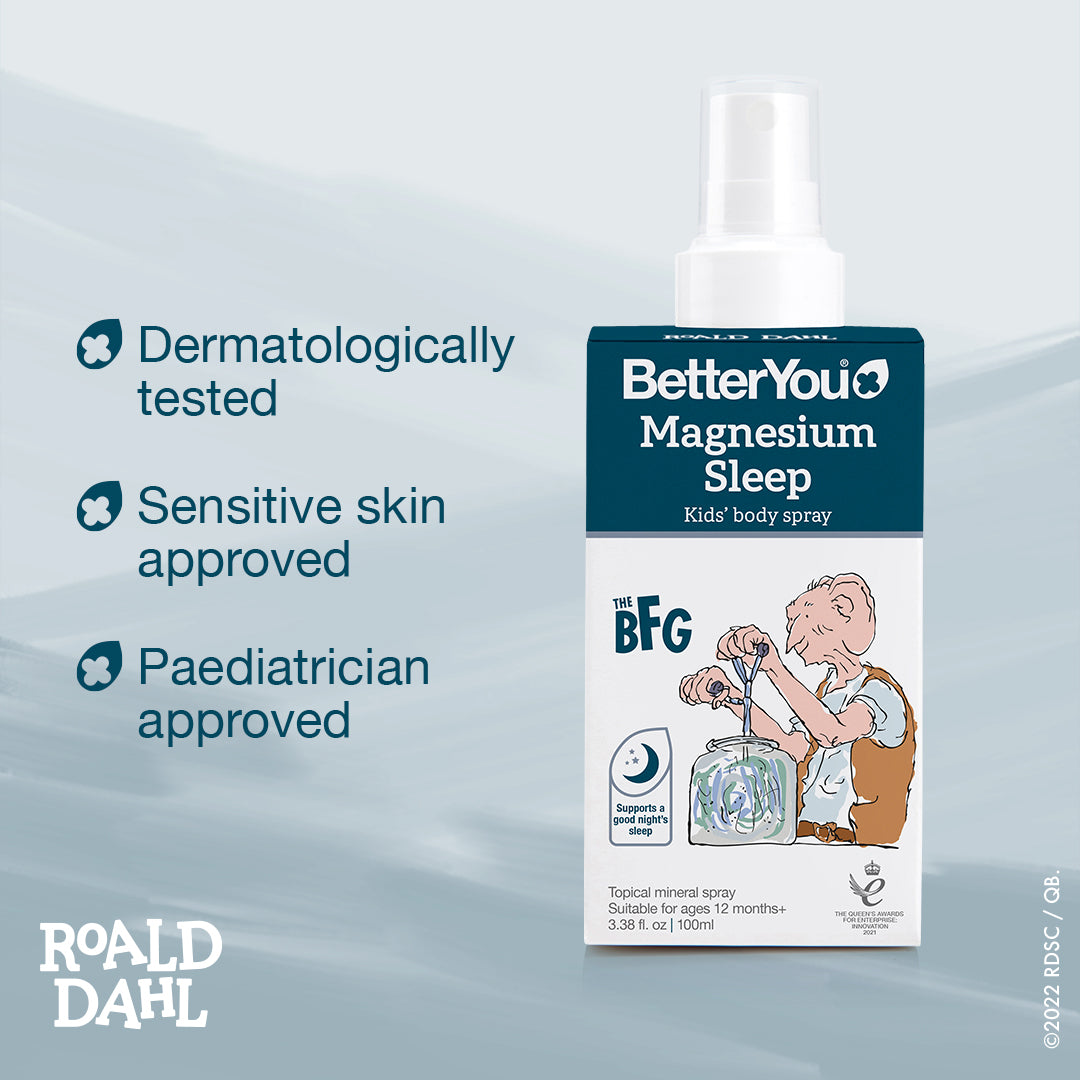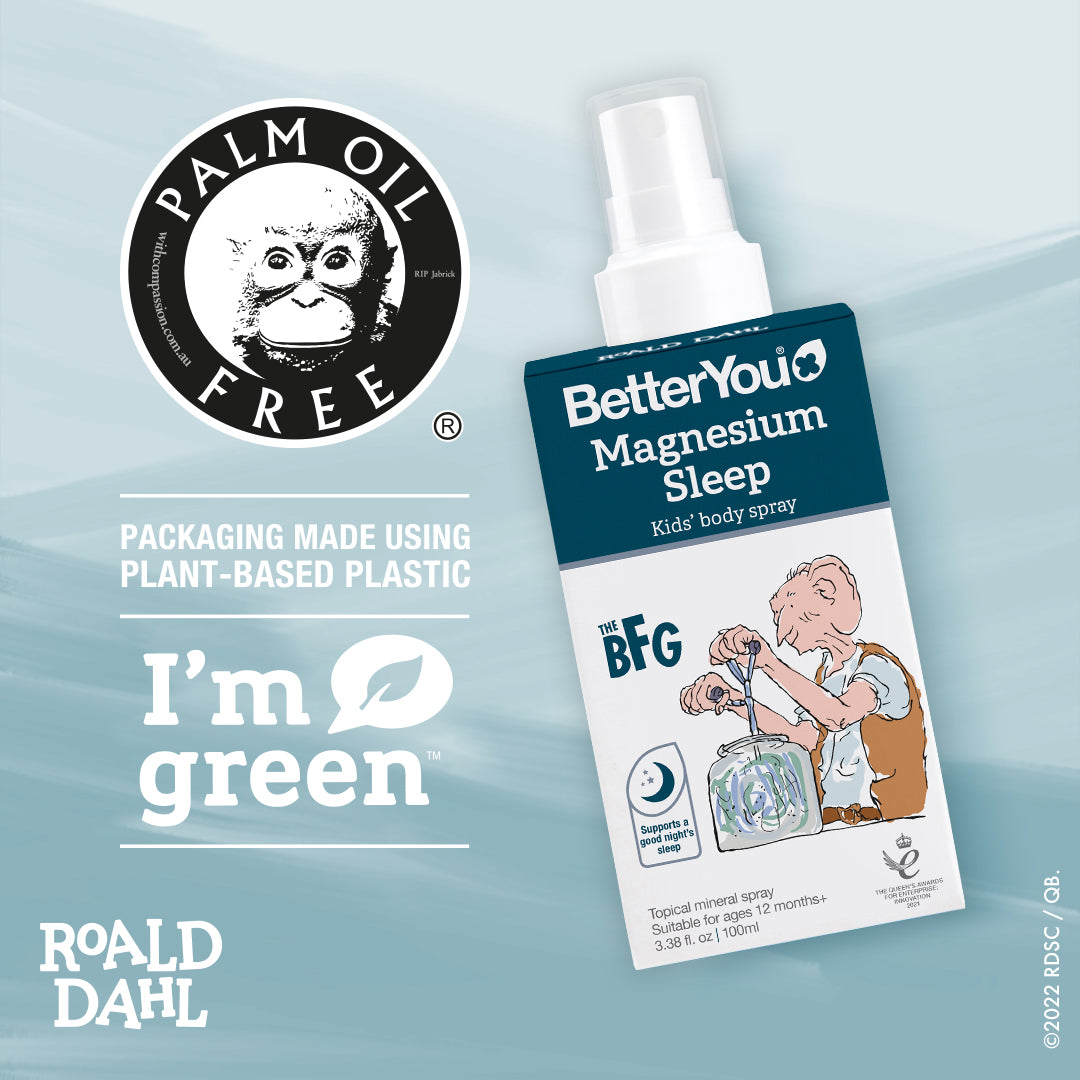 Magnesium Sleep Kids' Body Spray
Magnesium, lavender and chamomile
£9.95
BetterYou Magnesium Sleep Kids' Body Spray is a magnesium spray with a marvellous mixture of magnesium chloride and lavender. Designed to help relax energetic little snapperwhippers before bed.
Aids a restful night's sleep
Contains 100% natural Zechstein magnesium chloride
Formulated with natural sources of lavender and chamomile
Paediatrician approved, dermatologically tested and suitable for sensitive skin
Suitable from 1 year old
Manufactured from carbon-negative, plant-based packaging
Place an order, plant a tree
We believe everyone should have the right to clean air. That's why we've teamed up with carbon-busting specialists, Earthly, to support their reforestation project in Madagascar.
Each mangrove tree removes around 308kg of CO2 from the atmosphere over the course of it's lifecycle.