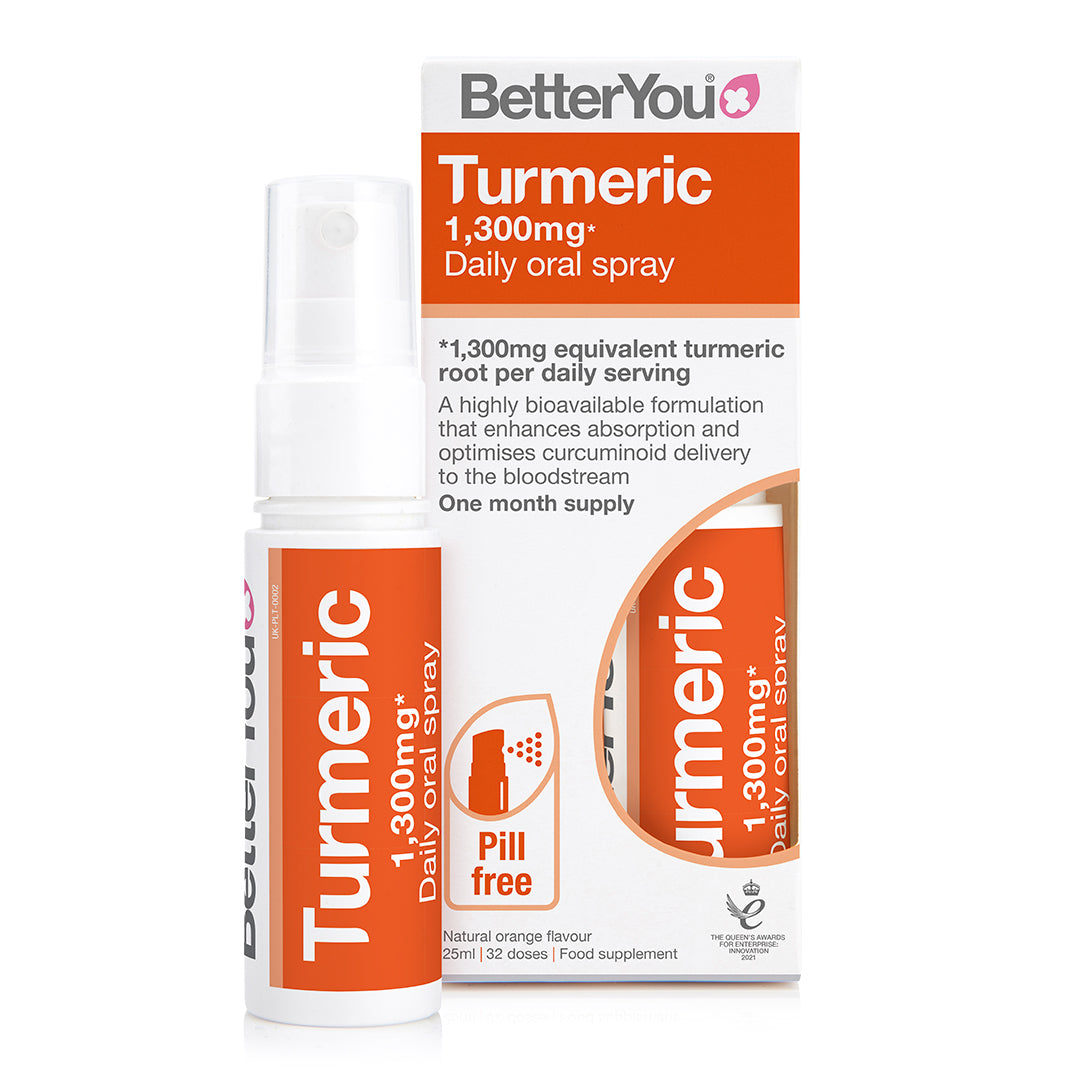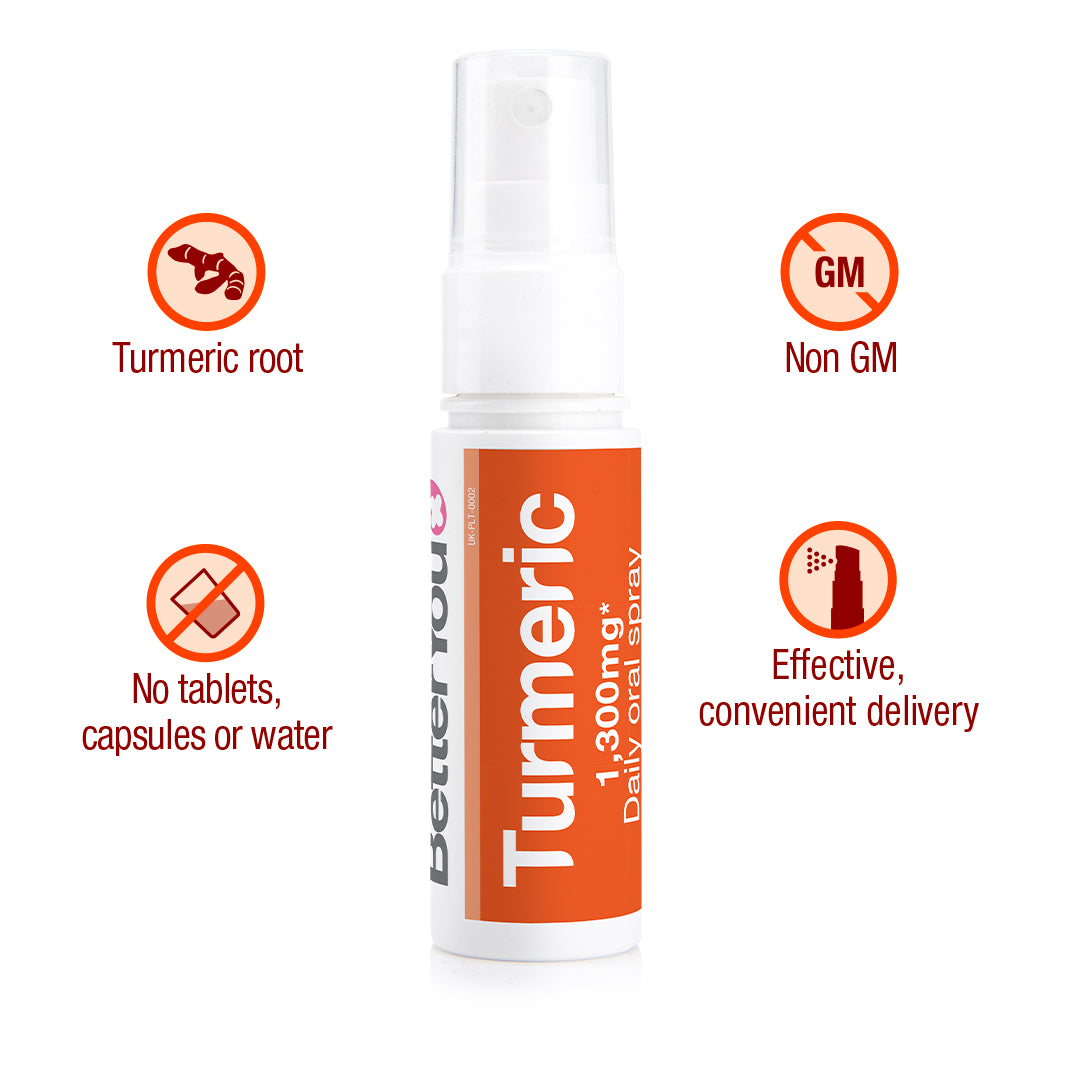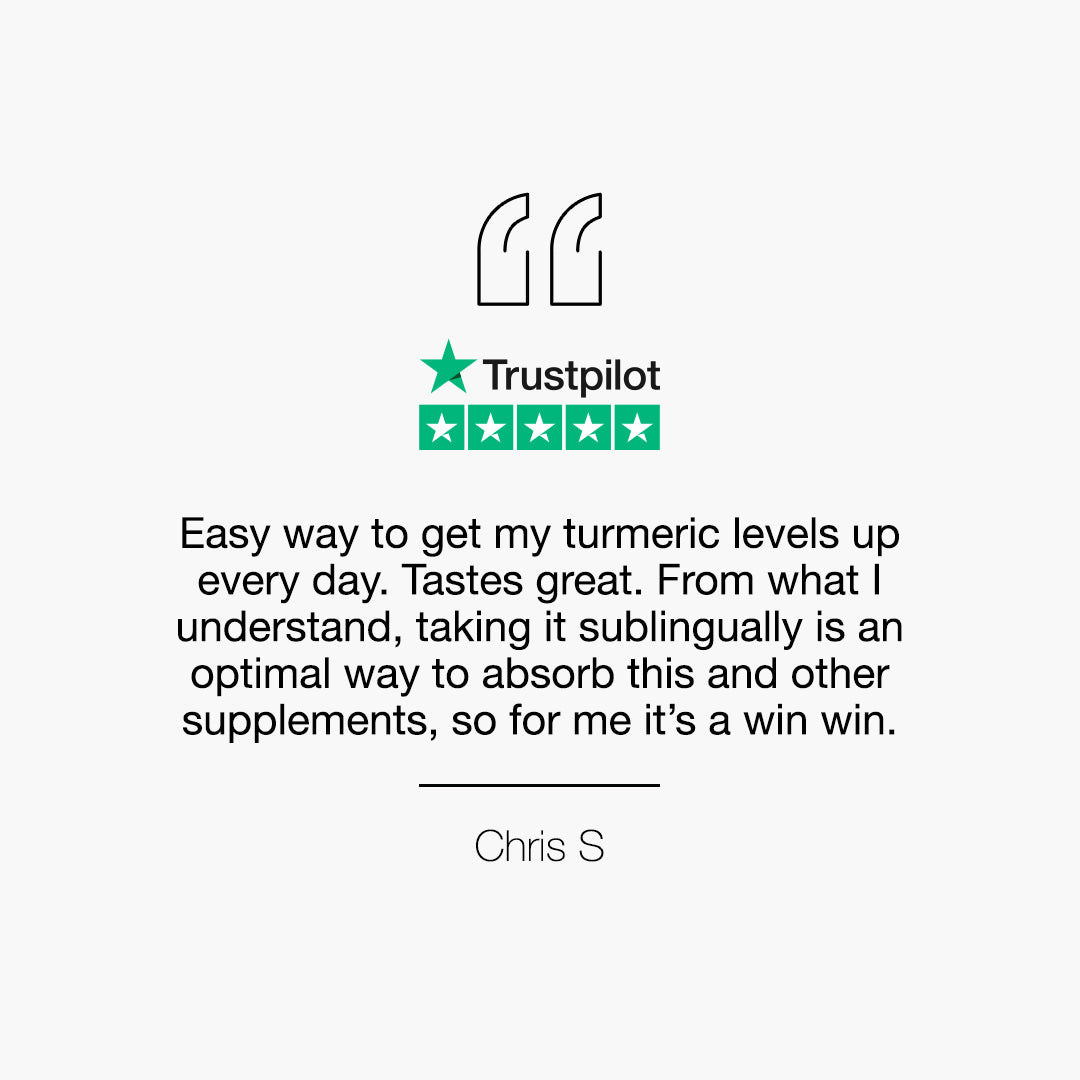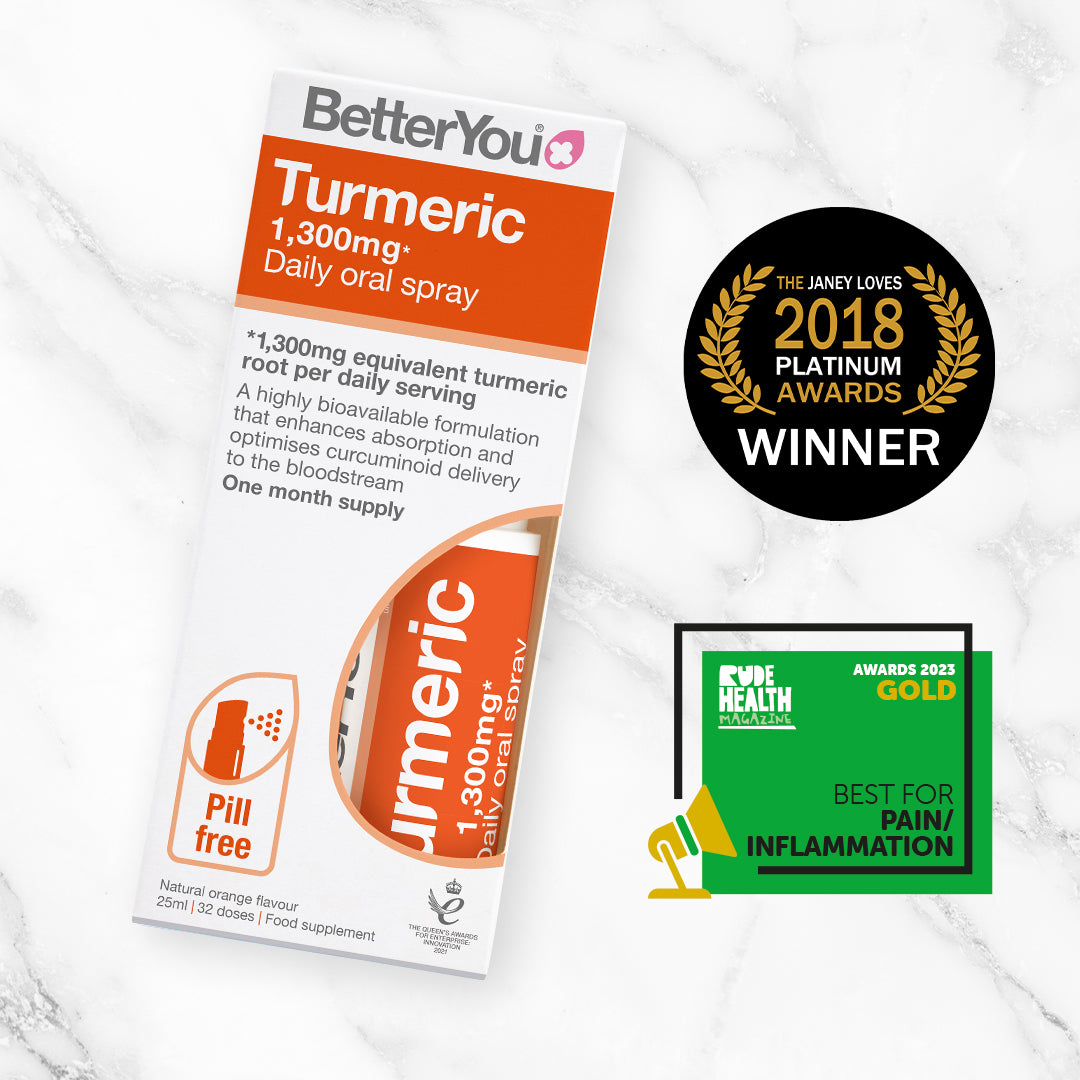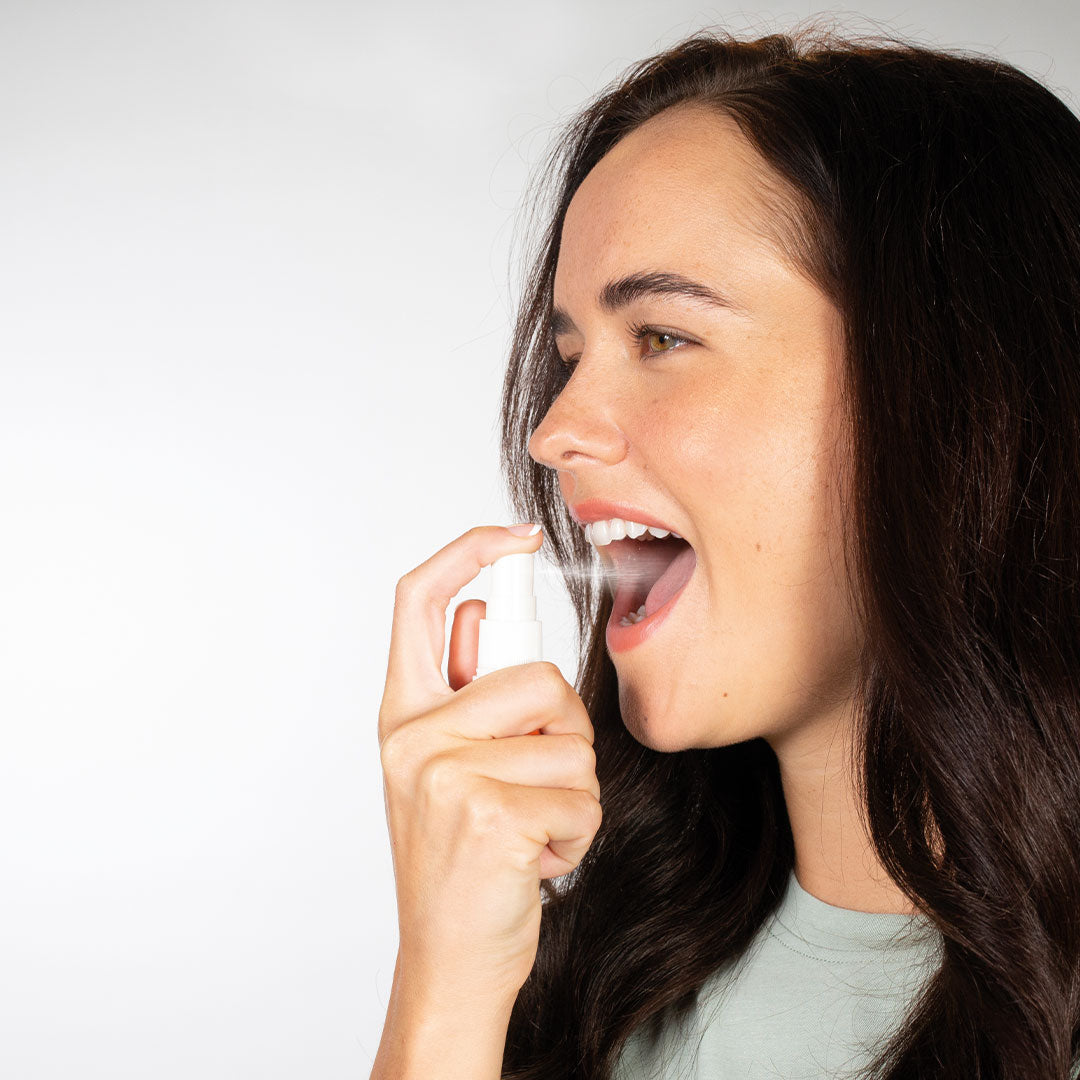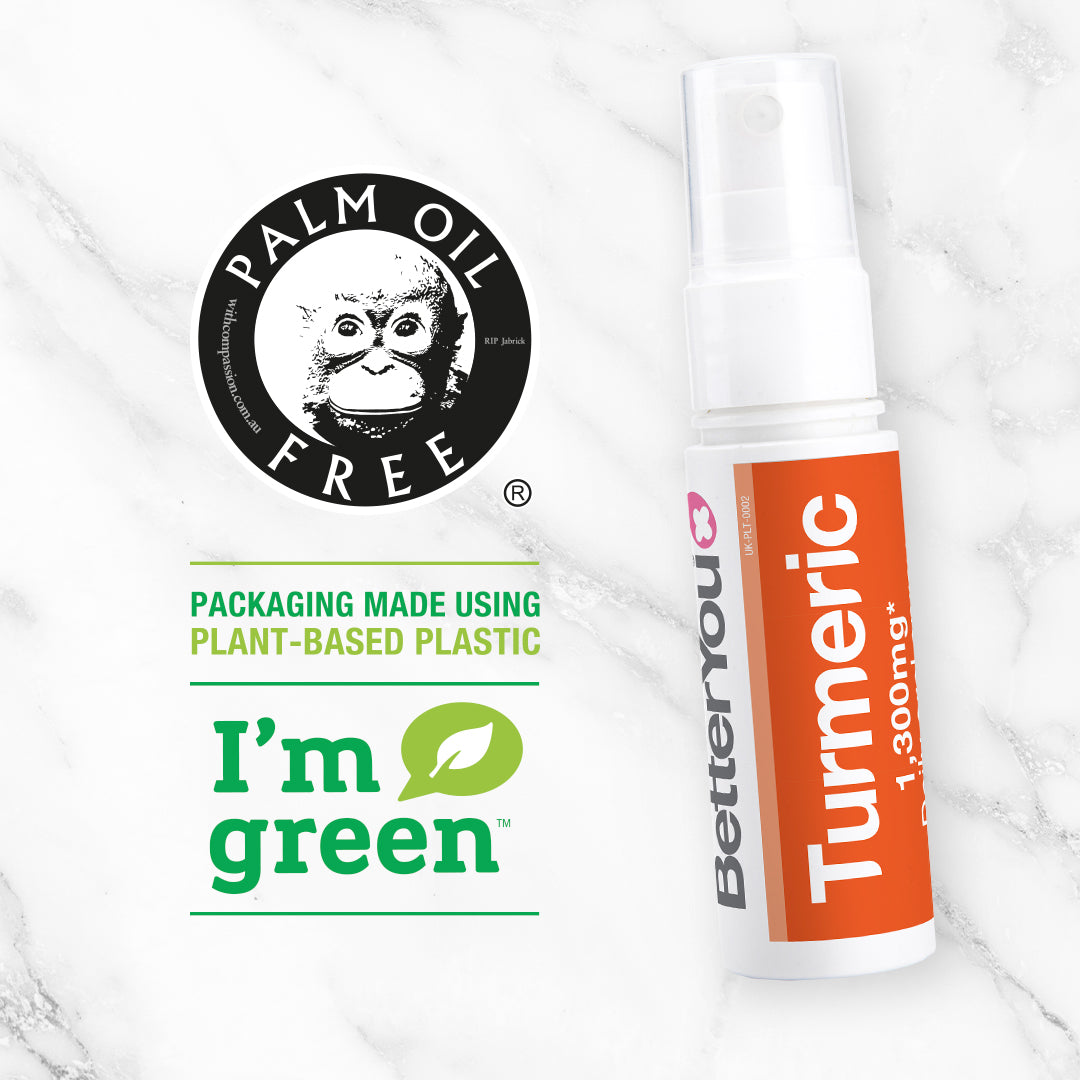 Turmeric Oral Spray
1,300mg equivalent turmeric root per dose
£22.95
BetterYou Turmeric Oral Spray utilises a unique molecular encapsulation process that ensures essential curcuminoids are effectively absorbed via the soft tissue of the mouth, entering the rich vein system below.
World's first turmeric supplement in oral spray form
1,300mg equivalent turmeric root per daily serving
Unique molecular encapsulation process – Cyclocurmin®
Liquid formula for enhanced turmeric absorption
Effective and convenient turmeric absorption
Natural orange flavour
Manufactured from carbon-negative, plant-based packaging
Place an order, plant a tree
We believe everyone should have the right to clean air. That's why we've teamed up with carbon-busting specialists, Earthly, to support their reforestation project in Madagascar.
Each mangrove tree removes around 308kg of CO2 from the atmosphere over the course of it's lifecycle.