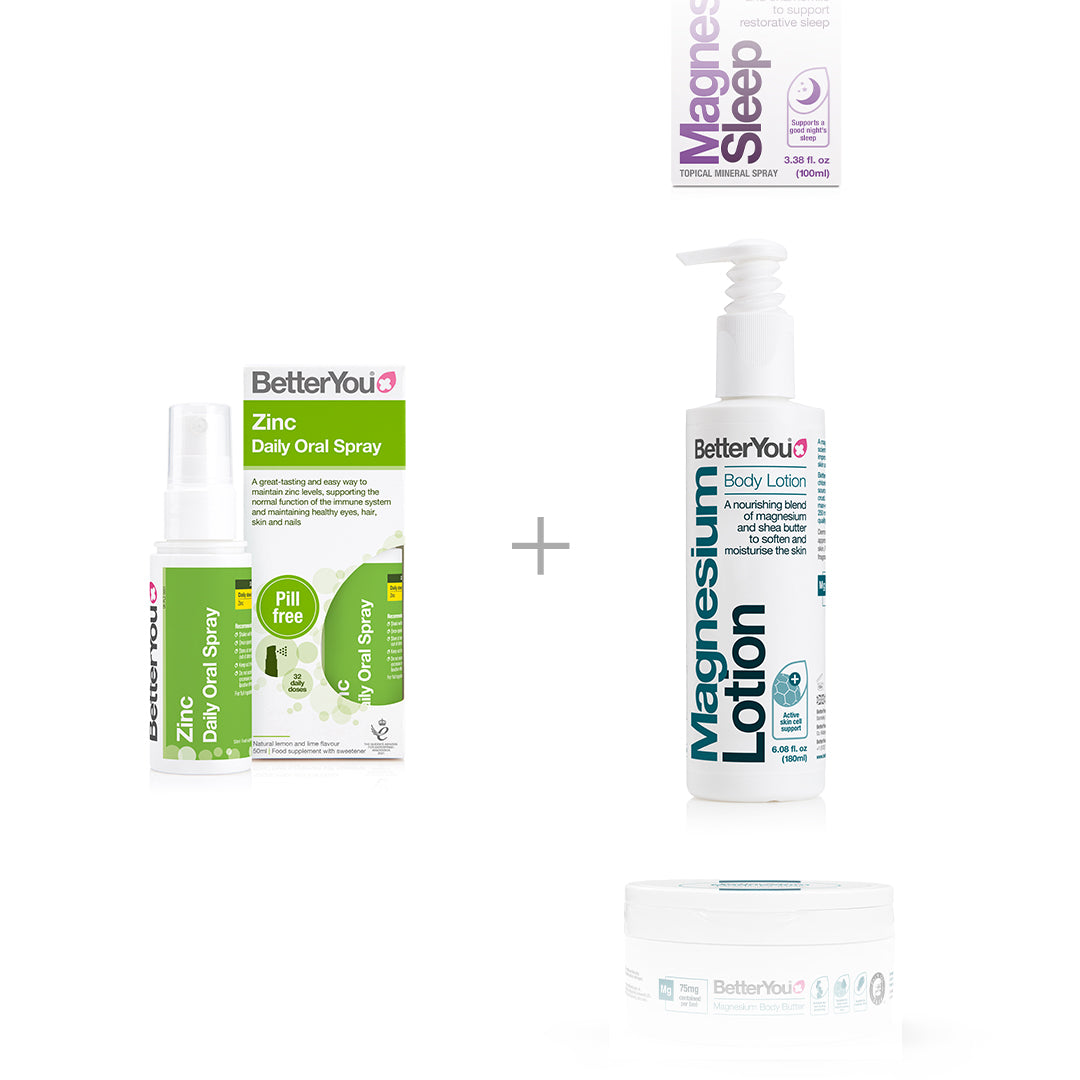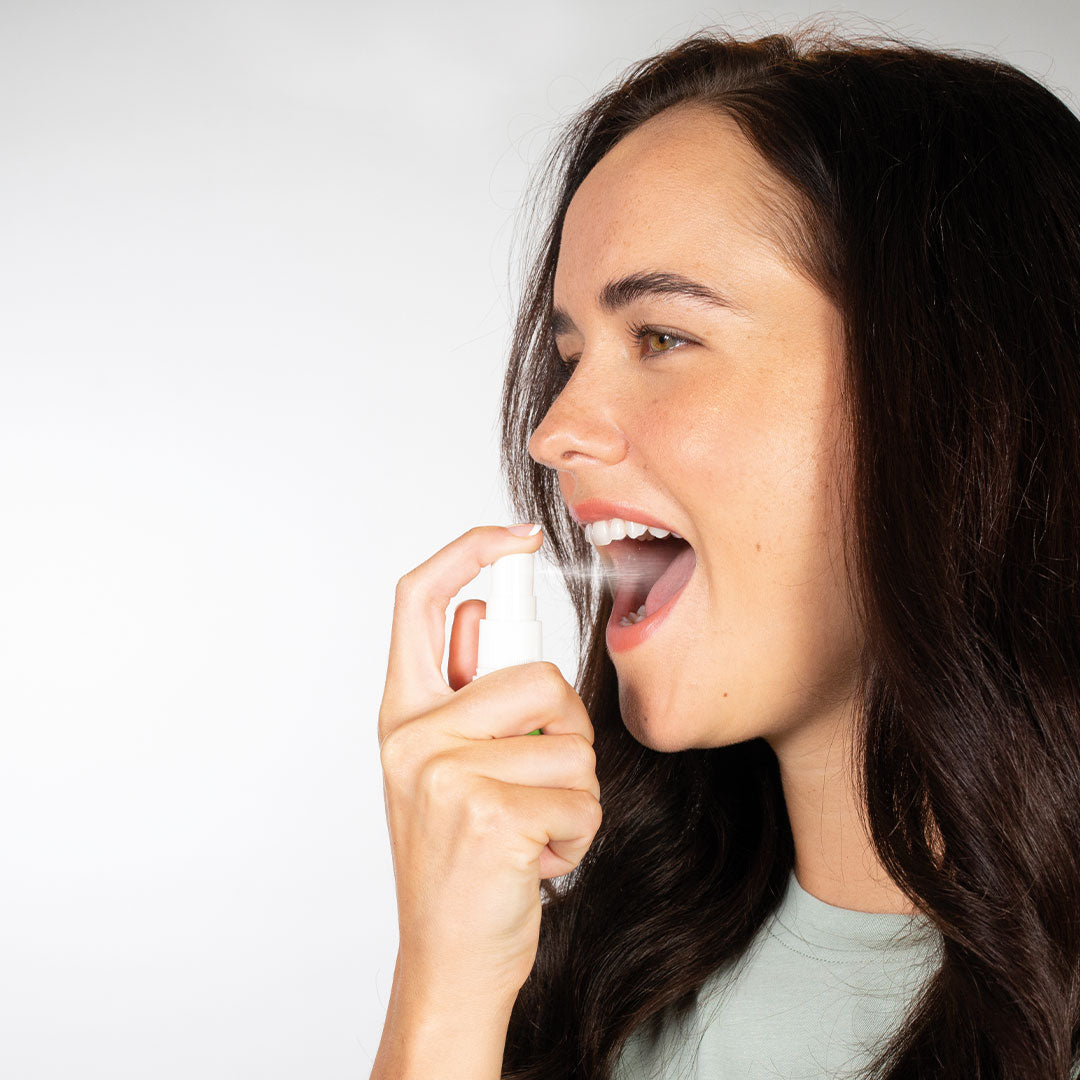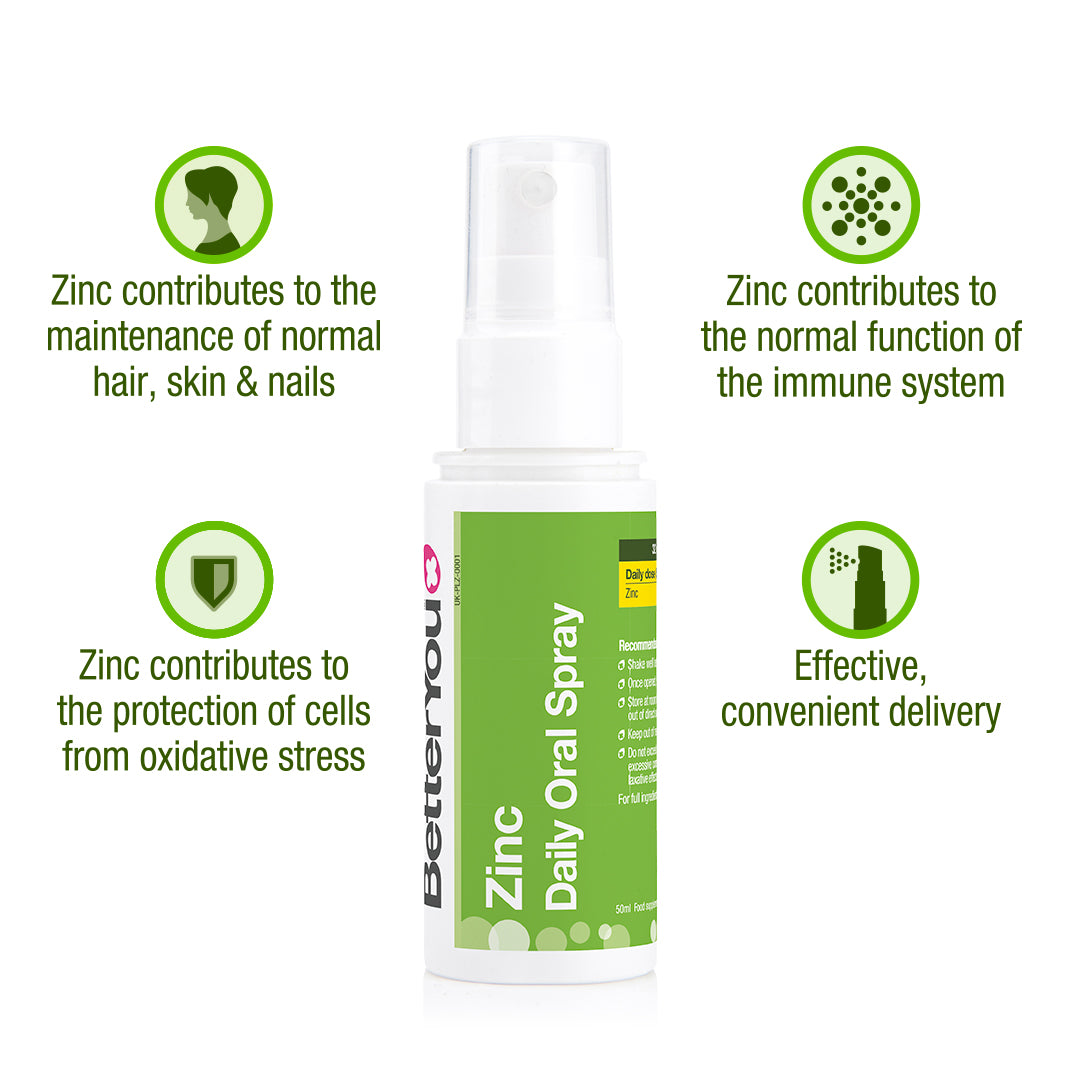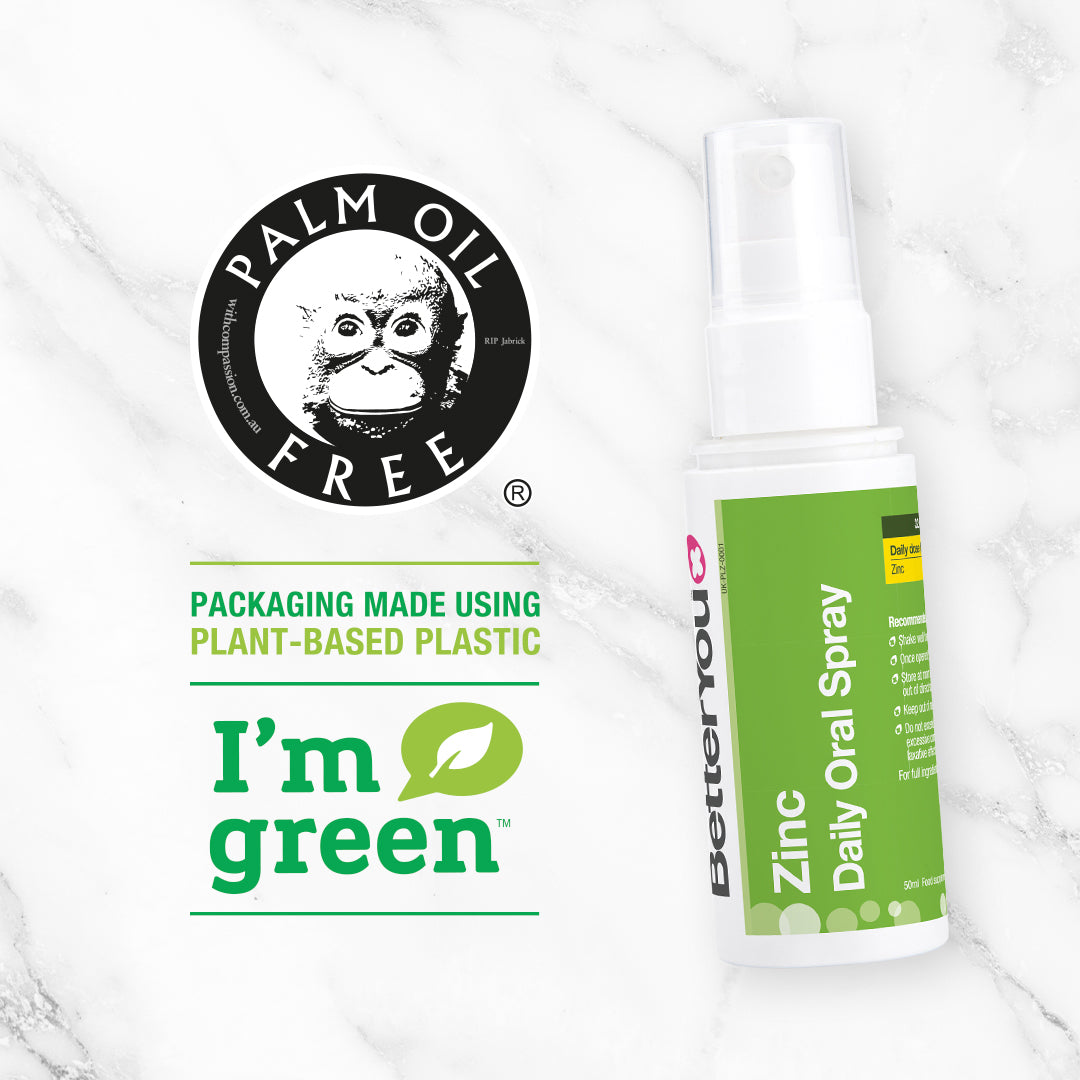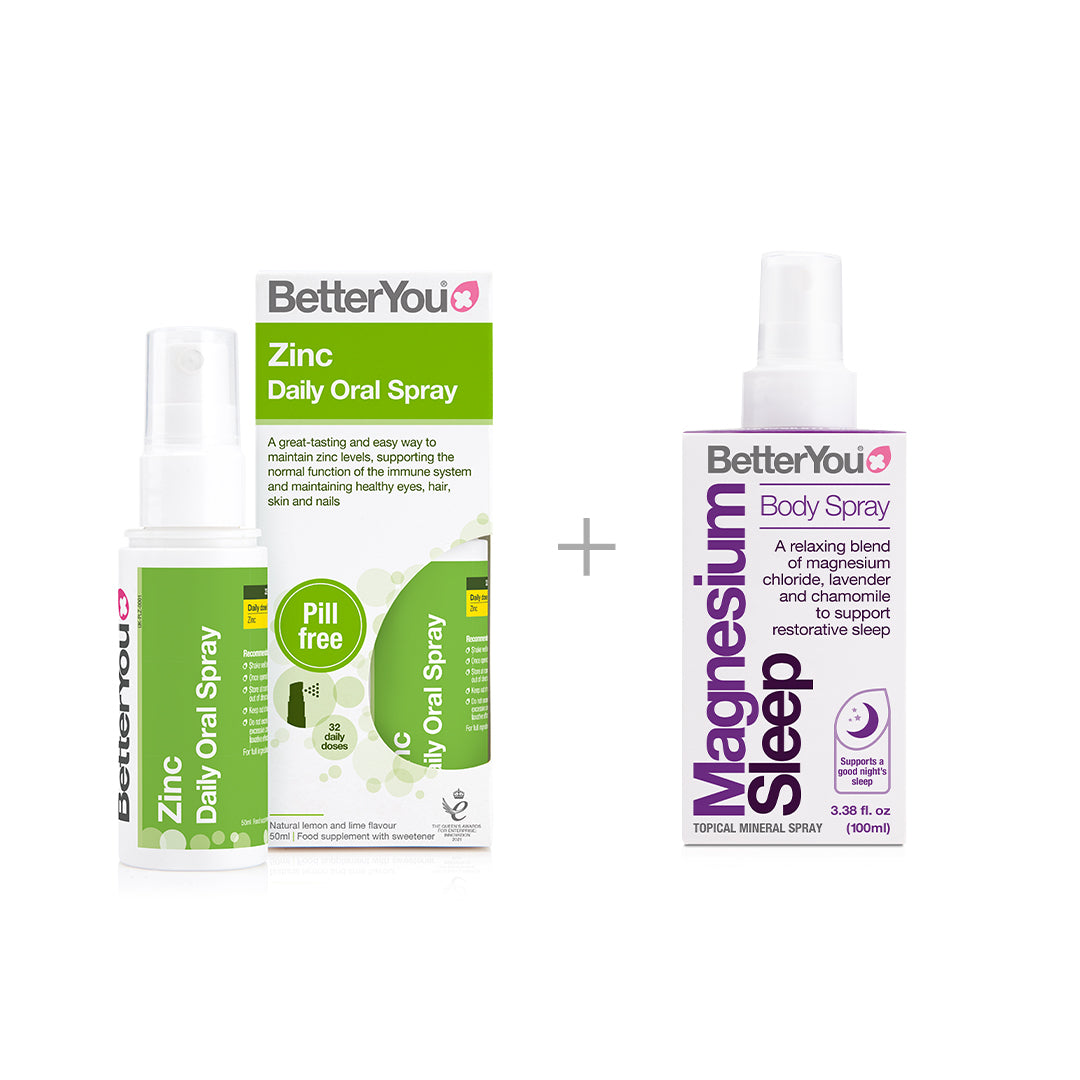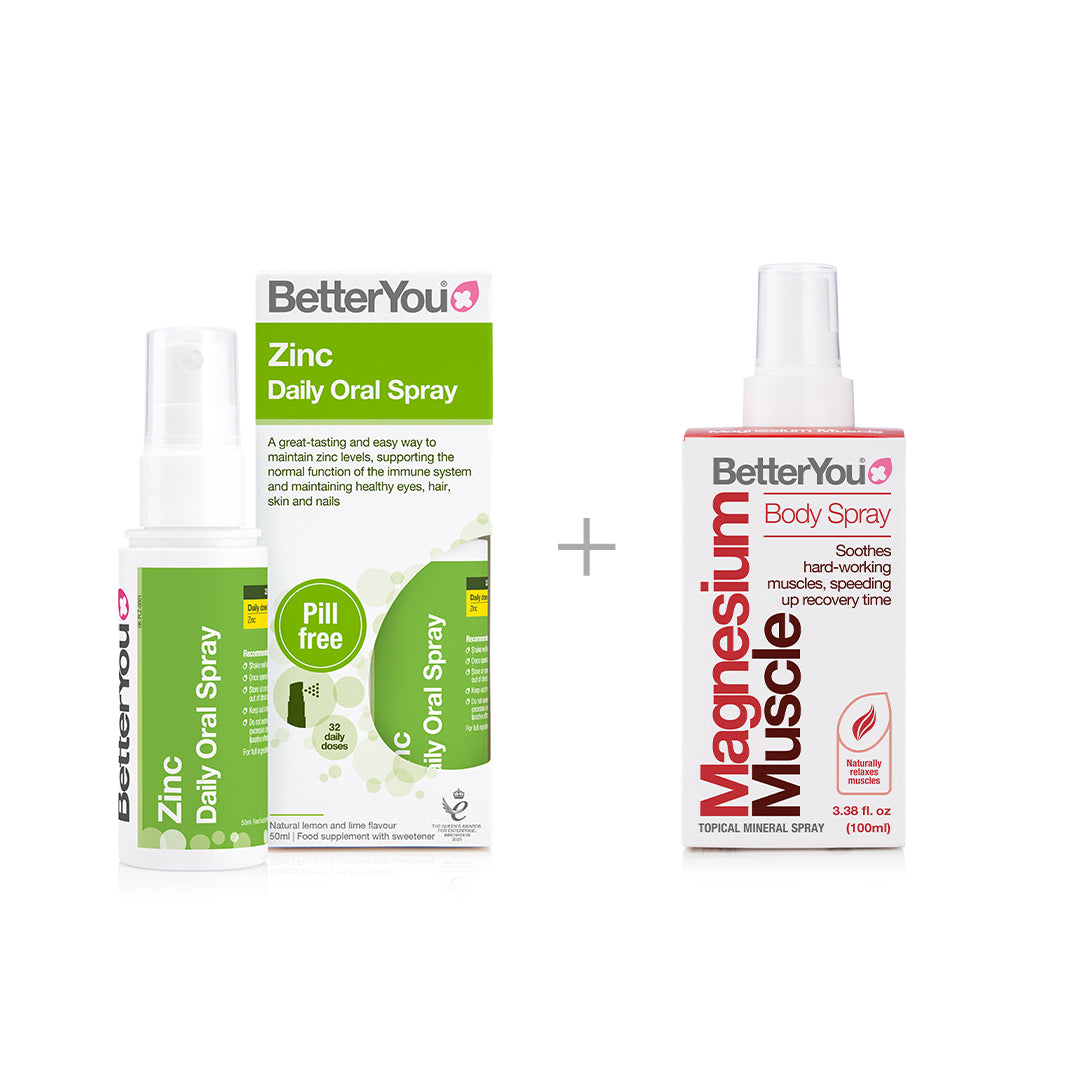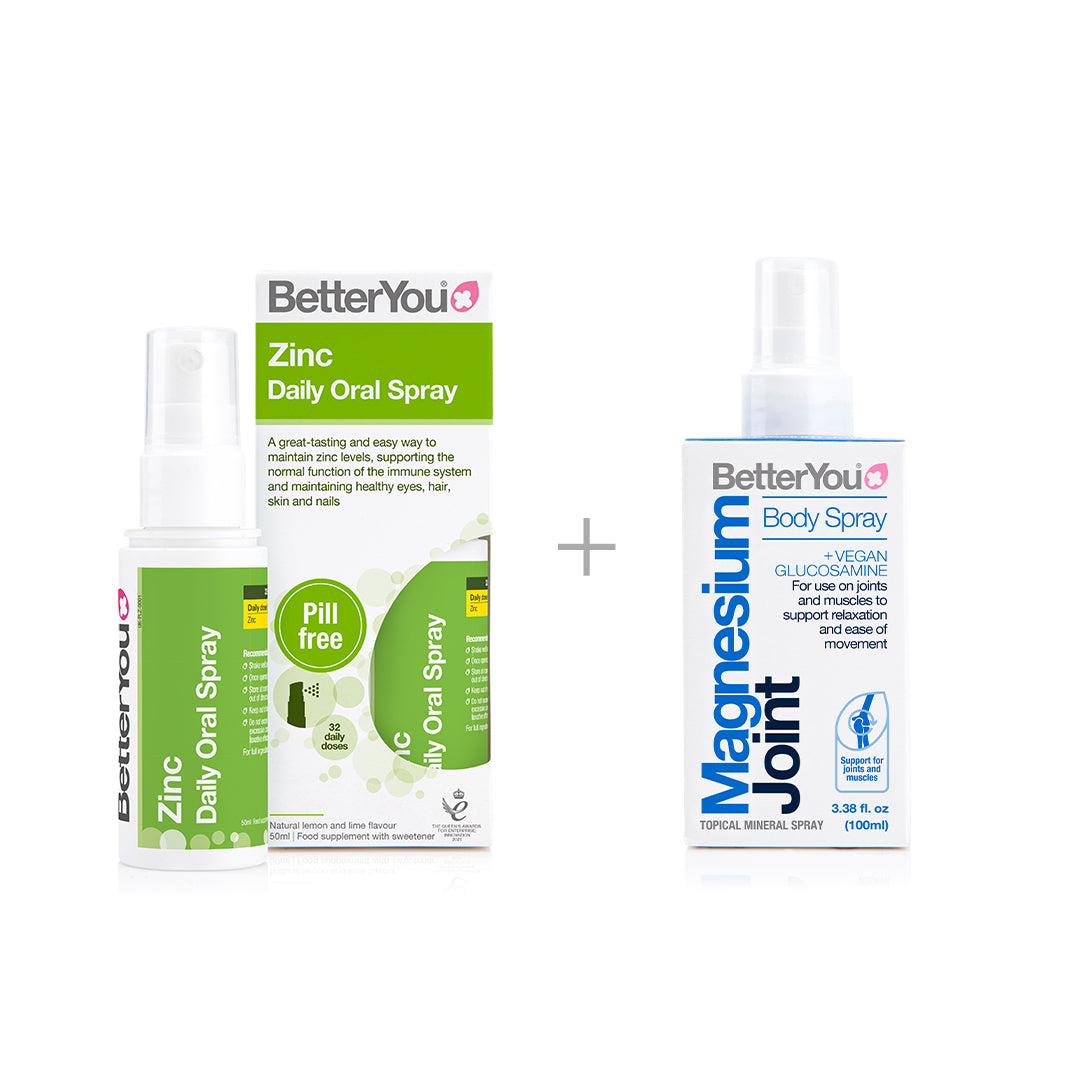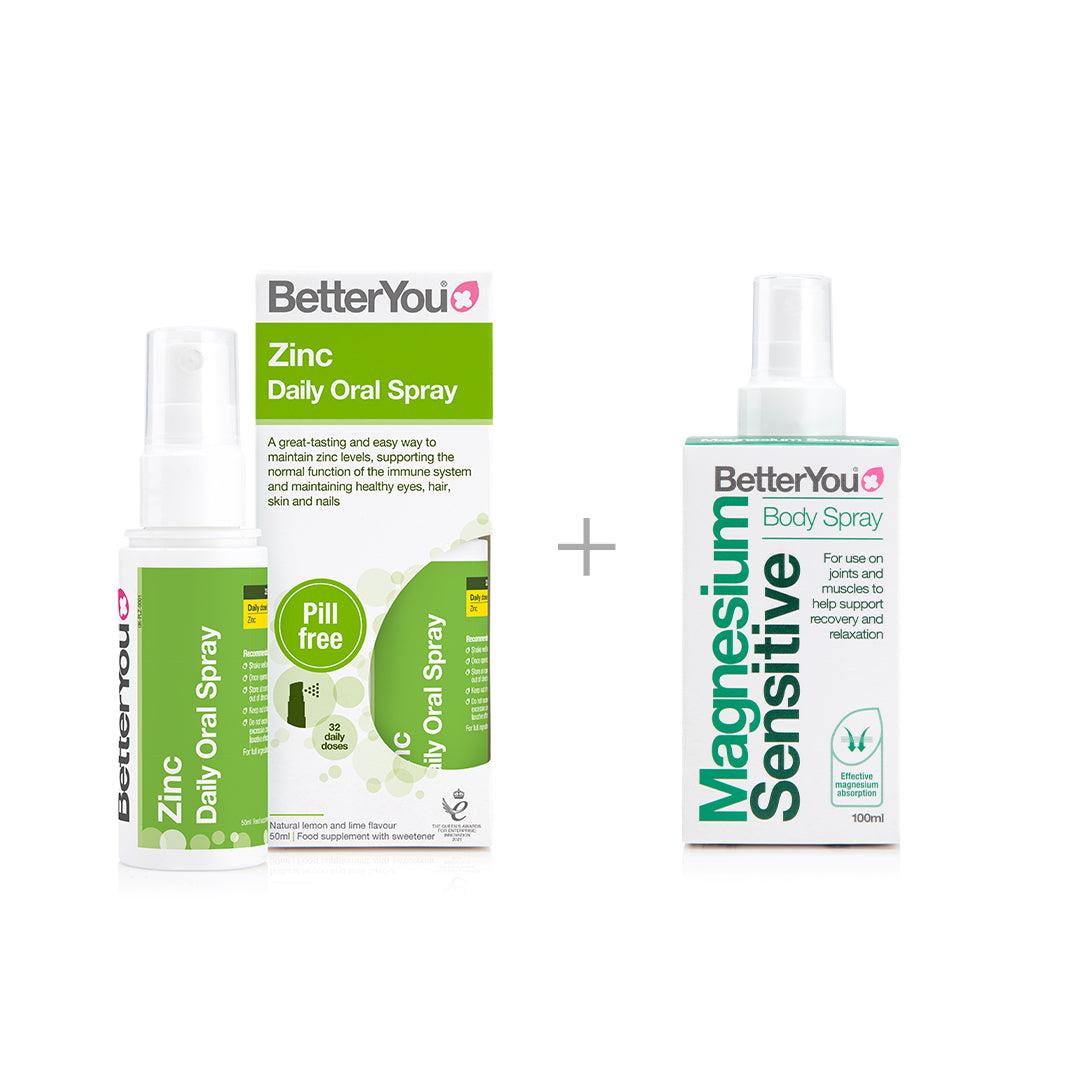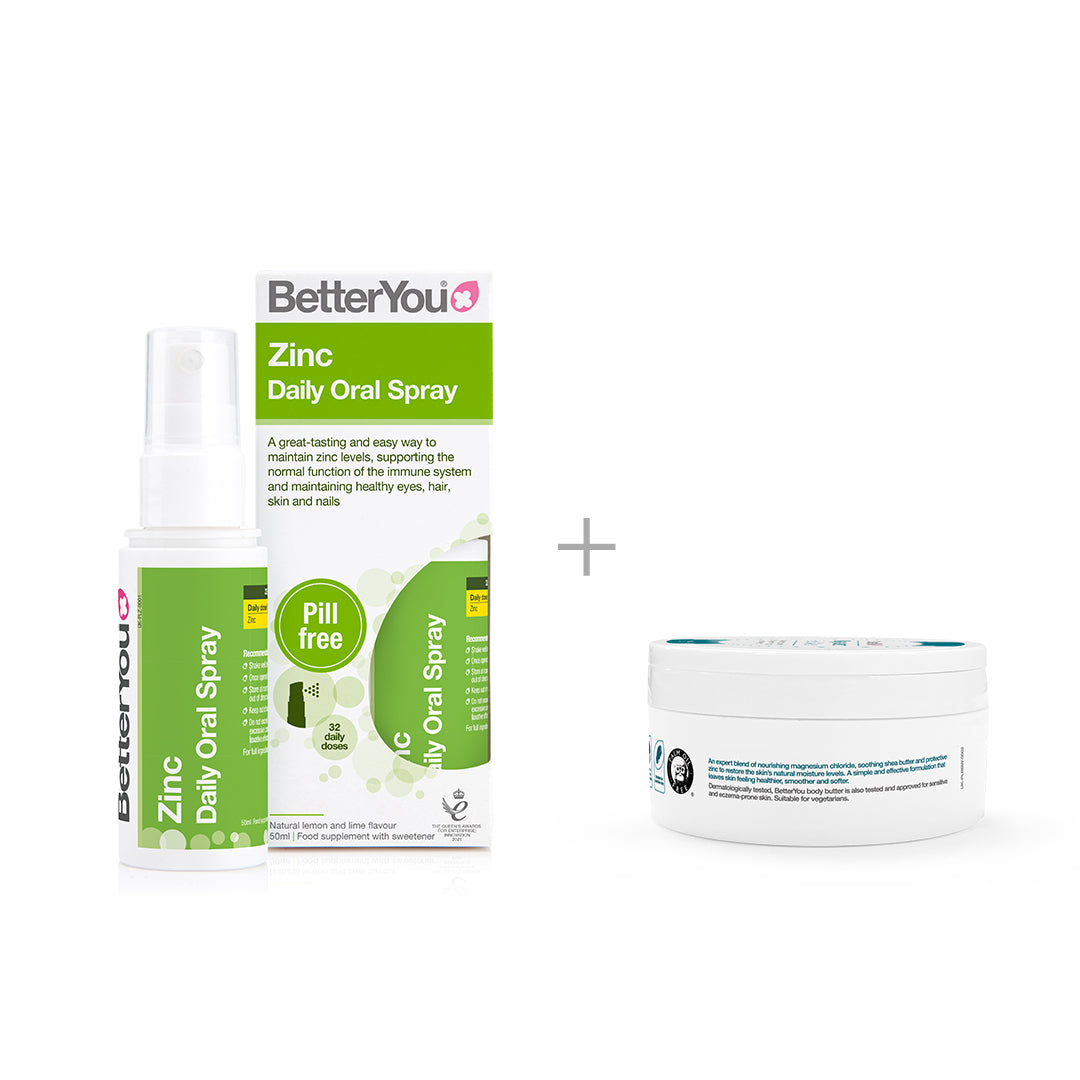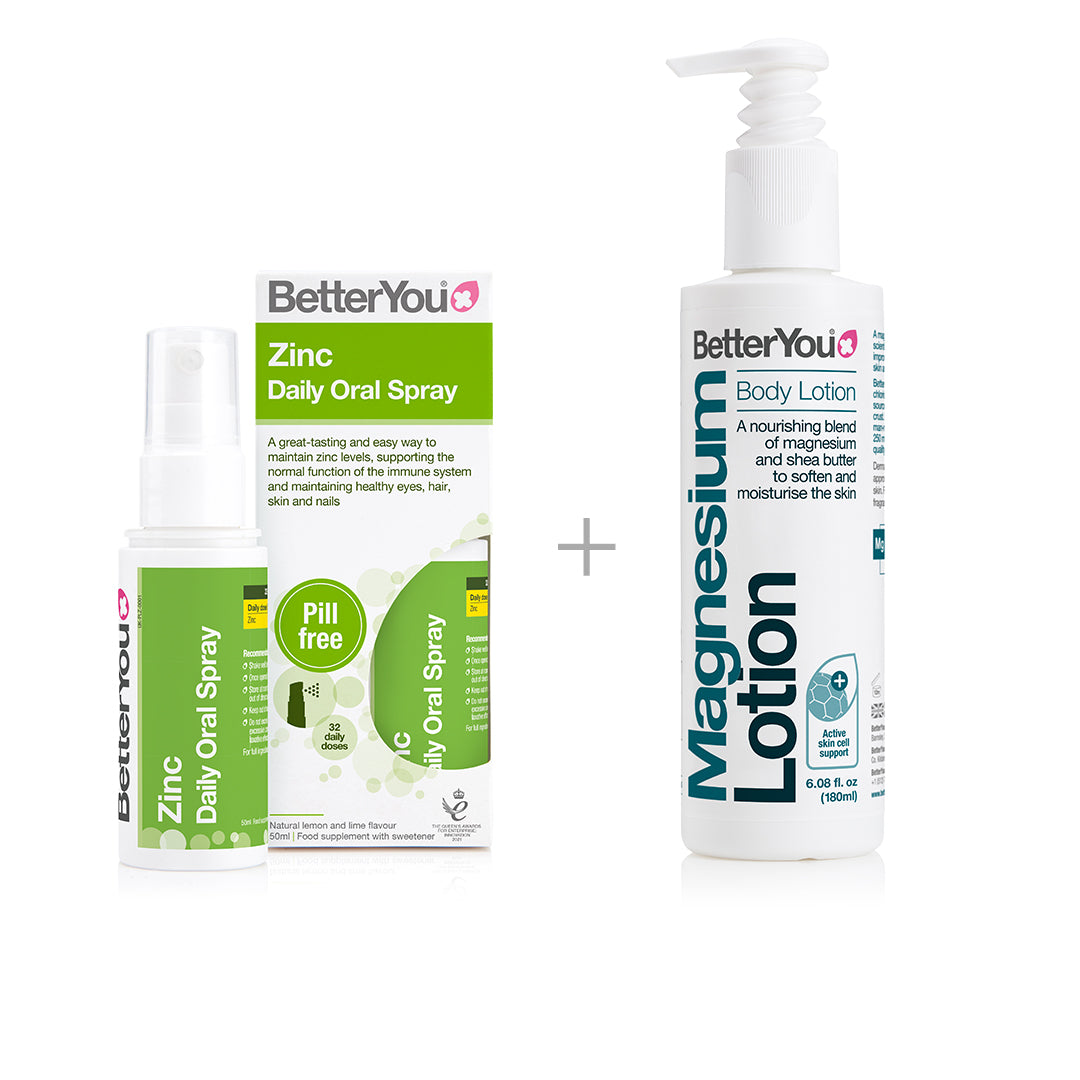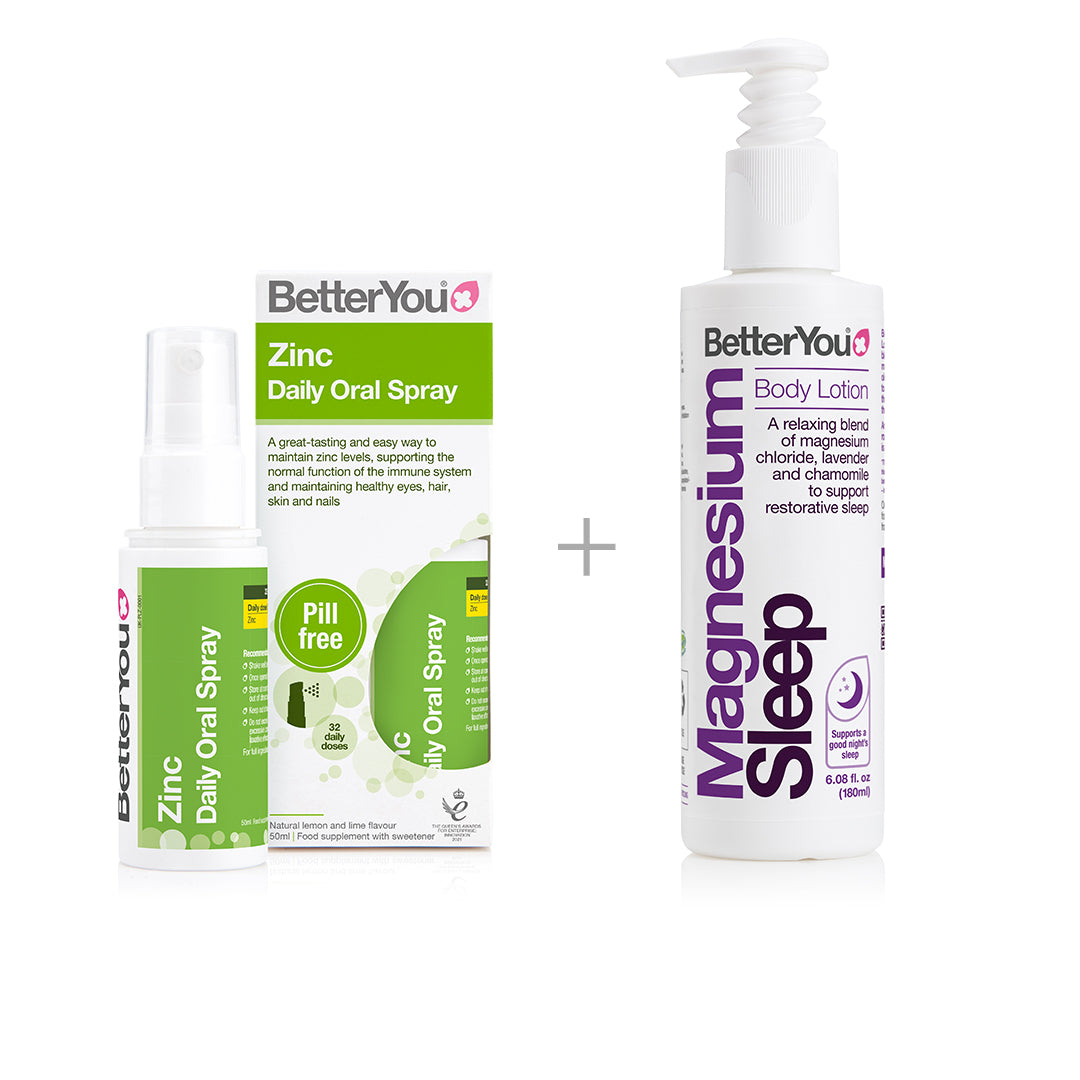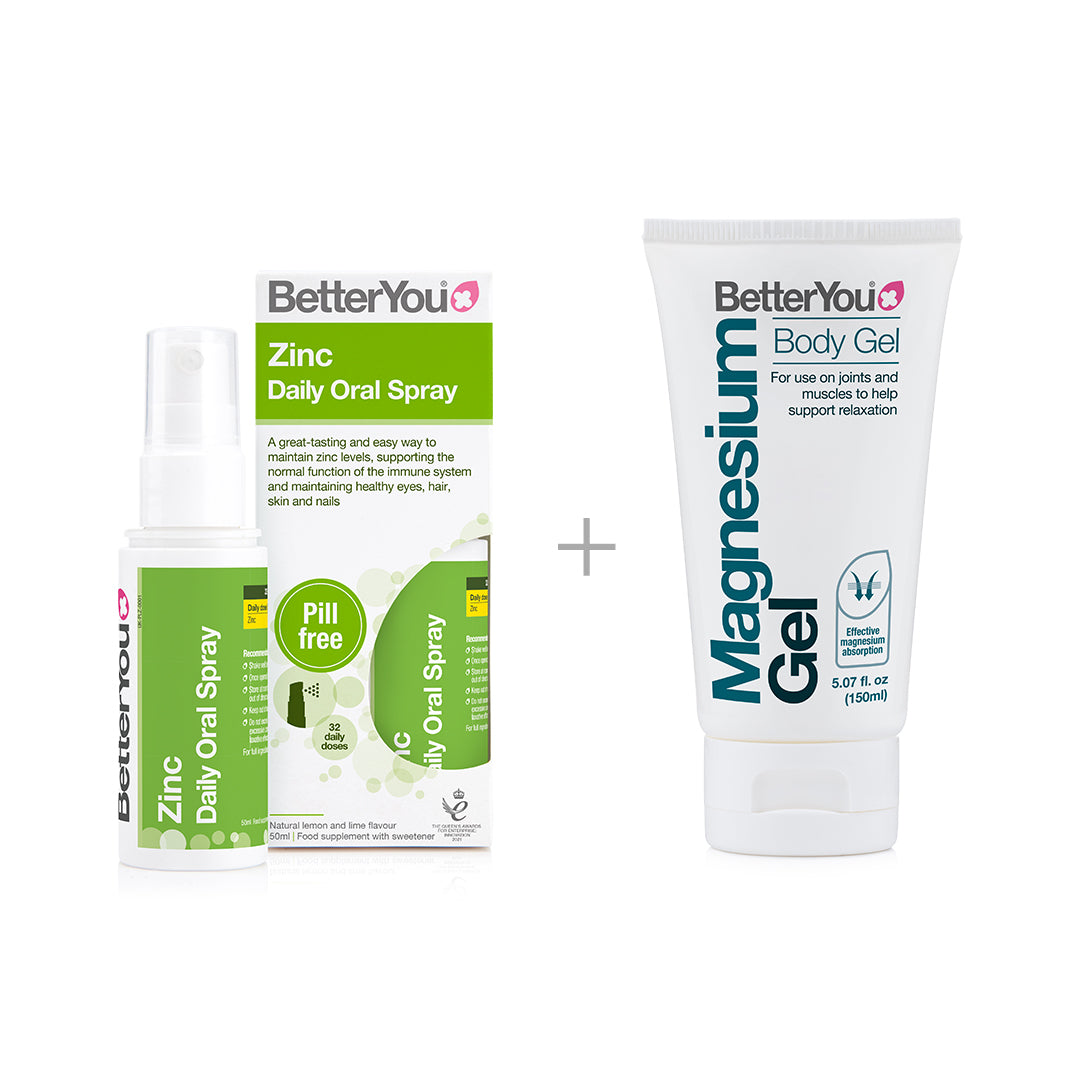 This product is:
(hover/tap for text)
Zinc and Magnesium Bundle
£23.90
BetterYou Zinc and Magnesium Bundle is a great combination of supplements formulated to support the normal function of the immune system, maintain healthy eyes, normal hair, skin, and nails and relive muscle tension.
Magnesium helps your body regulate its zinc levels. Your body needs zinc in order to grow, develop and maintain itself—indeed, this type of mineral is a trace element present in every one of your cells. Being deficient in magnesium (when your magnesium levels are too low) can make you feel fatigued and lead to more broken sleep.
Boosts immune system function
Plays a role in the growth and division of cells
Repairs skin, keeping it flexible and supple
Contributes to metabolism, the functioning of the nervous system and protein synthesis
Supports and aids calcium absorption
Manufactured from carbon-negative, plant-based packaging
Place an order, plant a tree
We believe everyone should have the right to clean air. That's why we've teamed up with carbon-busting specialists, Earthly, to support their reforestation project in Madagascar.
Each mangrove tree removes around 308kg of CO2 from the atmosphere over the course of it's lifecycle.