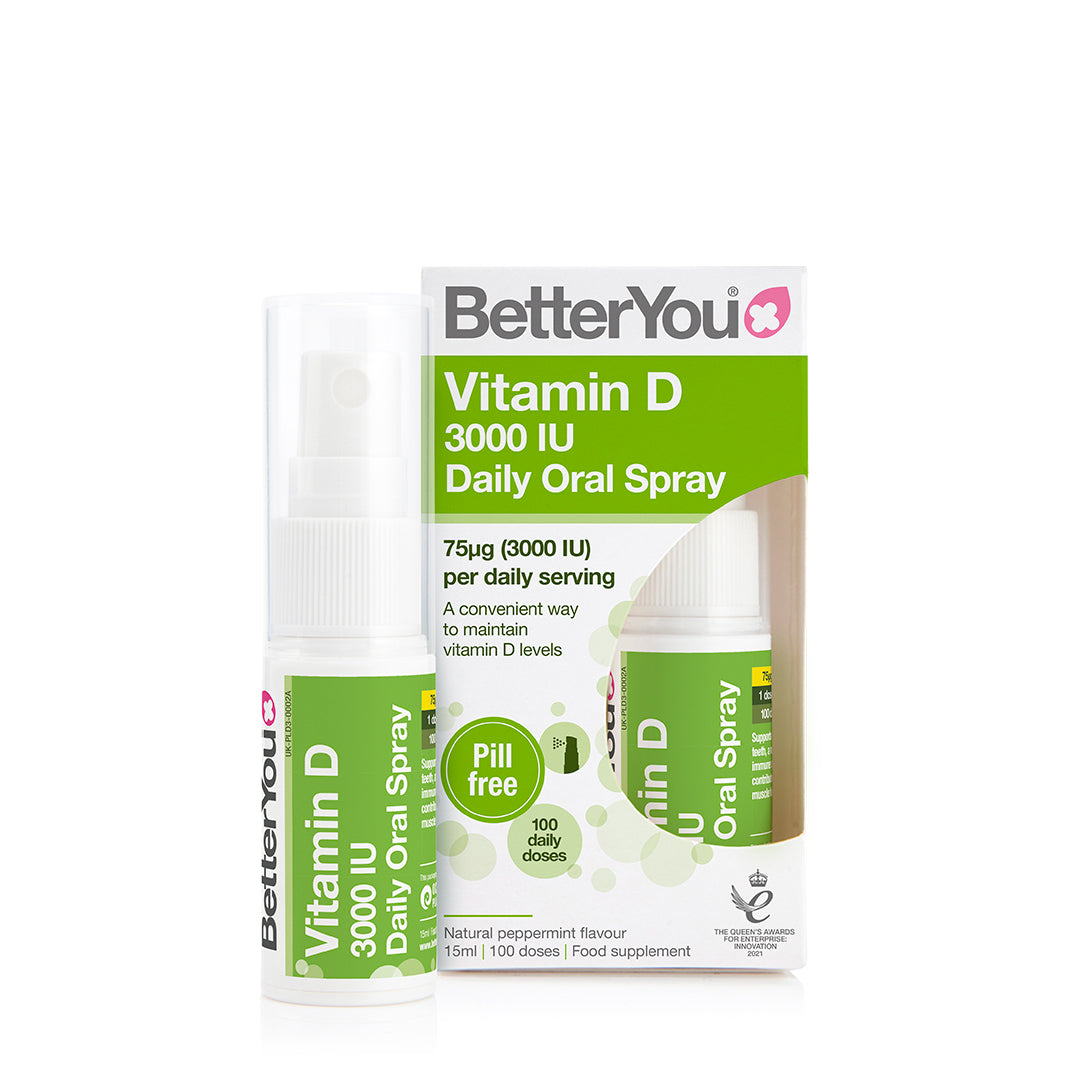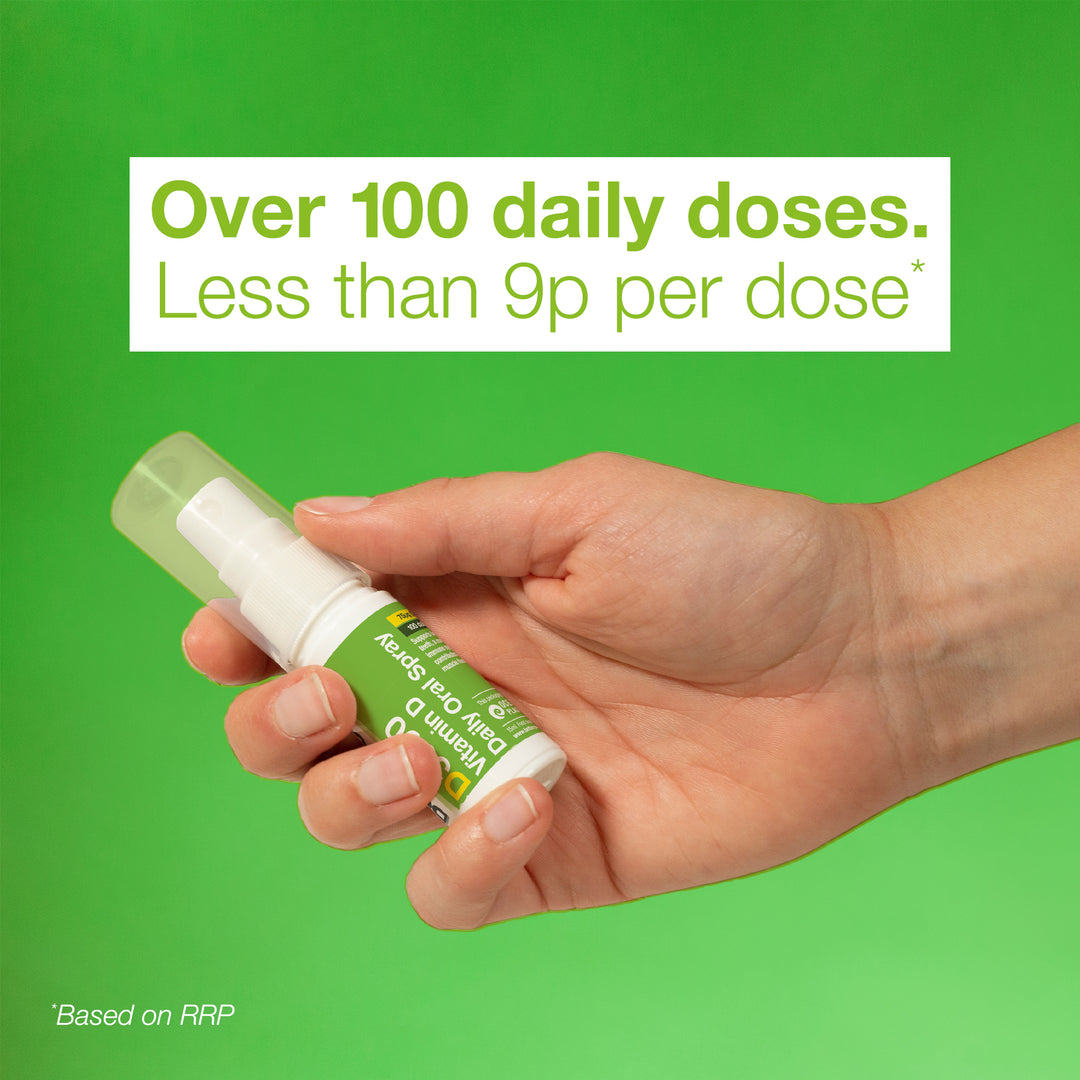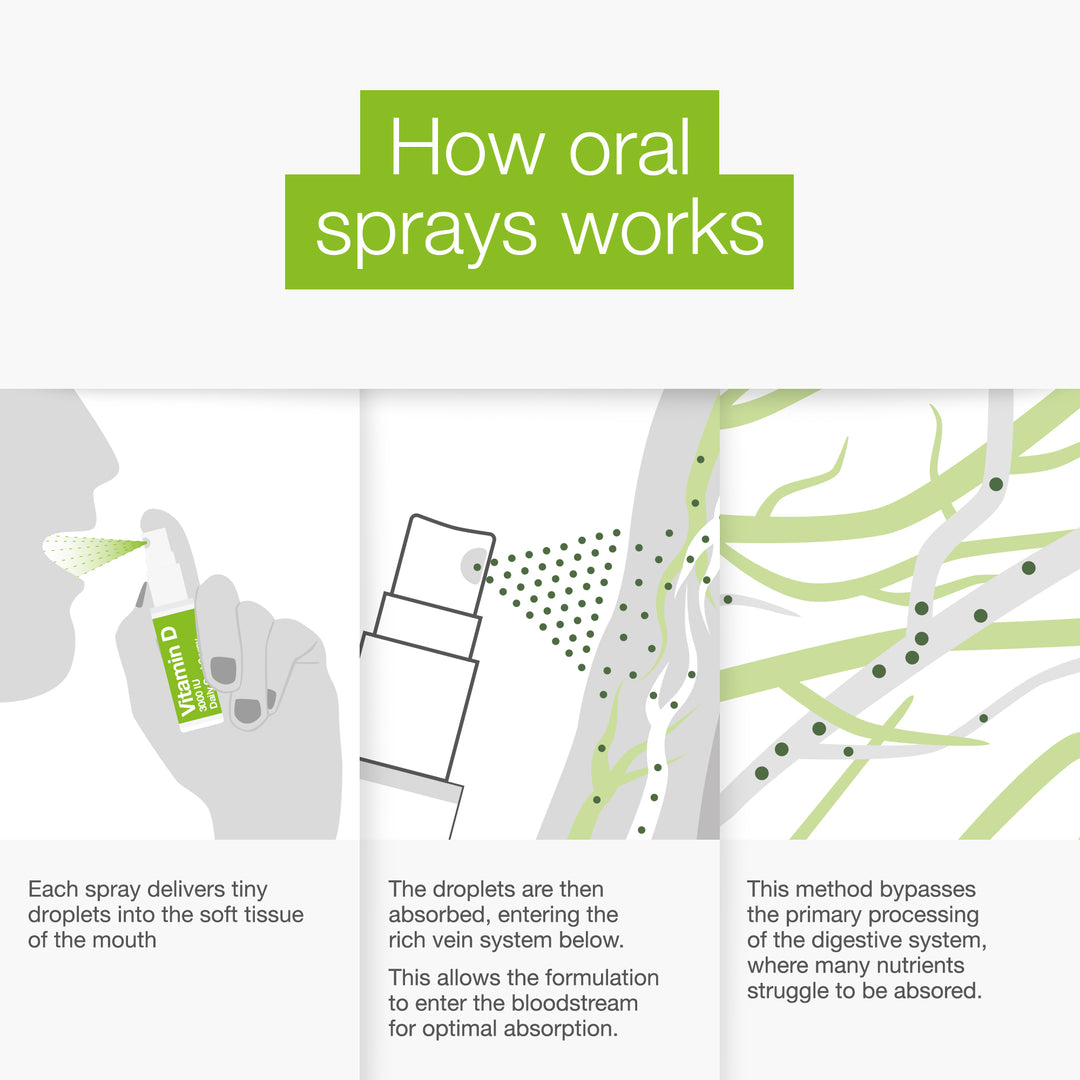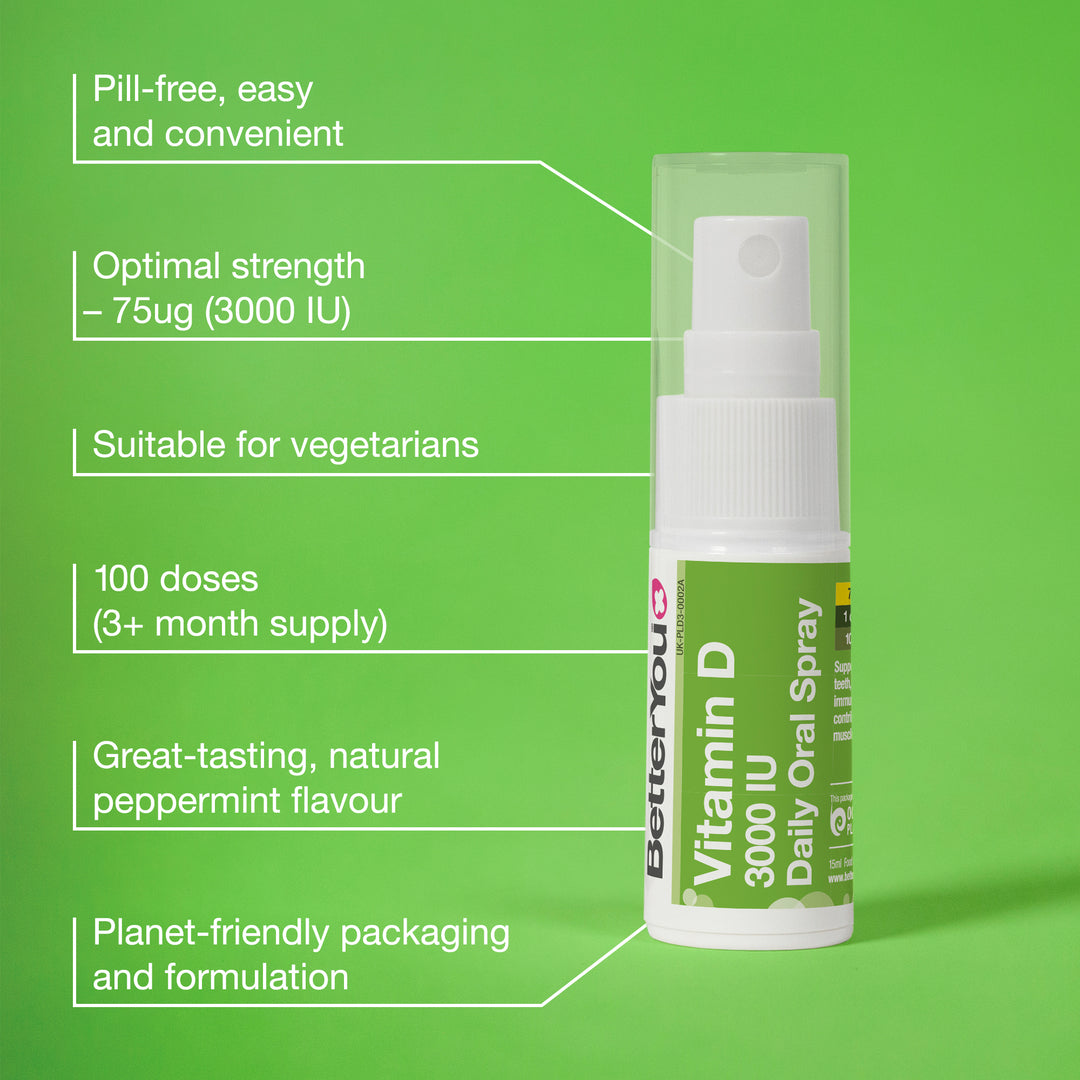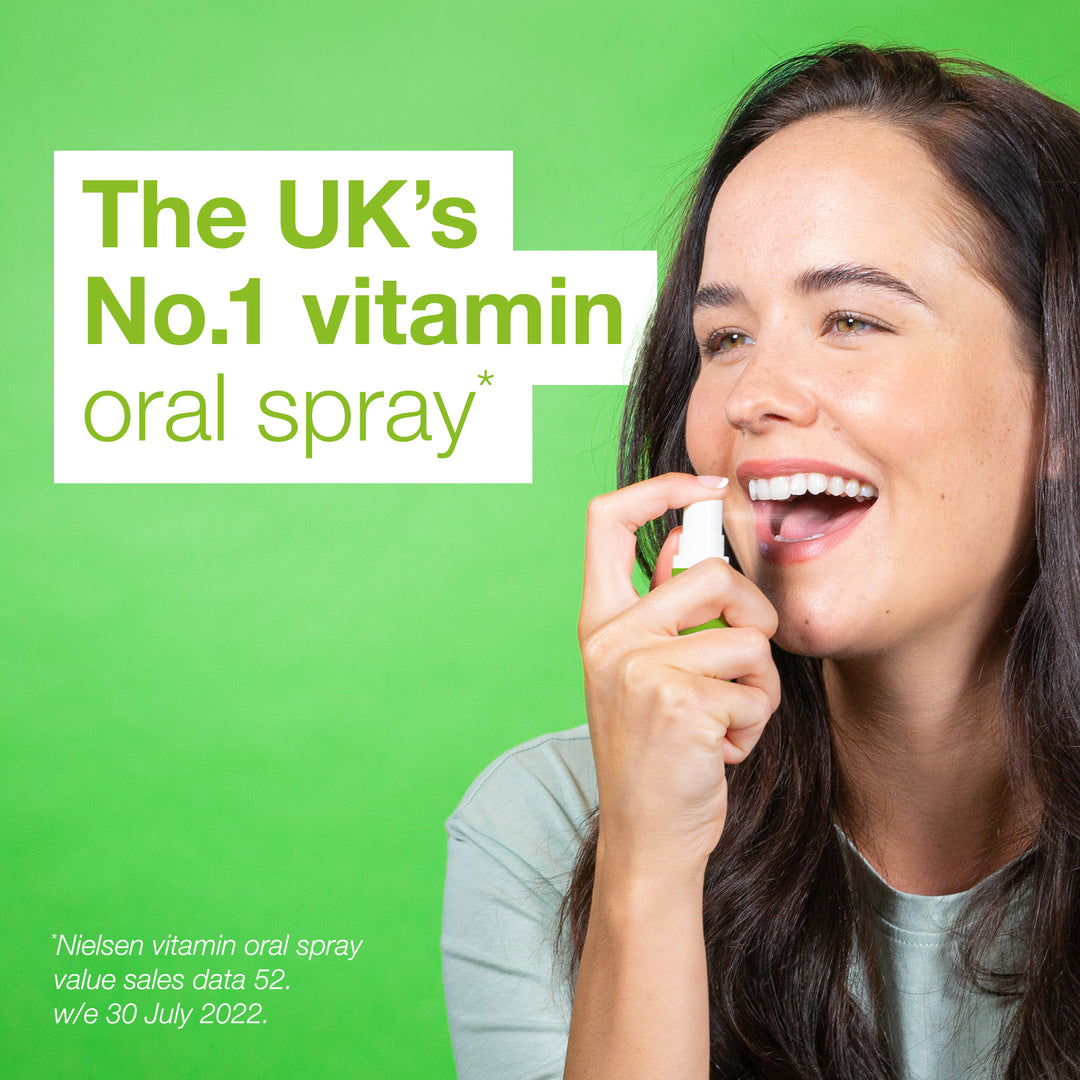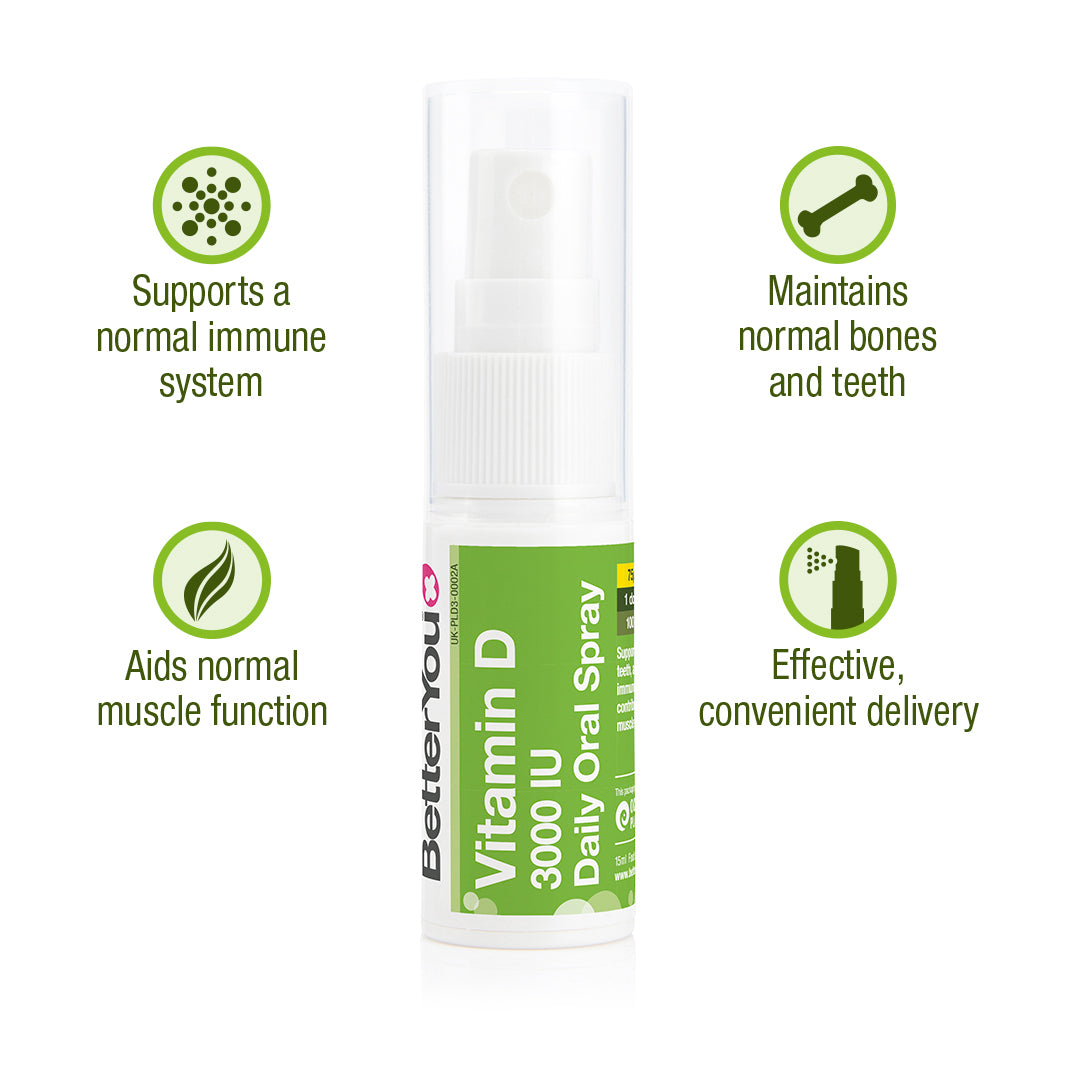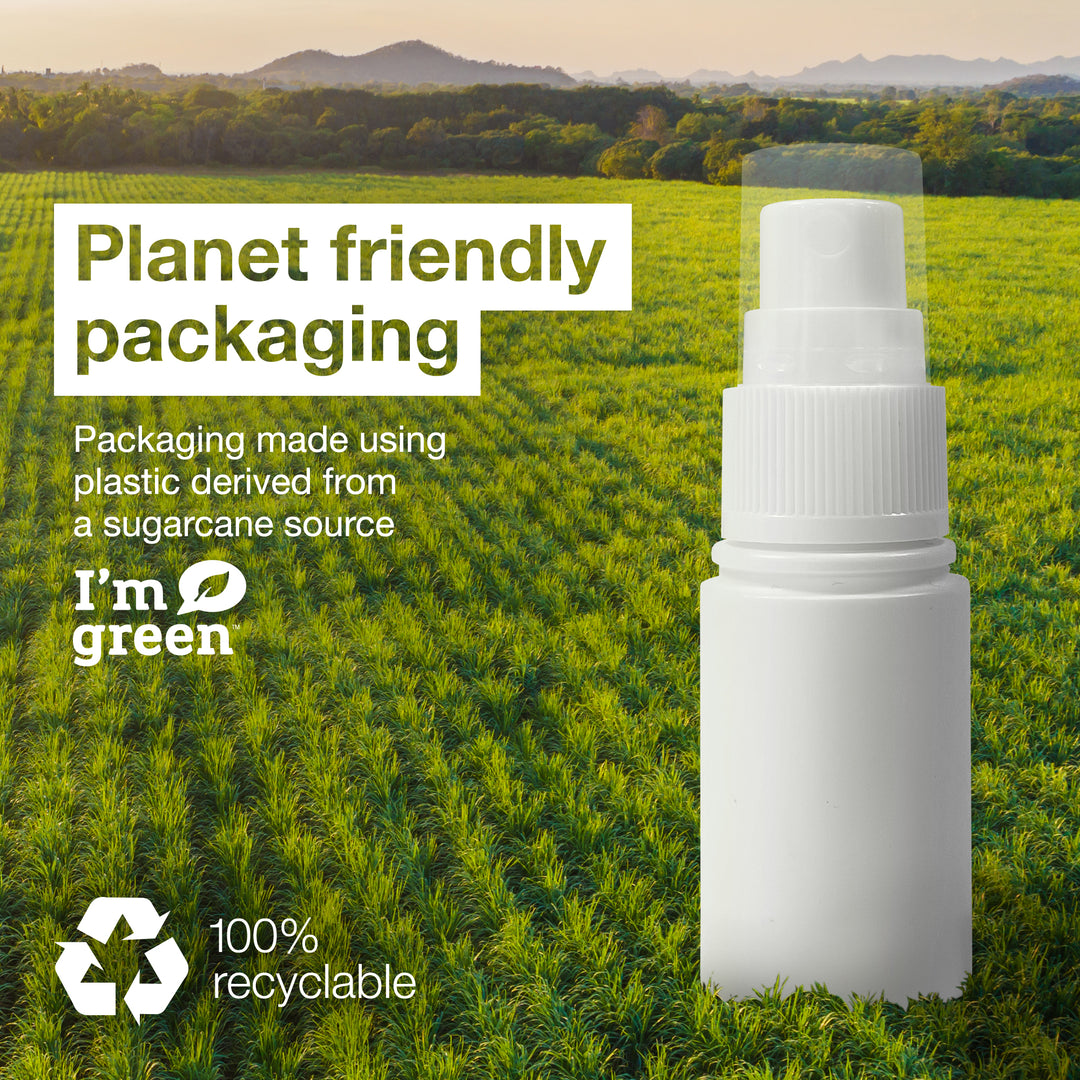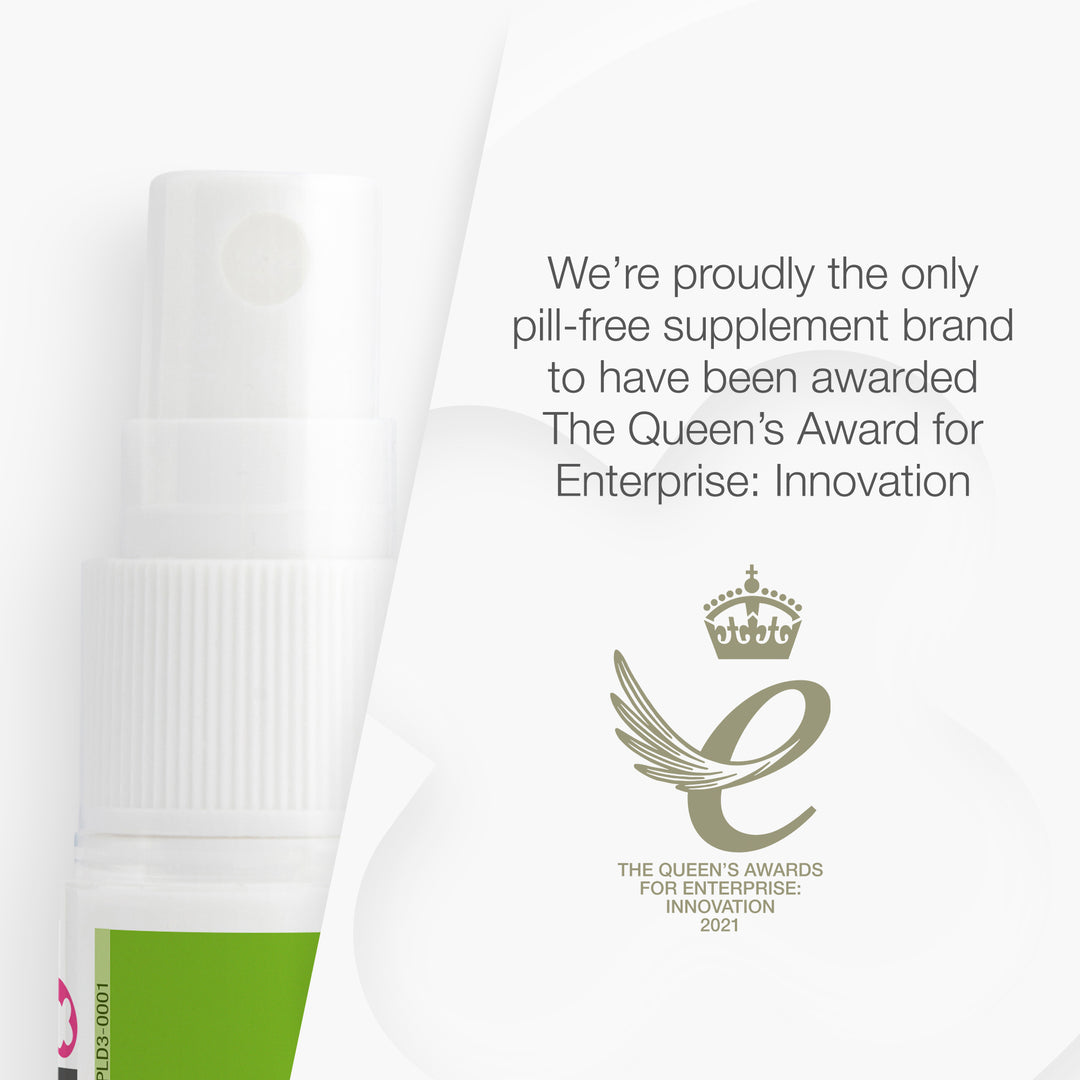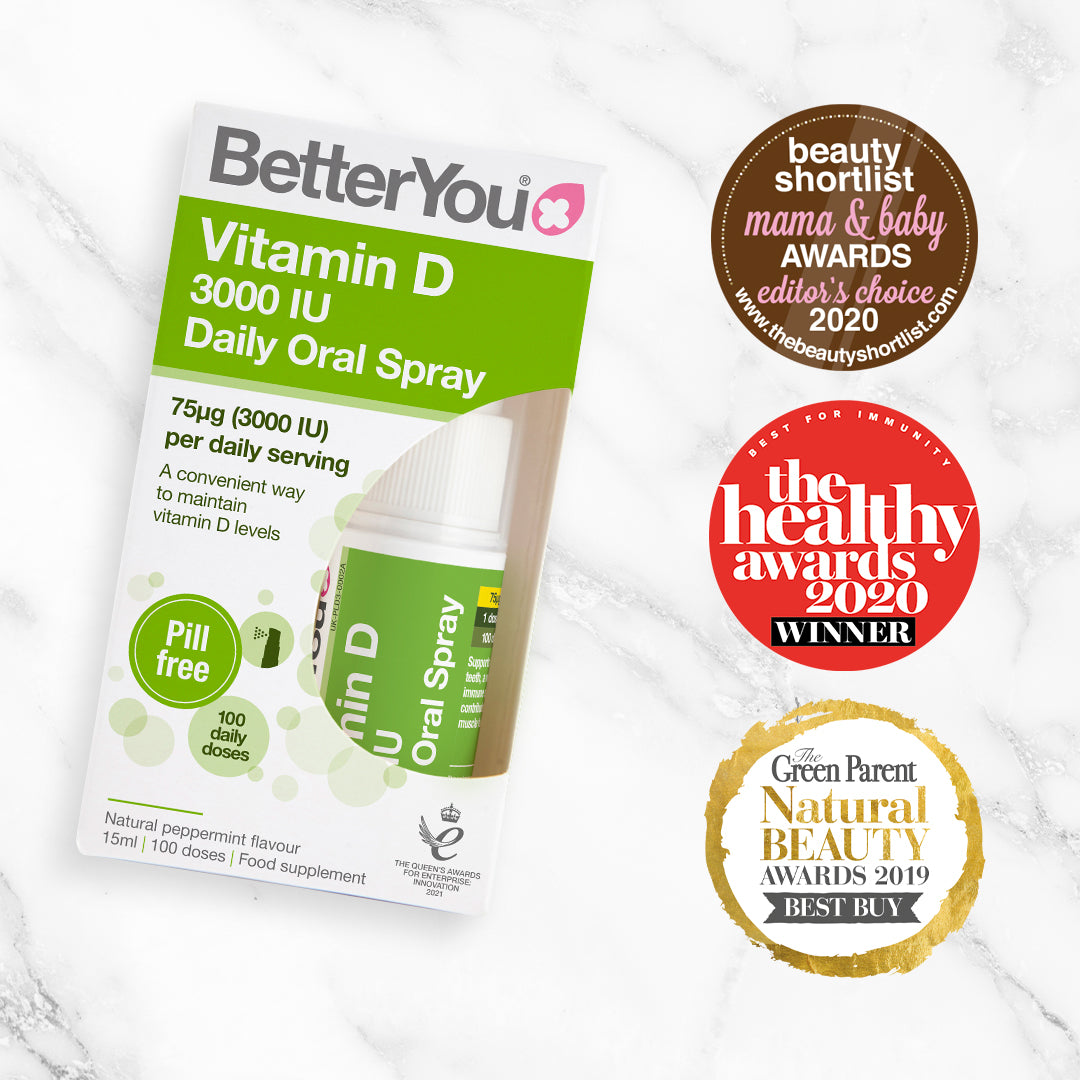 Vitamin D 3000 IU Oral Spray
3000IU (75μg) of vitamin D3
£9.45
(£0.09/day)
BetterYou Vitamin D 3000 IU Daily Oral Spray is an optimum strength vitamin D supplement, specially formulated to deliver vitamin D through the soft tissue of the mouth for optimal absorption.
Each spray delivers 3000IU (75μg) of vitamin D3 for an optimal dosage
Fast and effective absorption
A convenient alternative to tablets and capsules
Supports bones, teeth and a healthy immune system
100 daily doses
Natural peppermint flavour
Manufactured from carbon-negative, plant-based packaging
Place an order, plant a tree
We believe everyone should have the right to clean air. That's why we've teamed up with carbon-busting specialists, Earthly, to support their reforestation project in Madagascar.
Each mangrove tree removes around 308kg of CO2 from the atmosphere over the course of it's lifecycle.