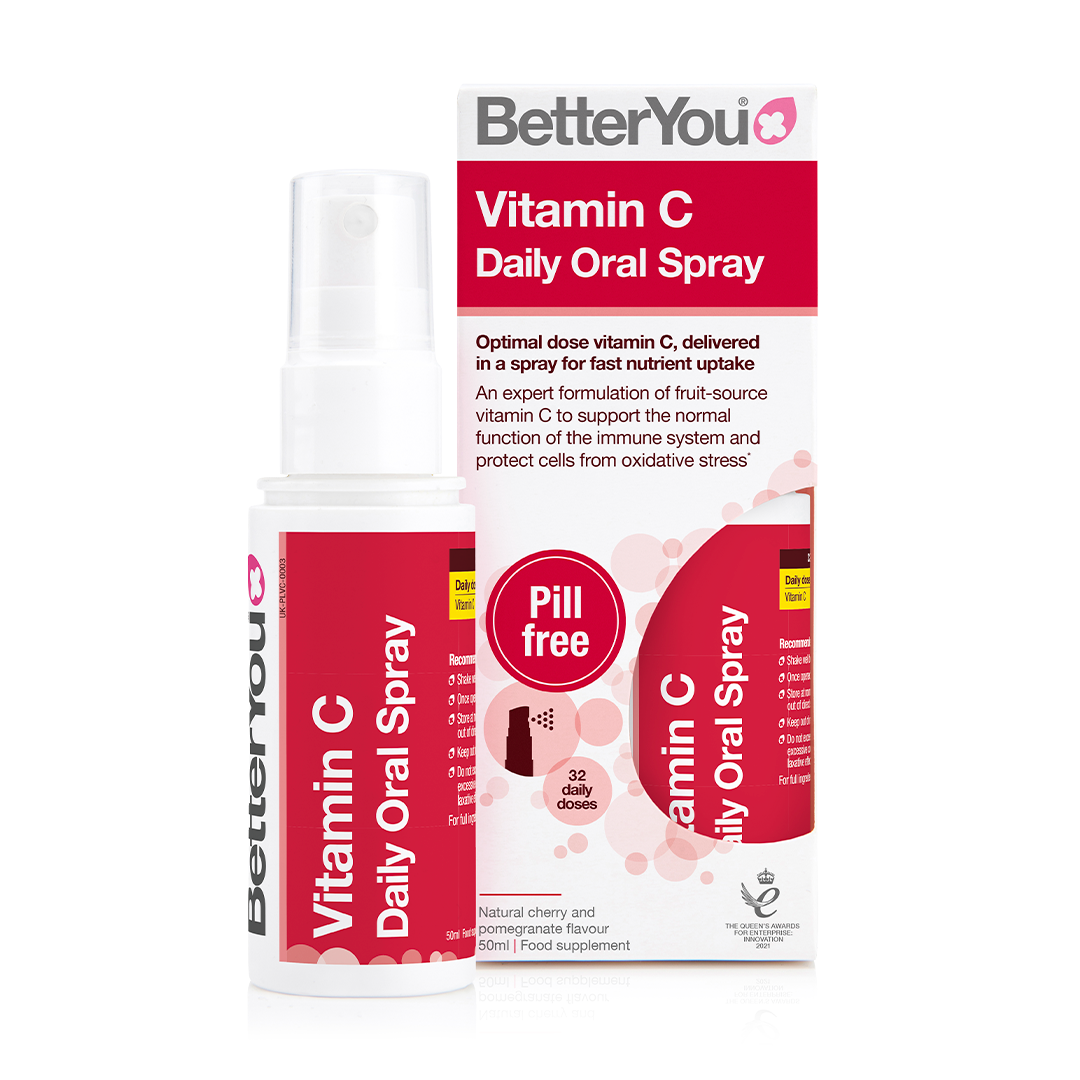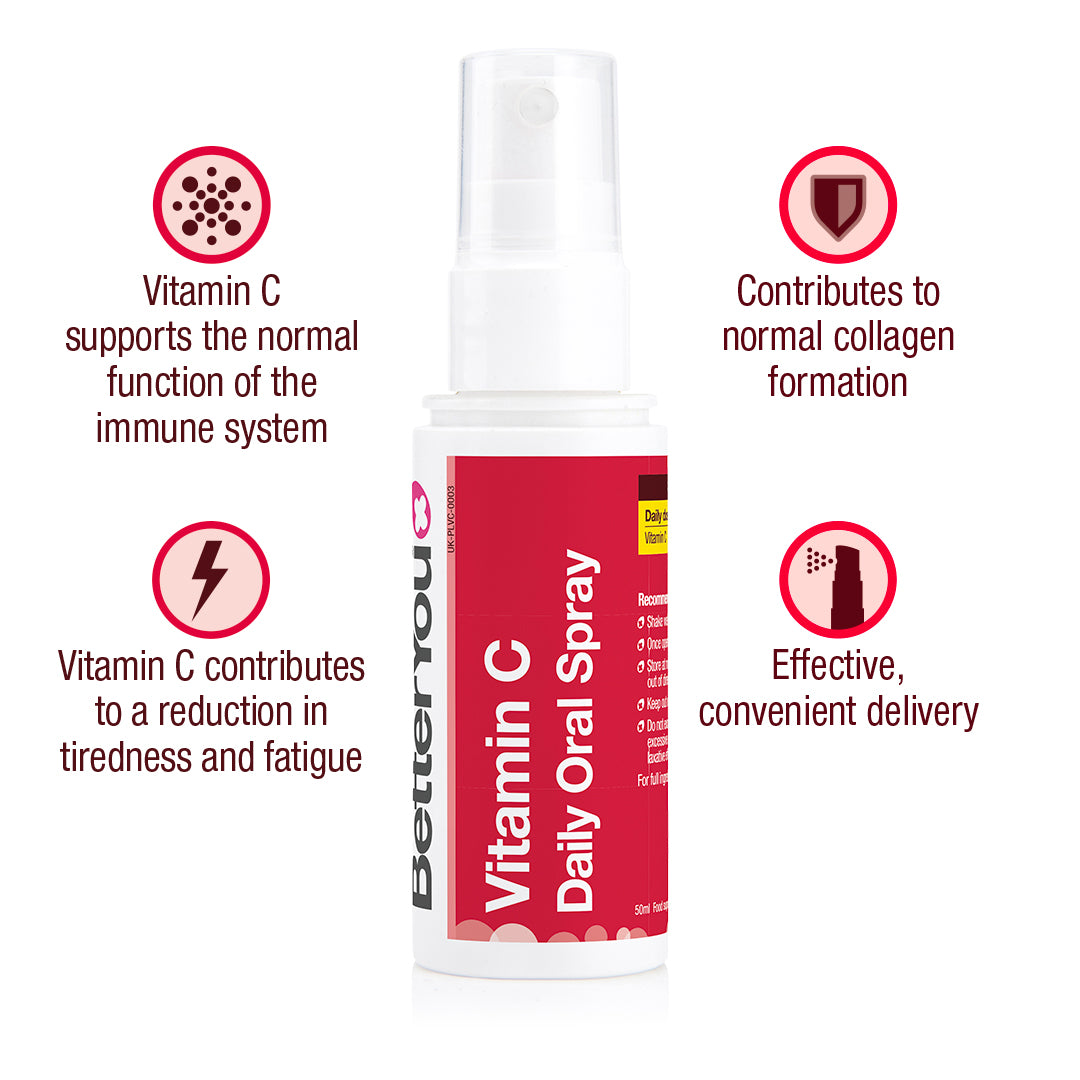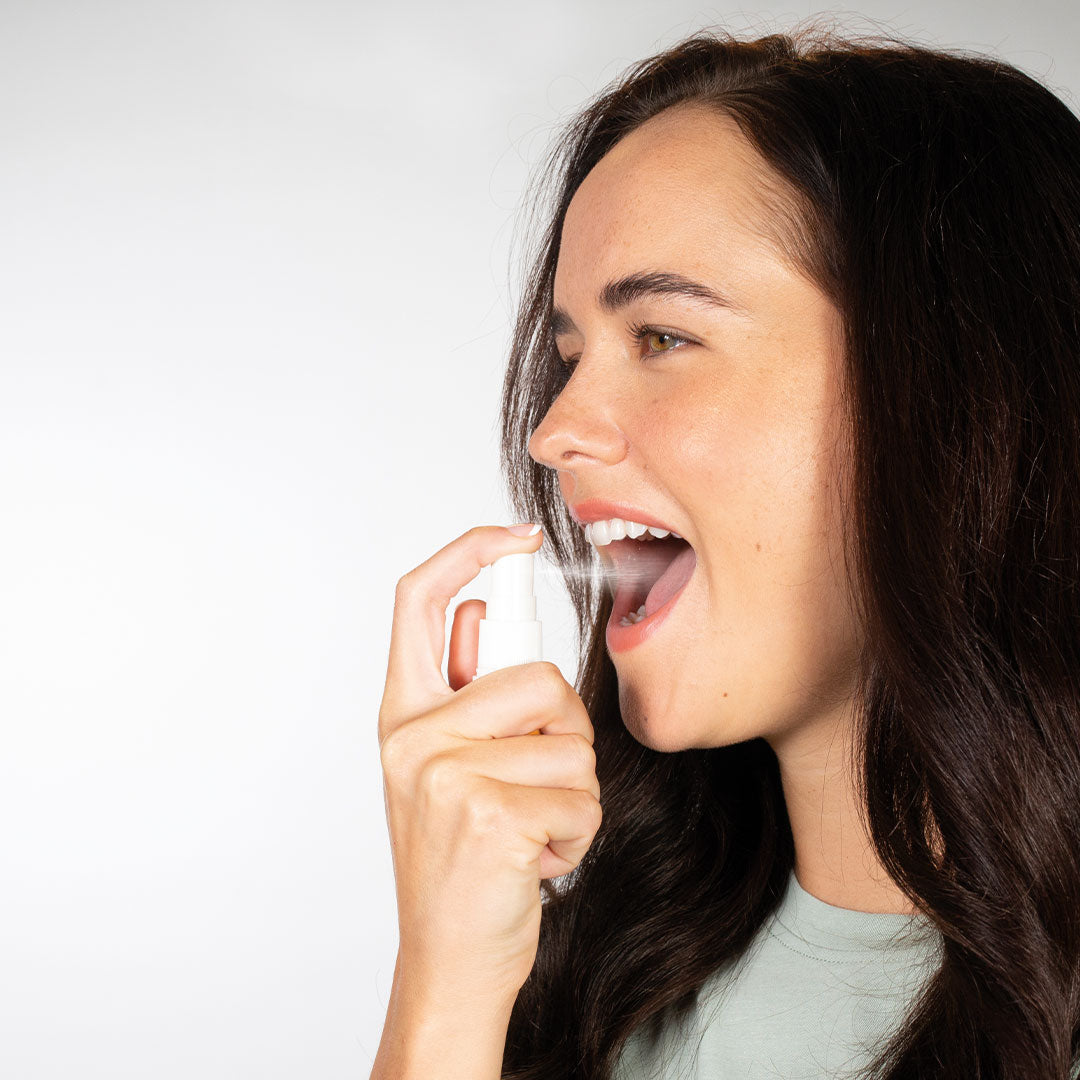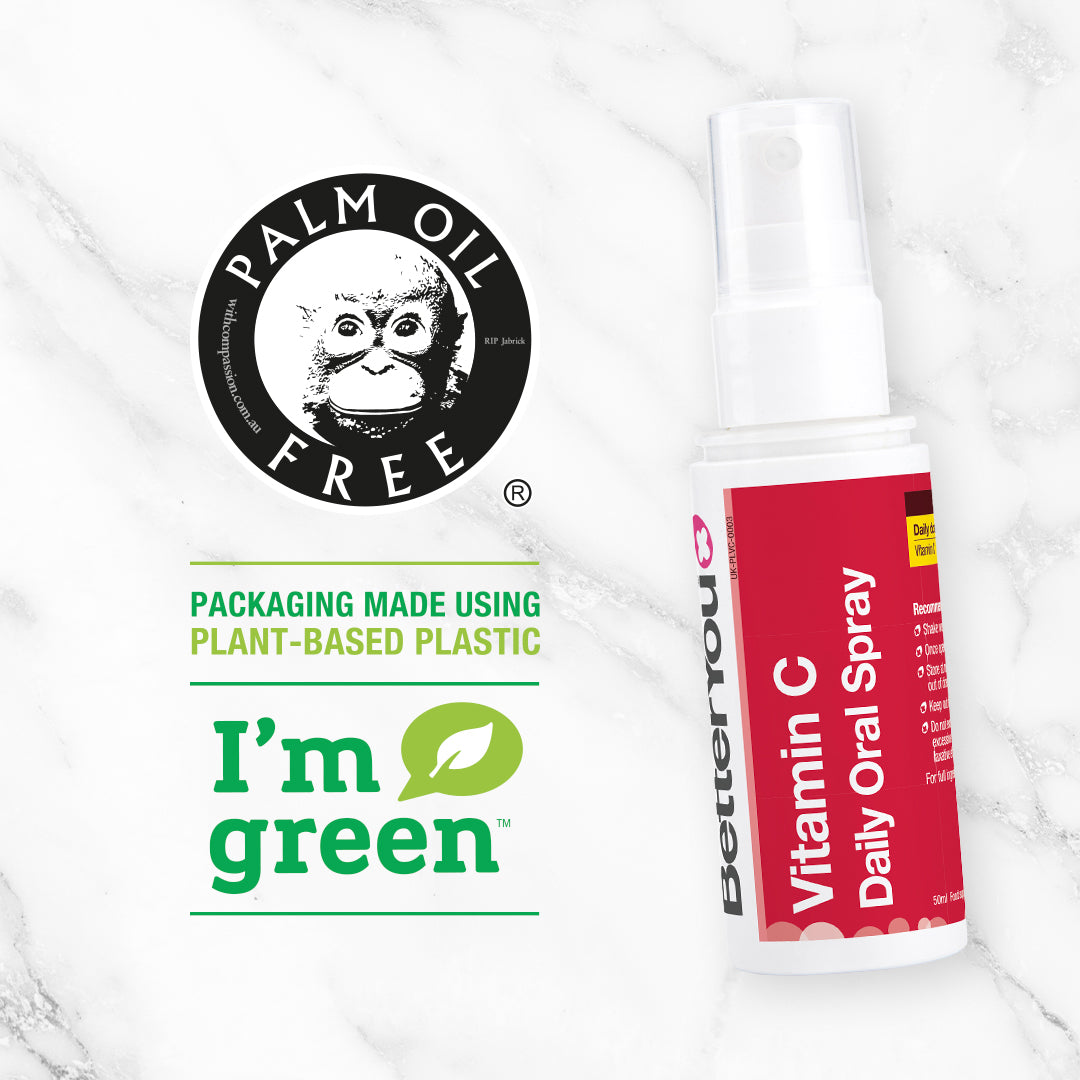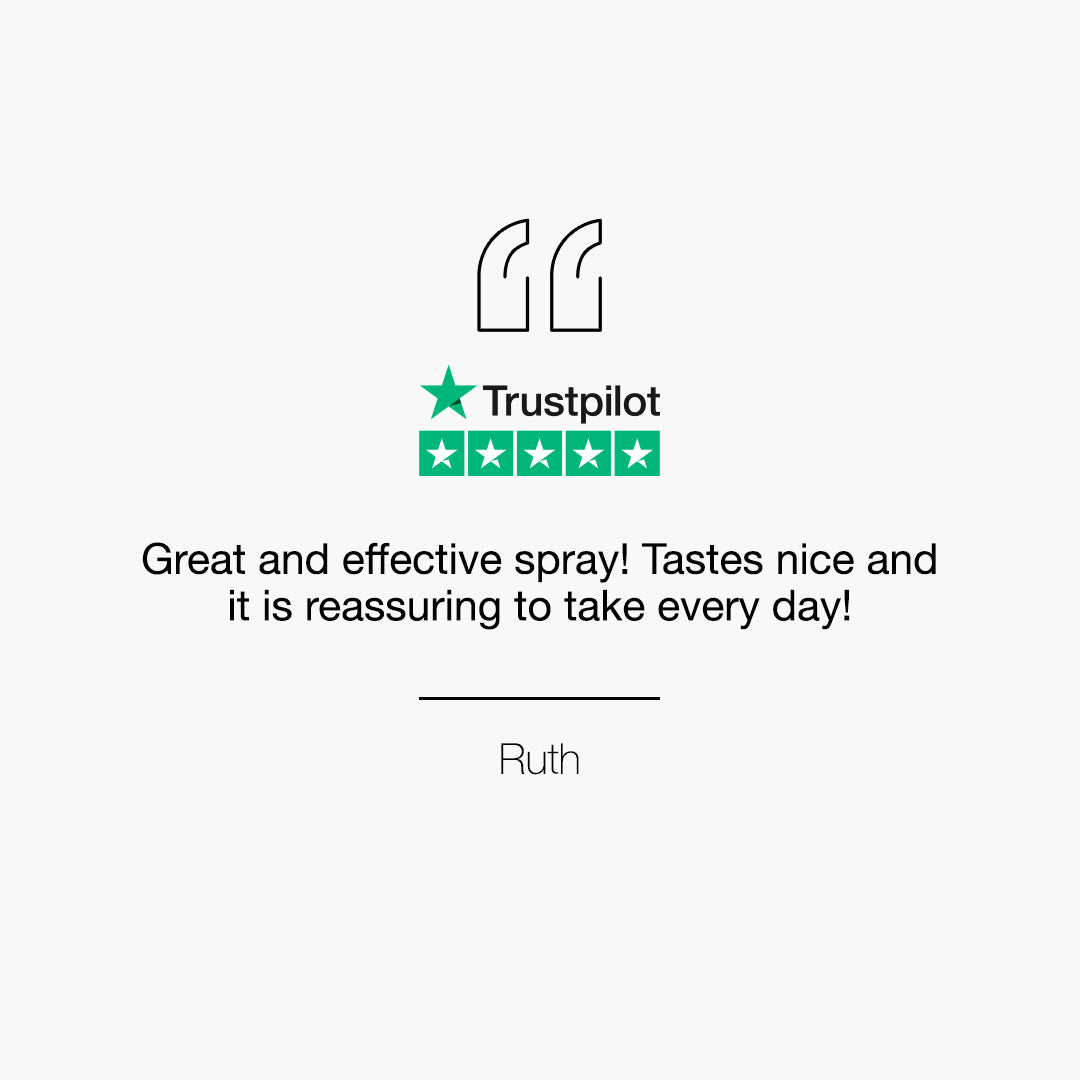 Vitamin C Oral Spray
120mg Vitamin C, 50ml
£11.95
BetterYou Vitamin C Oral Spray is a great-tasting daily oral spray delivers 120mg of fruit-source vitamin C to support the normal function of the immune system and protect cells from oxidative stress.
Delivers 120mg of bioavailable vitamin C in a fast, effective oral spray to help maintain vitamin C levels
A convenient alternative to tablets and capsules
Vitamin C helps contribute to the normal functioning of the immune system
Supports collagen production for blood vessel, cartilage, and bone formation
Contributes to the reduction of tiredness and fatigue
Certified palm oil derivative free
Manufactured from carbon-negative, plant-based packaging
Place an order, plant a tree
We believe everyone should have the right to clean air. That's why we've teamed up with carbon-busting specialists, Earthly, to support their reforestation project in Madagascar.
Each mangrove tree removes around 308kg of CO2 from the atmosphere over the course of it's lifecycle.