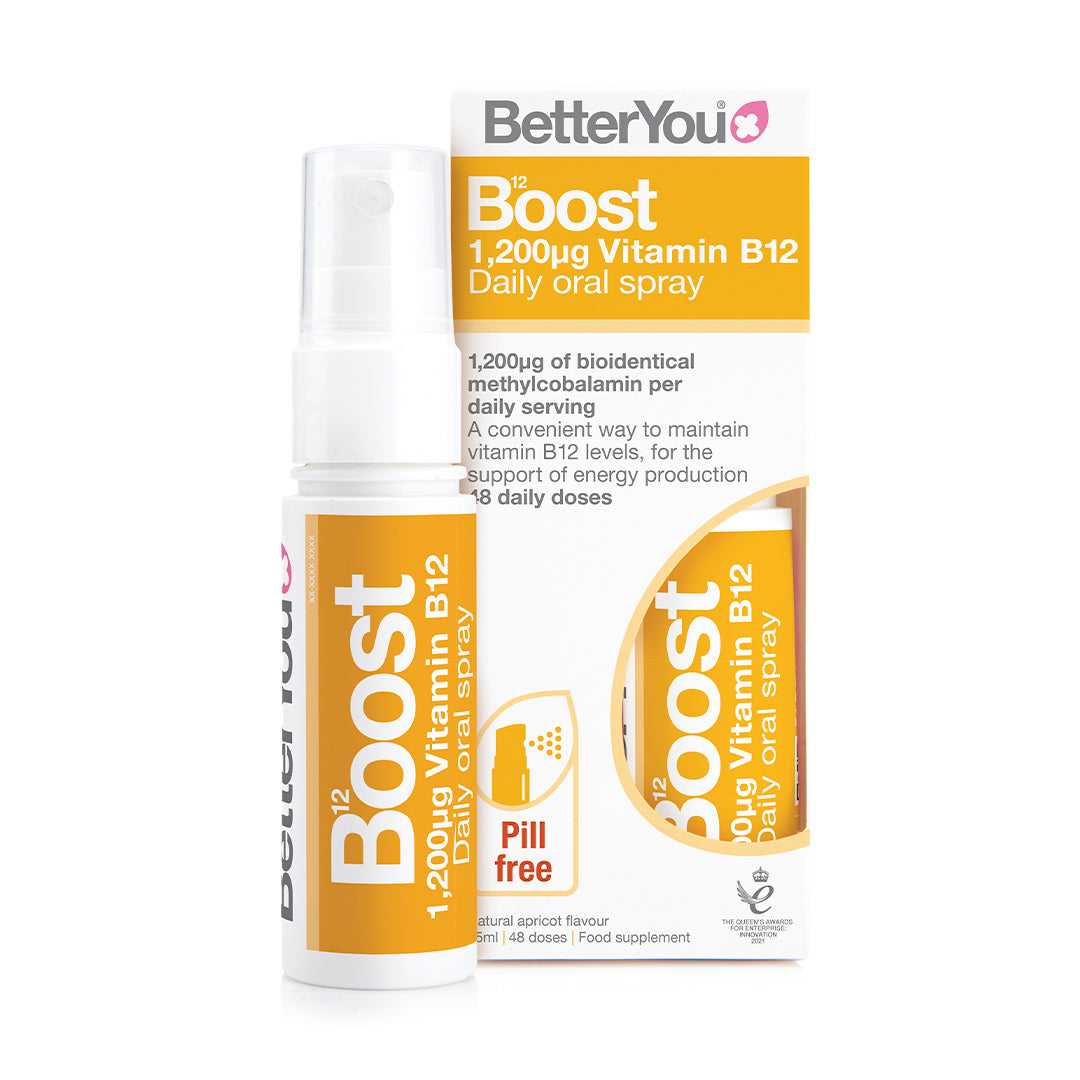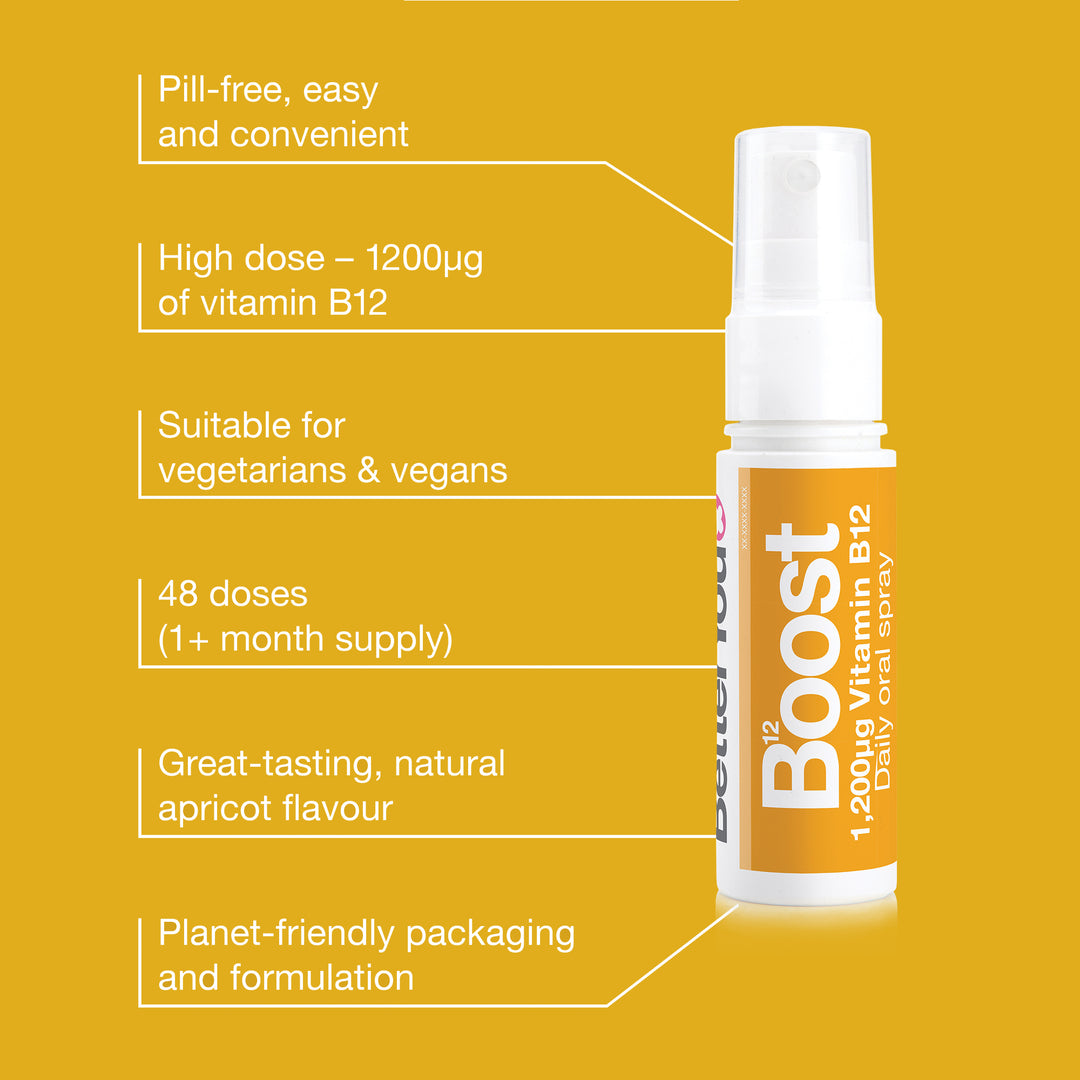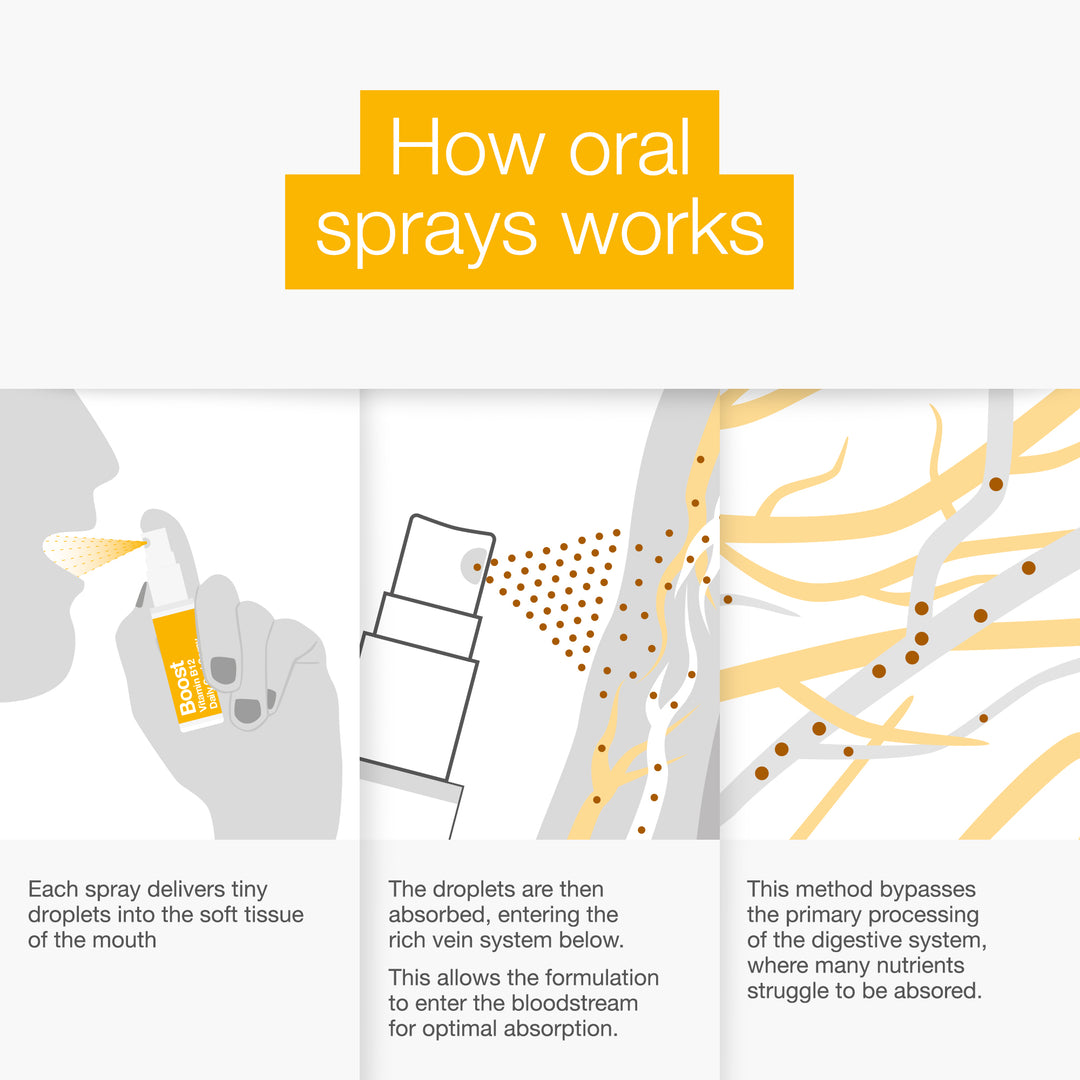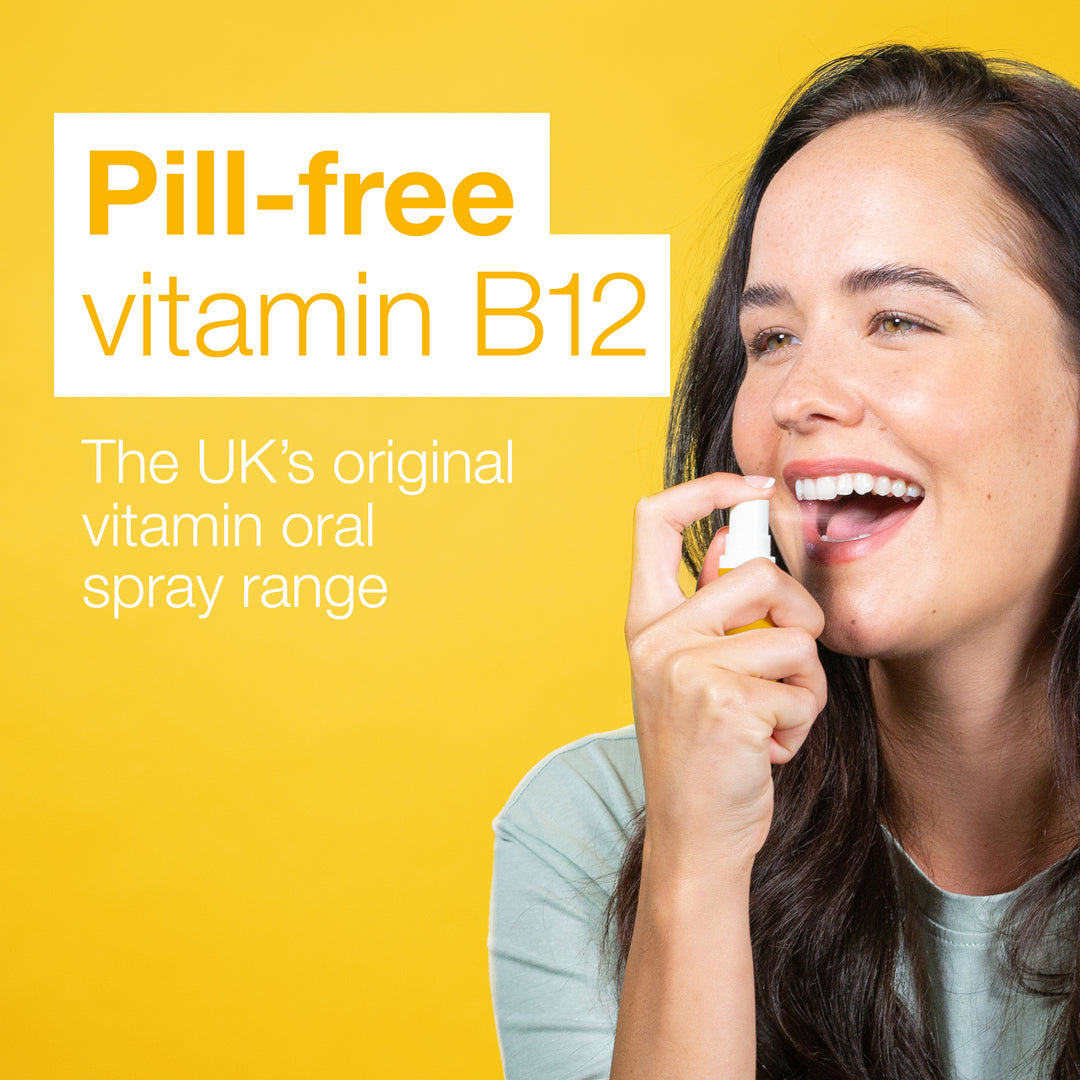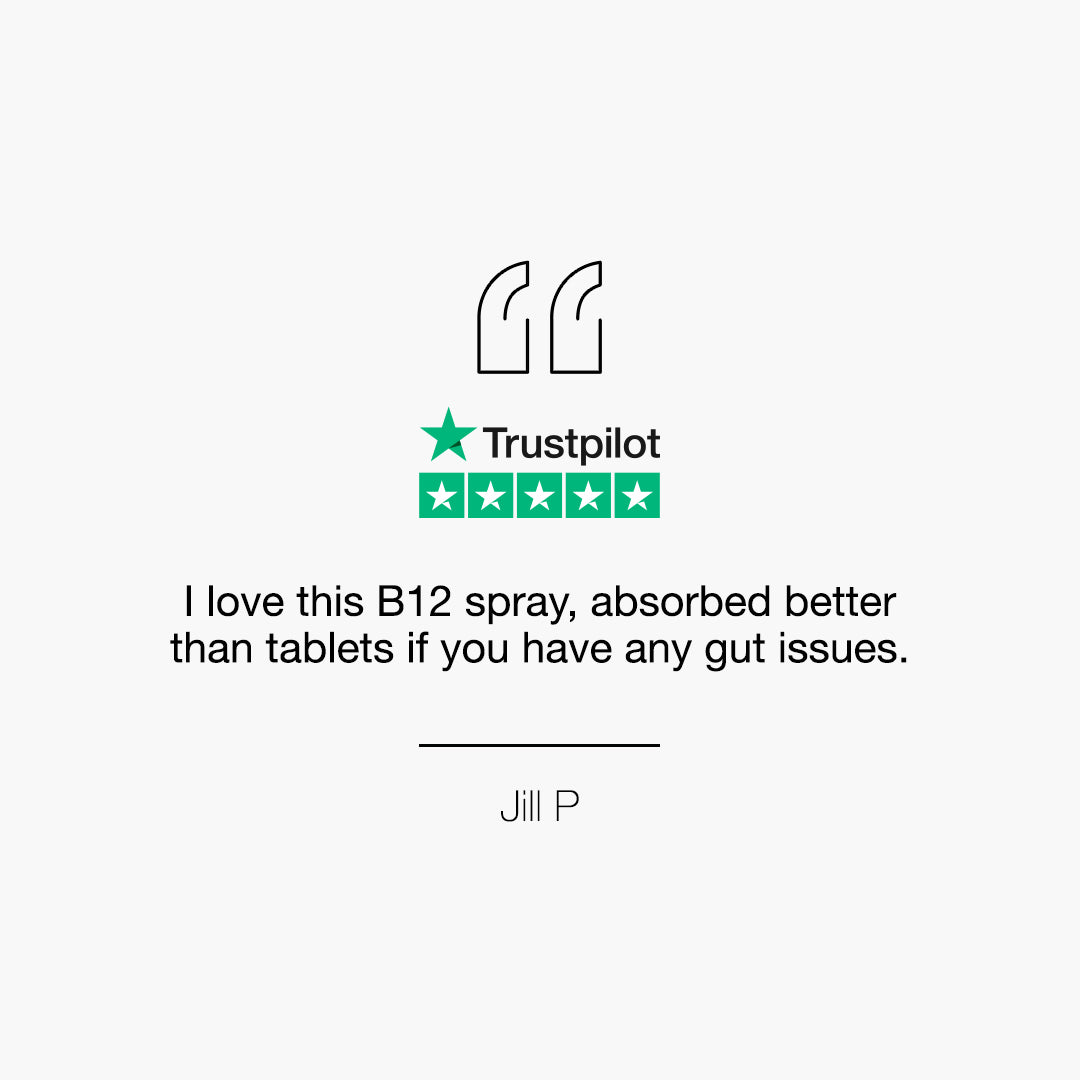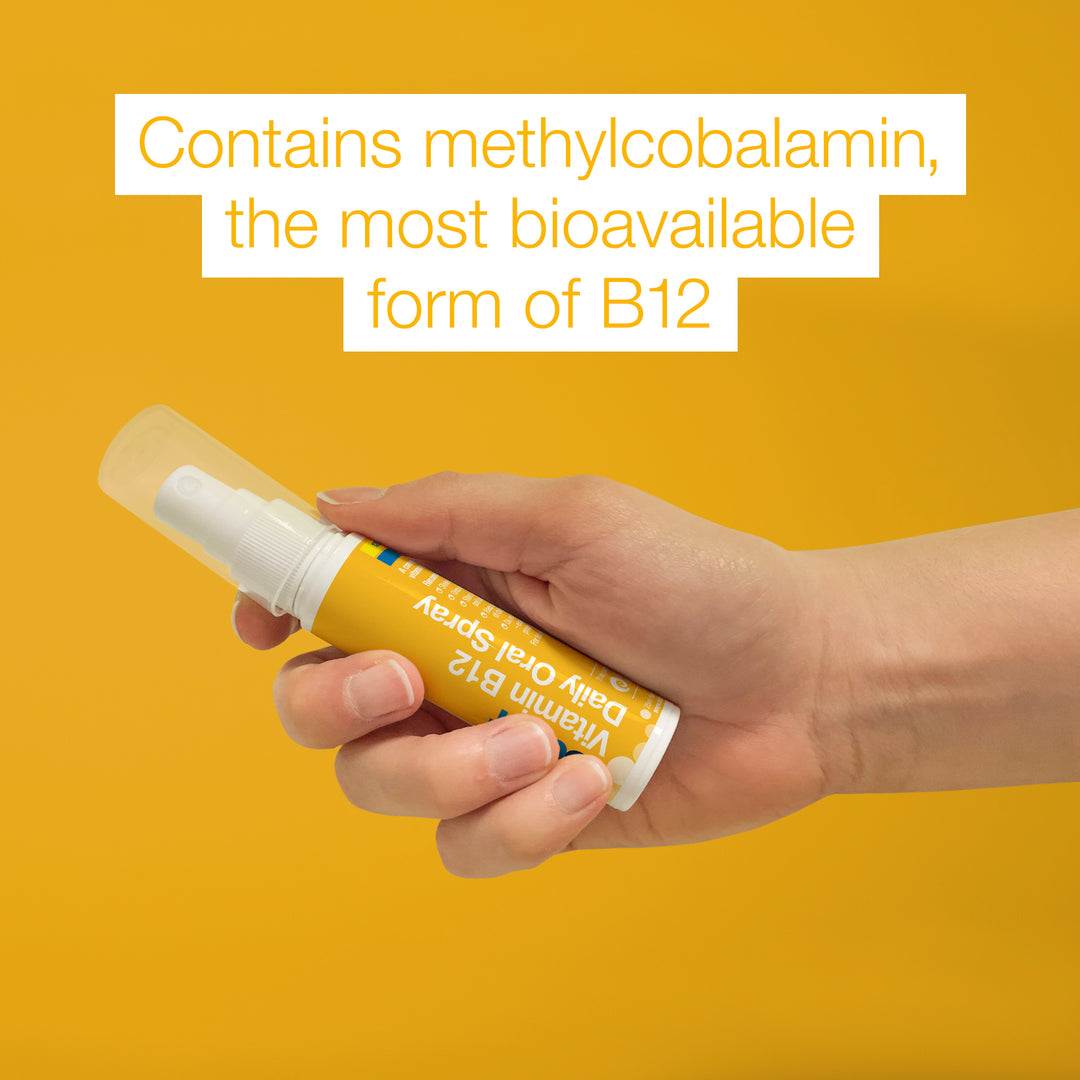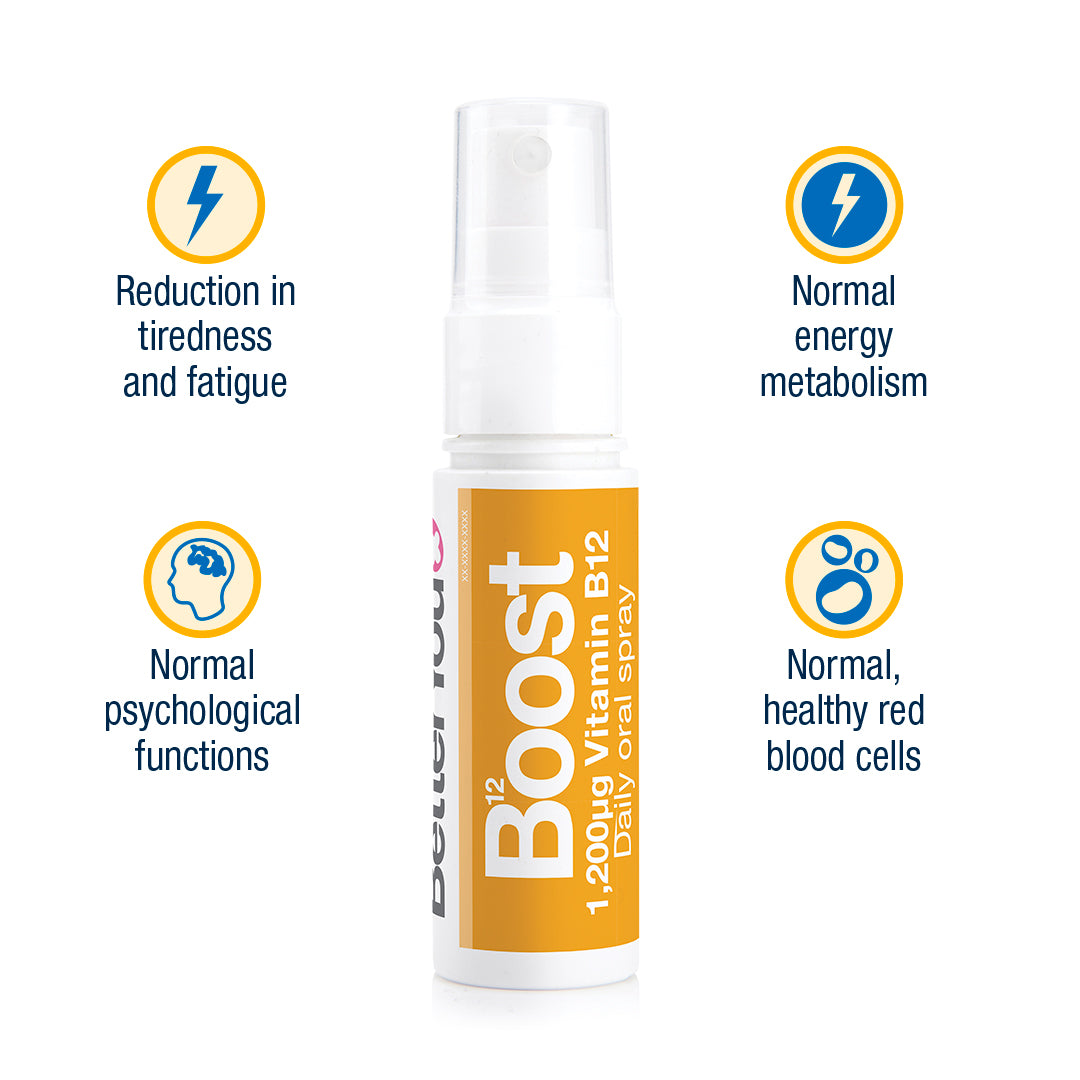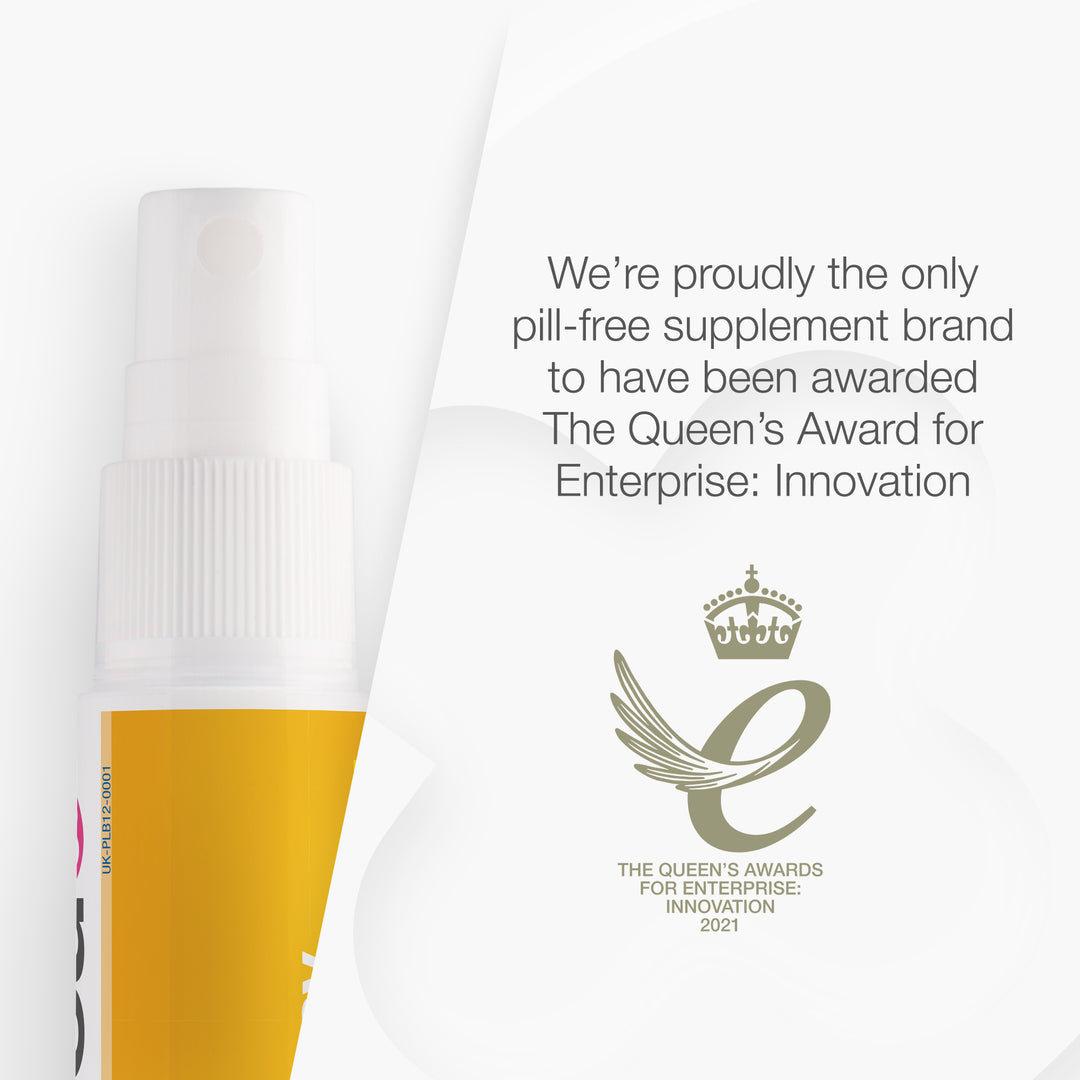 Boost Vitamin B12 Oral Spray
1,200μg of vitamin B12
£12.45
BetterYou Boost Vitamin B12 Oral Spray is an effective B12 supplement formulated to aid normal psychological functions, expertly blended to help boost energy levels.
4 sprays deliver an impressive 1,200μg of vitamin B12
Vitamin B12 supports psychological functions and energy release
Stimulant free, containing natural B12, green tea and chromium
A convenient alternative to tablets and capsules
48 daily doses
Natural apricot flavour
Manufactured from carbon-negative, plant-based packaging
Place an order, plant a tree
We believe everyone should have the right to clean air. That's why we've teamed up with carbon-busting specialists, Earthly, to support their reforestation project in Madagascar.
Each mangrove tree removes around 308kg of CO2 from the atmosphere over the course of it's lifecycle.