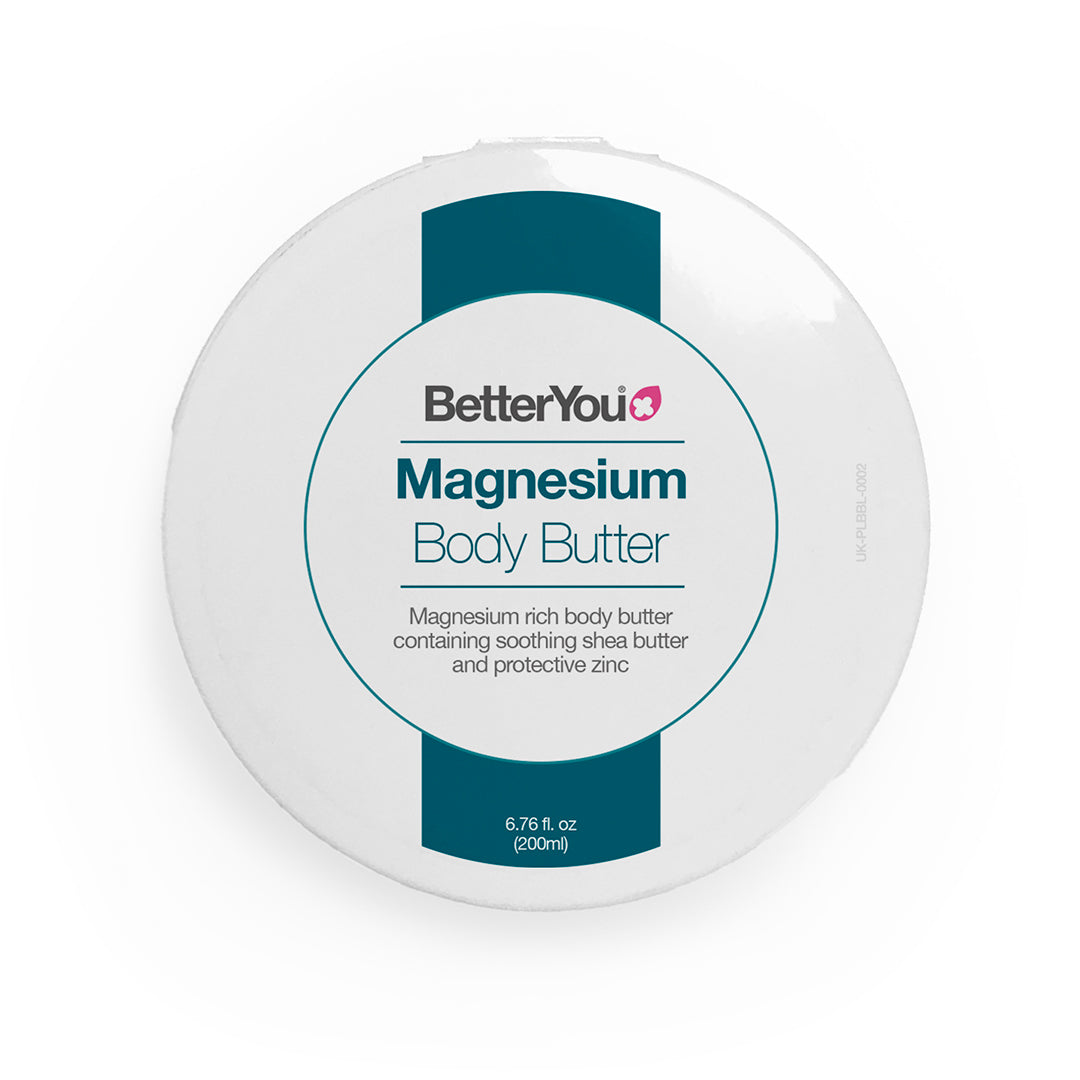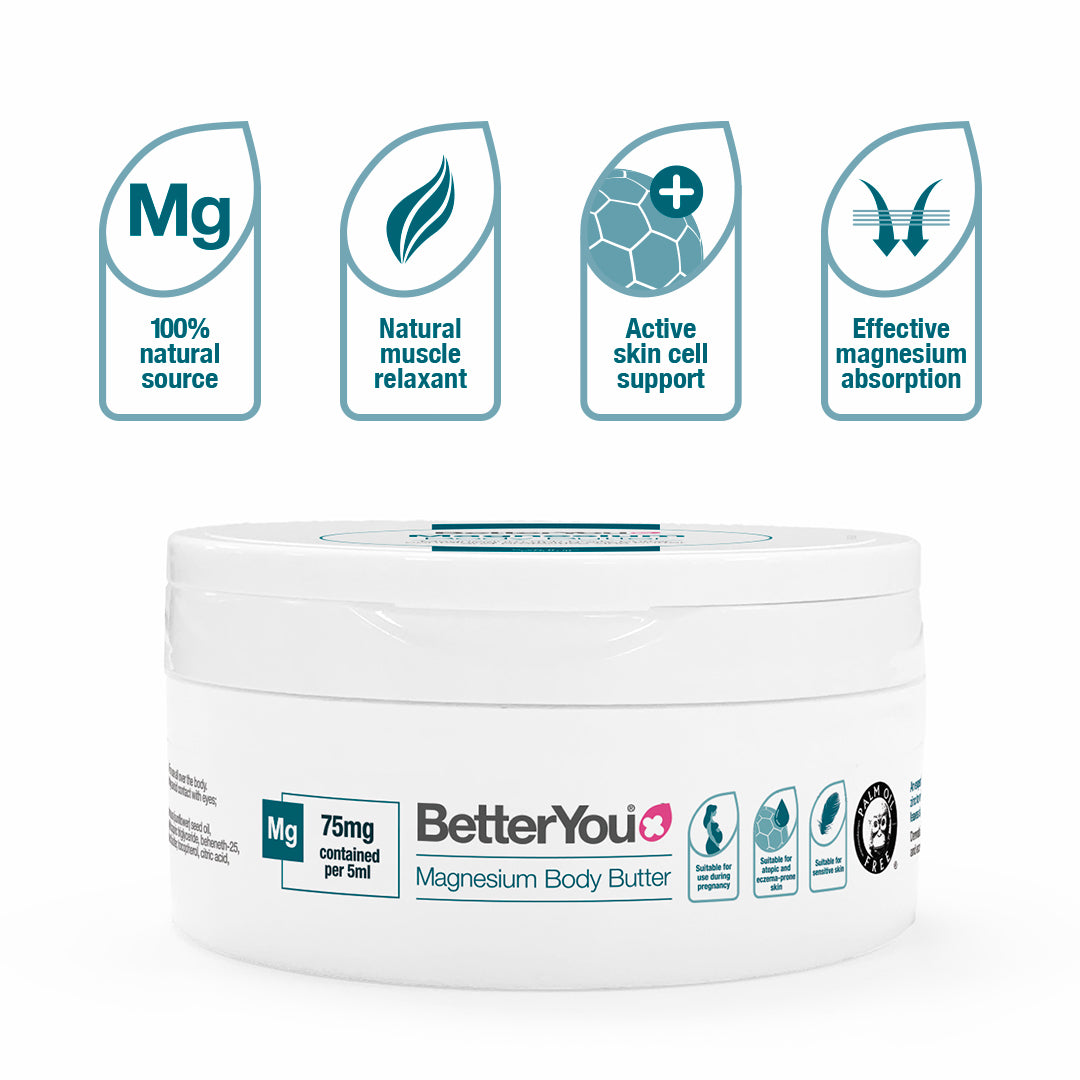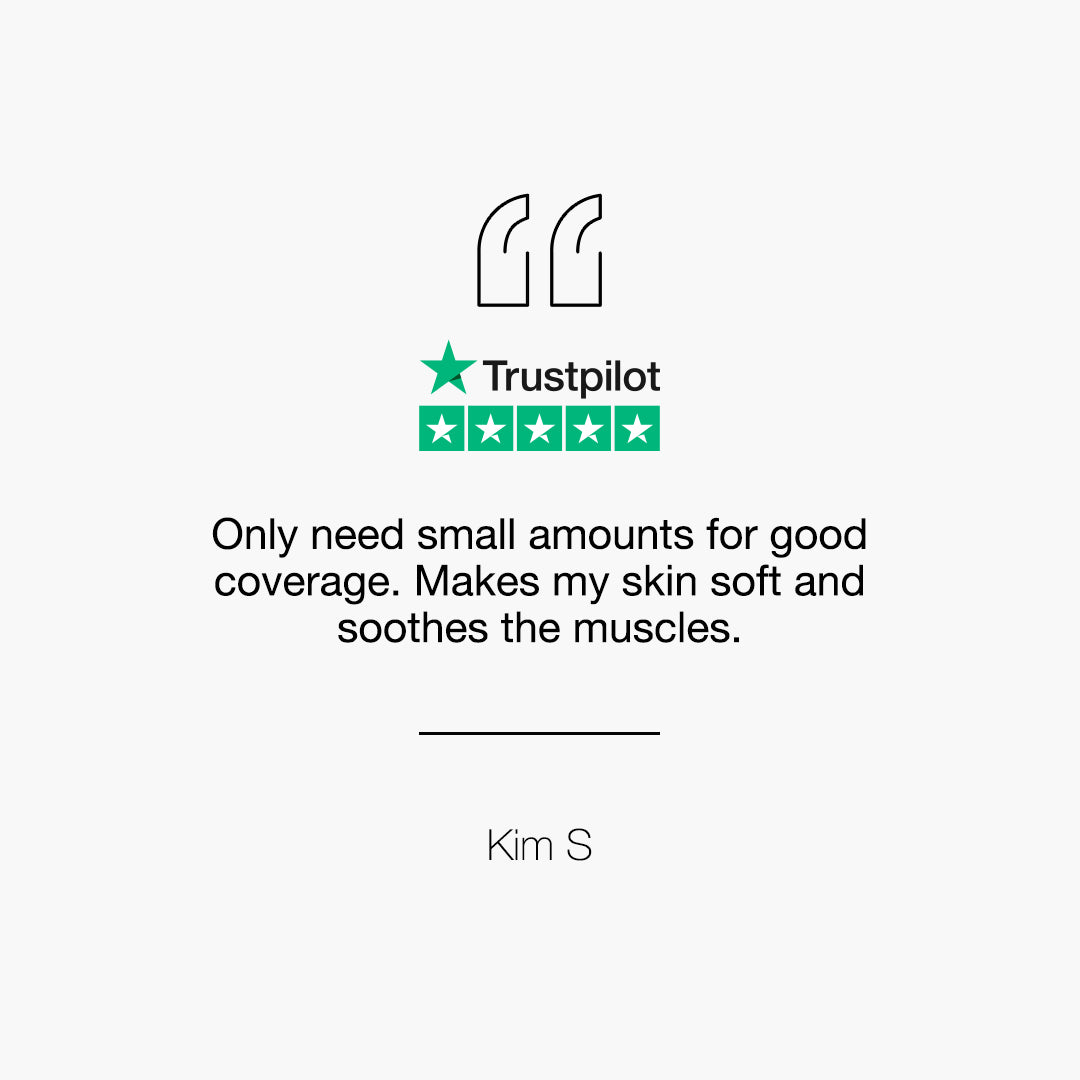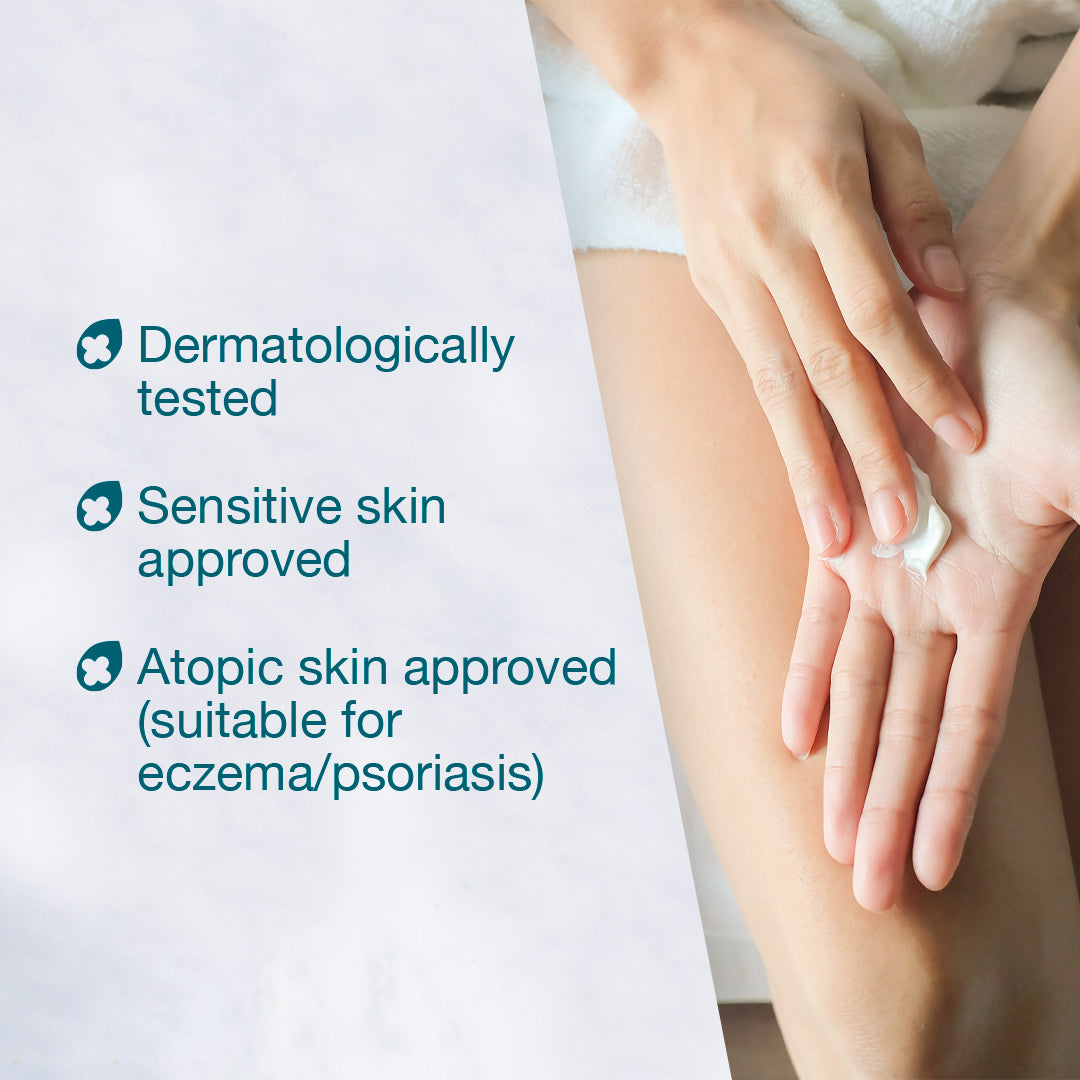 Magnesium Body Butter
15% Magnesium Oil
£12.95
BetterYou Magnesium Body Butter is a deeply rich, intensively moisturising body butter containing a perfect balance of magnesium chloride and skin kind ingredients.
5ml of Body Butter delivers 75mg (21.5% NRV) magnesium
Dermatologically tested
Certified Sensitive & Atopic skin approved
Ideal for dry skin including eczema and psoriasis-prone skin
Leaves skin feeling beautifully supple
Effective magnesium absorption
Certified palm oil derivative free

Packaging is made from 100% recycled material and is 100% recyclable
Place an order, plant a tree
We believe everyone should have the right to clean air. That's why we've teamed up with carbon-busting specialists, Earthly, to support their reforestation project in Madagascar.
Each mangrove tree removes around 308kg of CO2 from the atmosphere over the course of it's lifecycle.