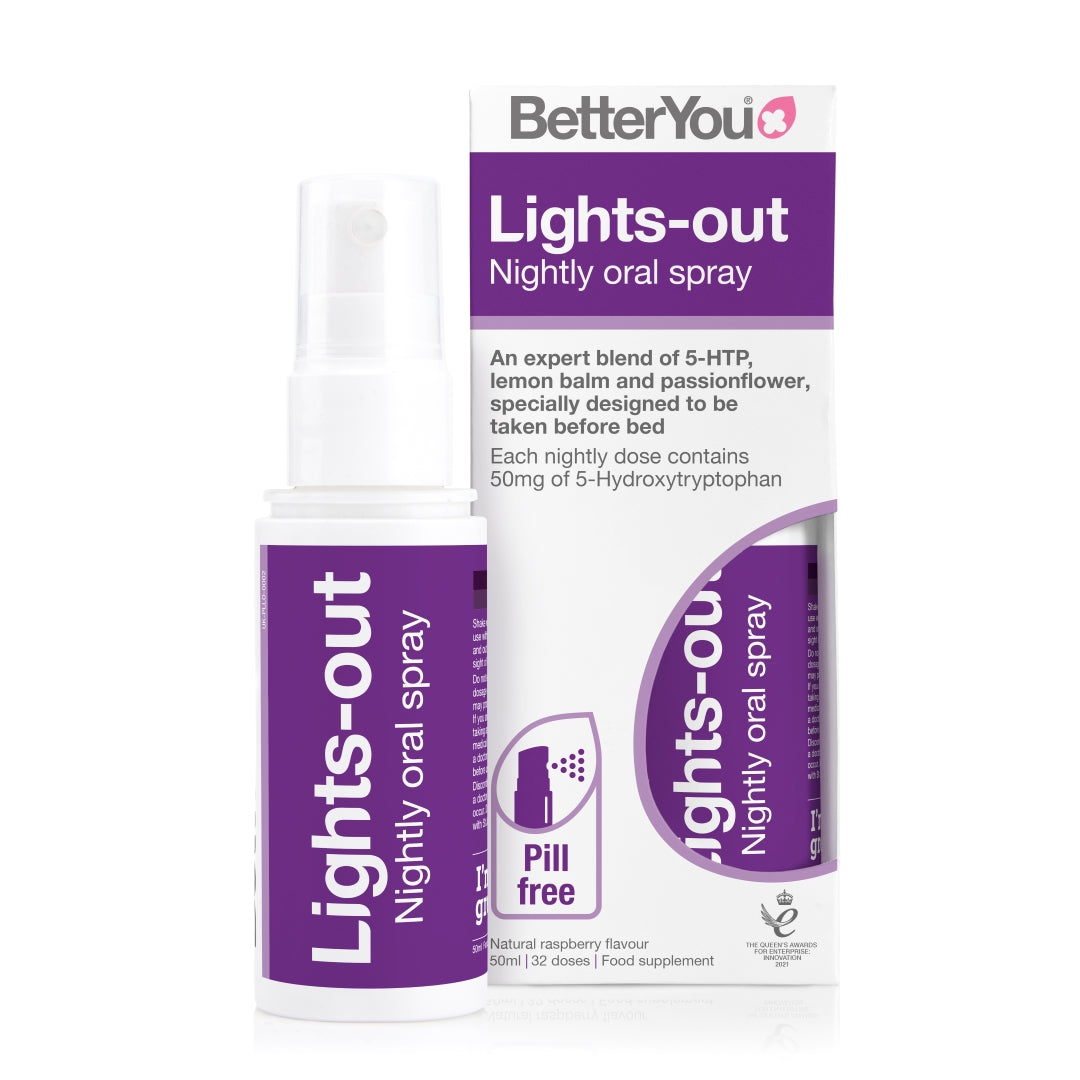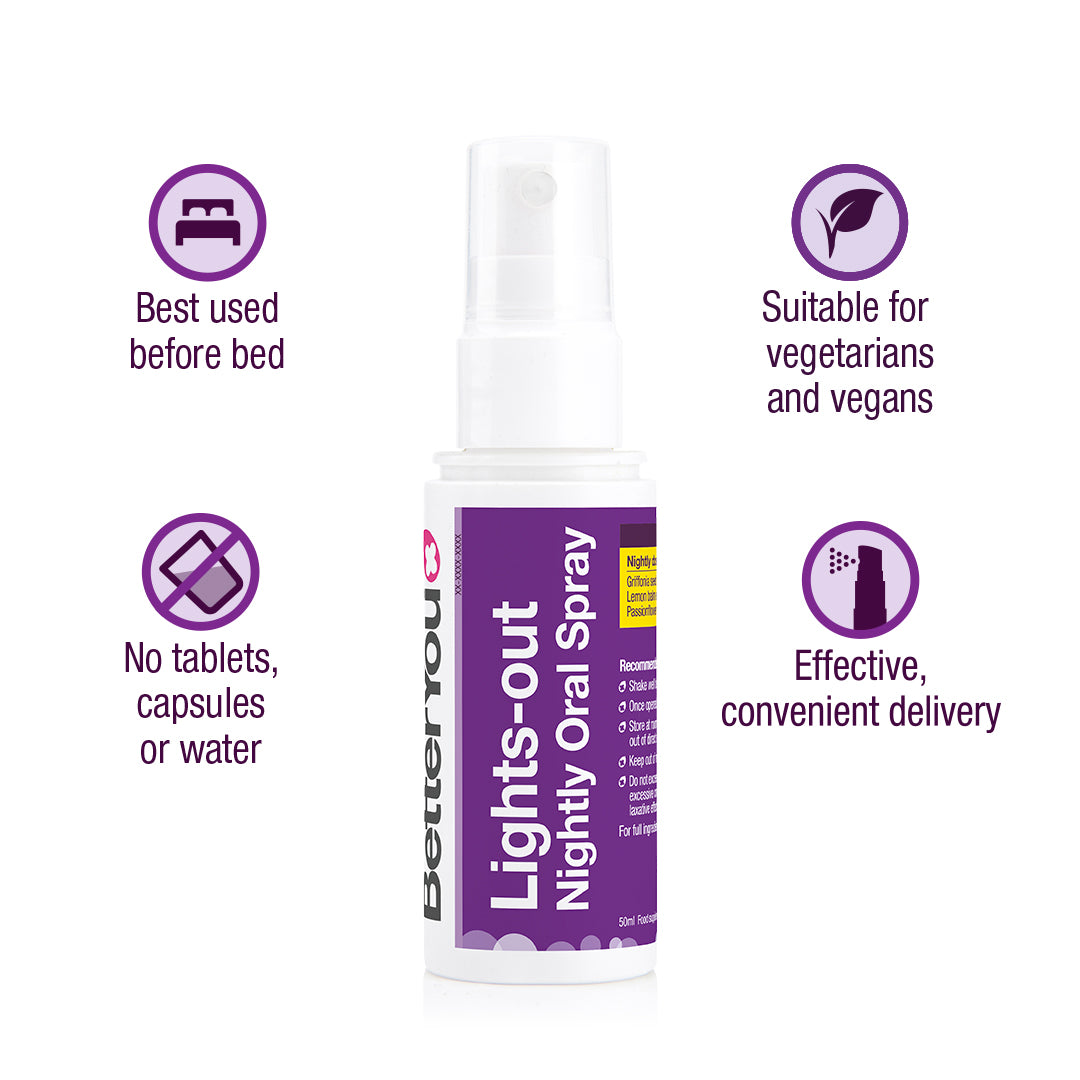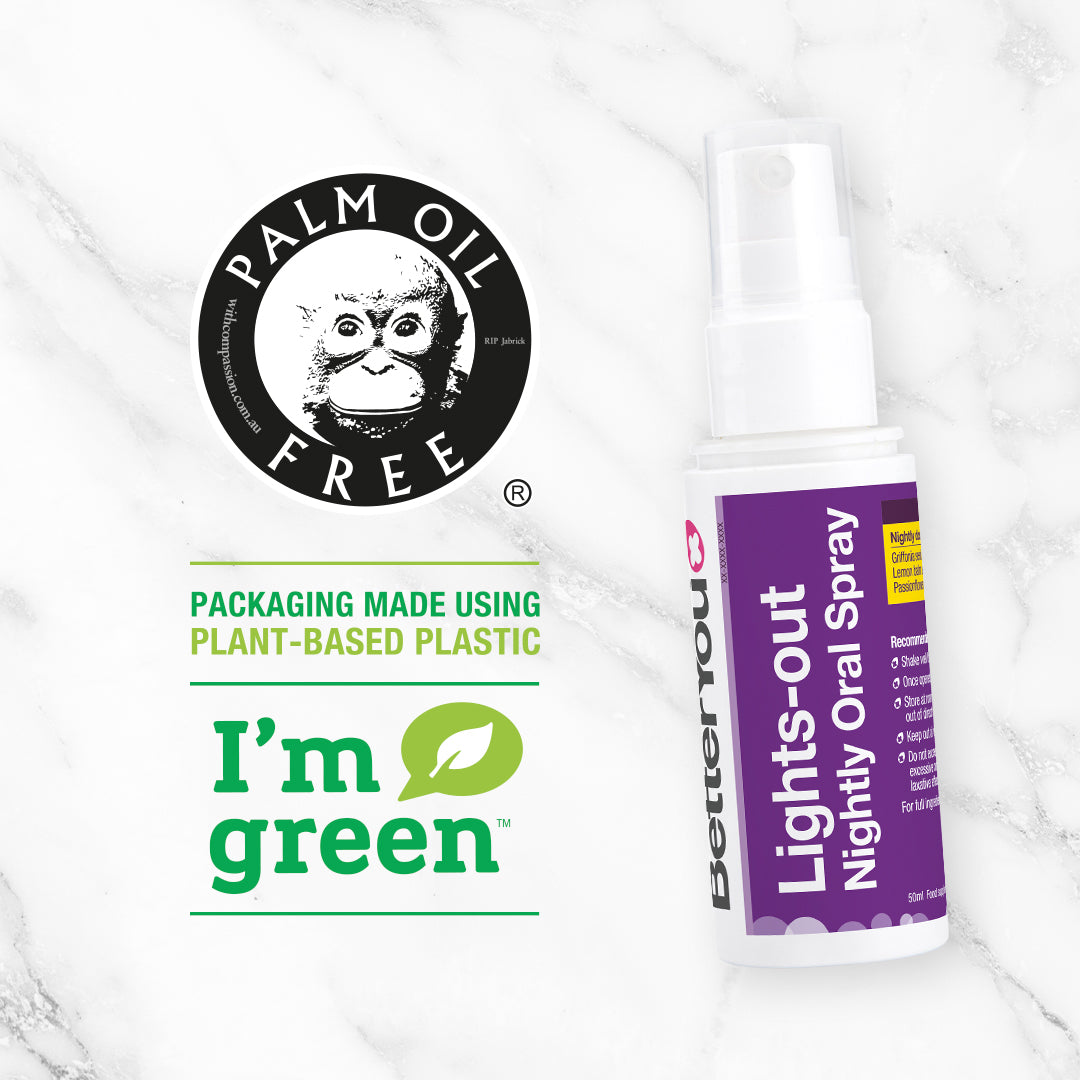 Lights-Out 5-HTP Nightly Oral Spray
50mg of 5-HTP
£19.95
BetterYou Lights-Out oral spray is an expert blend of 5-HTP, lemon balm and passionflower, specially designed to be taken before bed. Each nightly dose contains 50mg of 5-Hydroxytryptophan, delivered in an easy-to-use oral spray.
Delivers 50mg of 5-HTP to support relaxation in readiness for sleep
Great-tasting natural raspberry flavour
Manufactured from carbon-negative, plant-based packaging
Suitable for vegetarians, vegans, diabetics and coeliacs
Certified free from any palm oil and palm oil derivatives
5-HTP elevates serotonin levels and may interact with some medications and supplements. Please check the 'suitable for' section.
Place an order, plant a tree
We believe everyone should have the right to clean air. That's why we've teamed up with carbon-busting specialists, Earthly, to support their reforestation project in Madagascar.
Each mangrove tree removes around 308kg of CO2 from the atmosphere over the course of it's lifecycle.