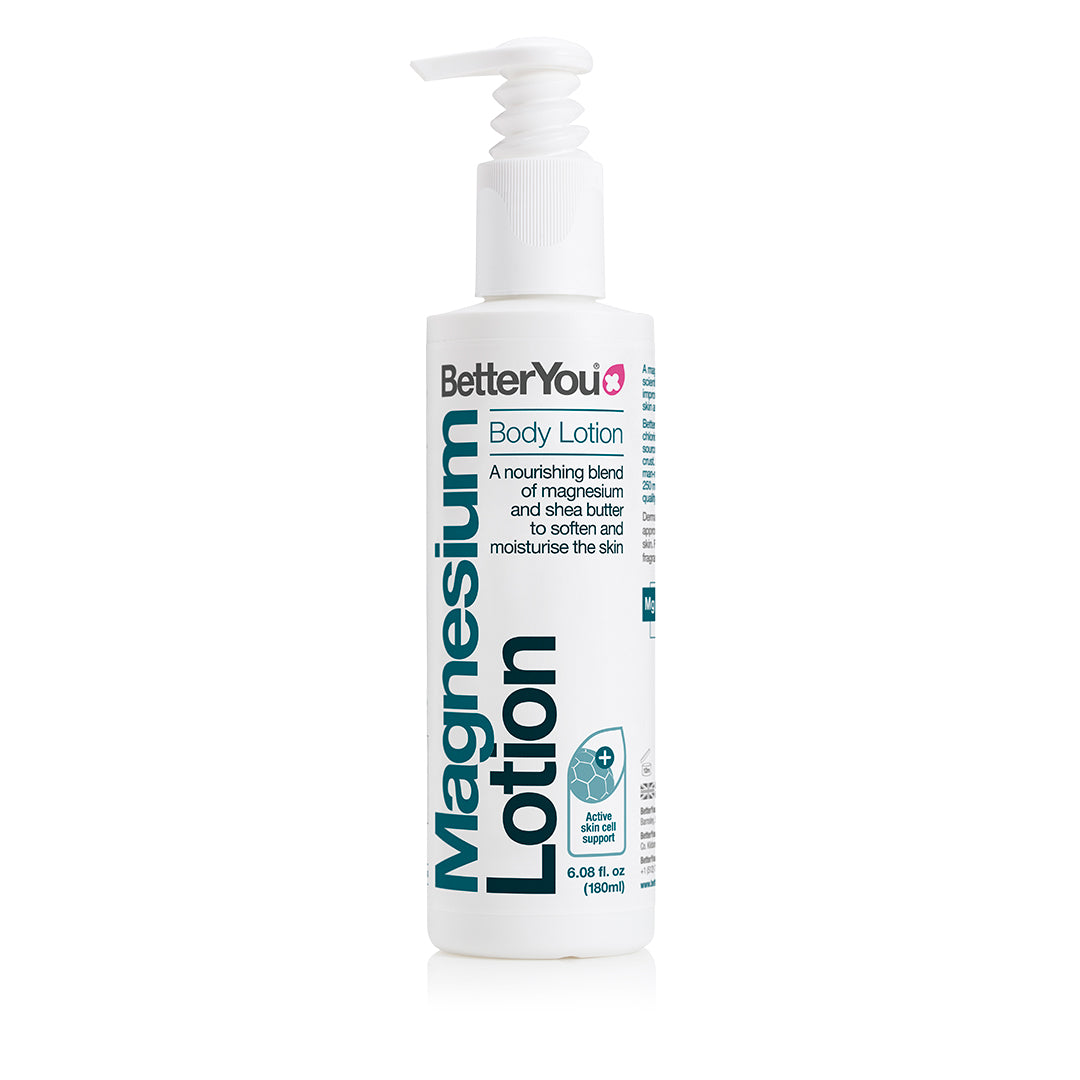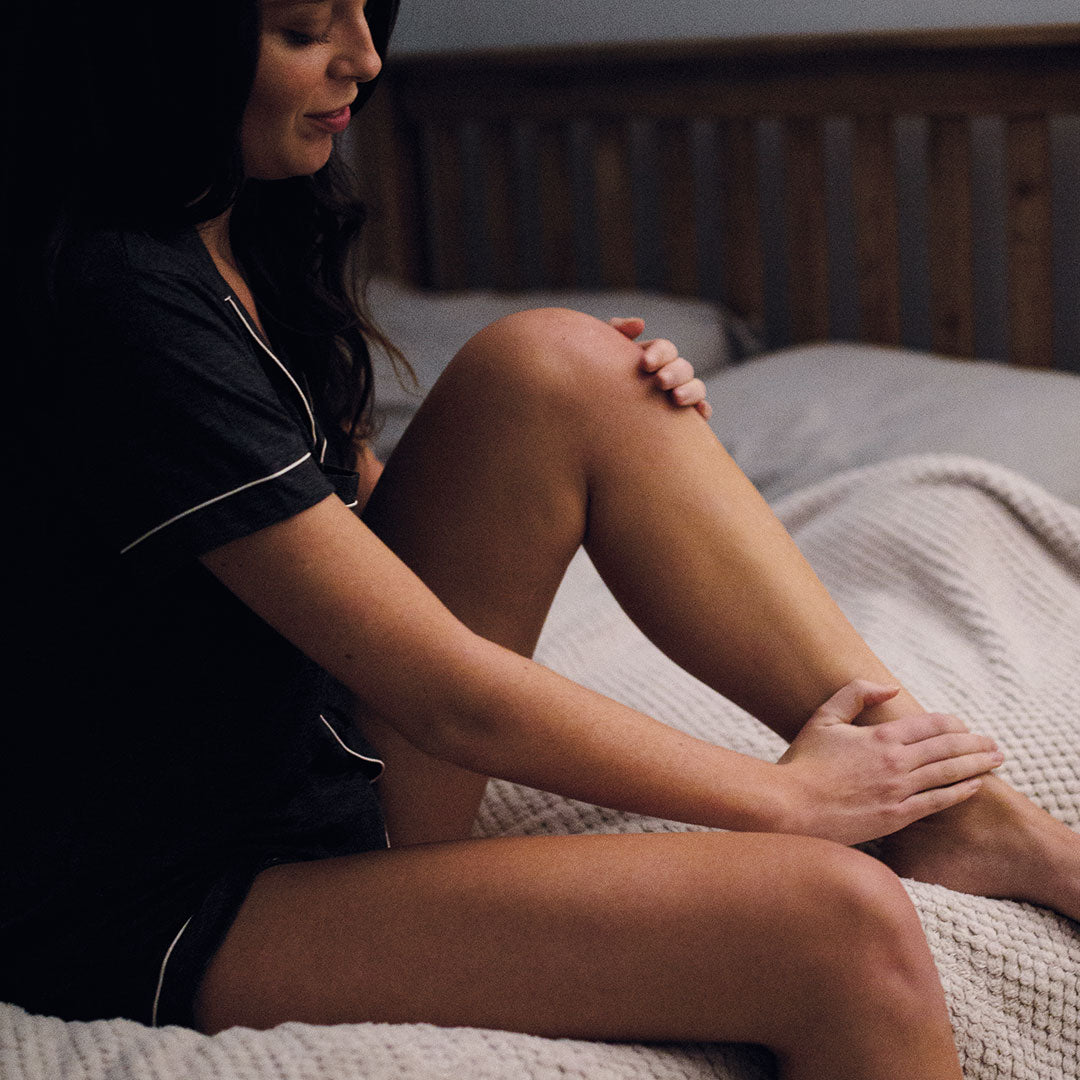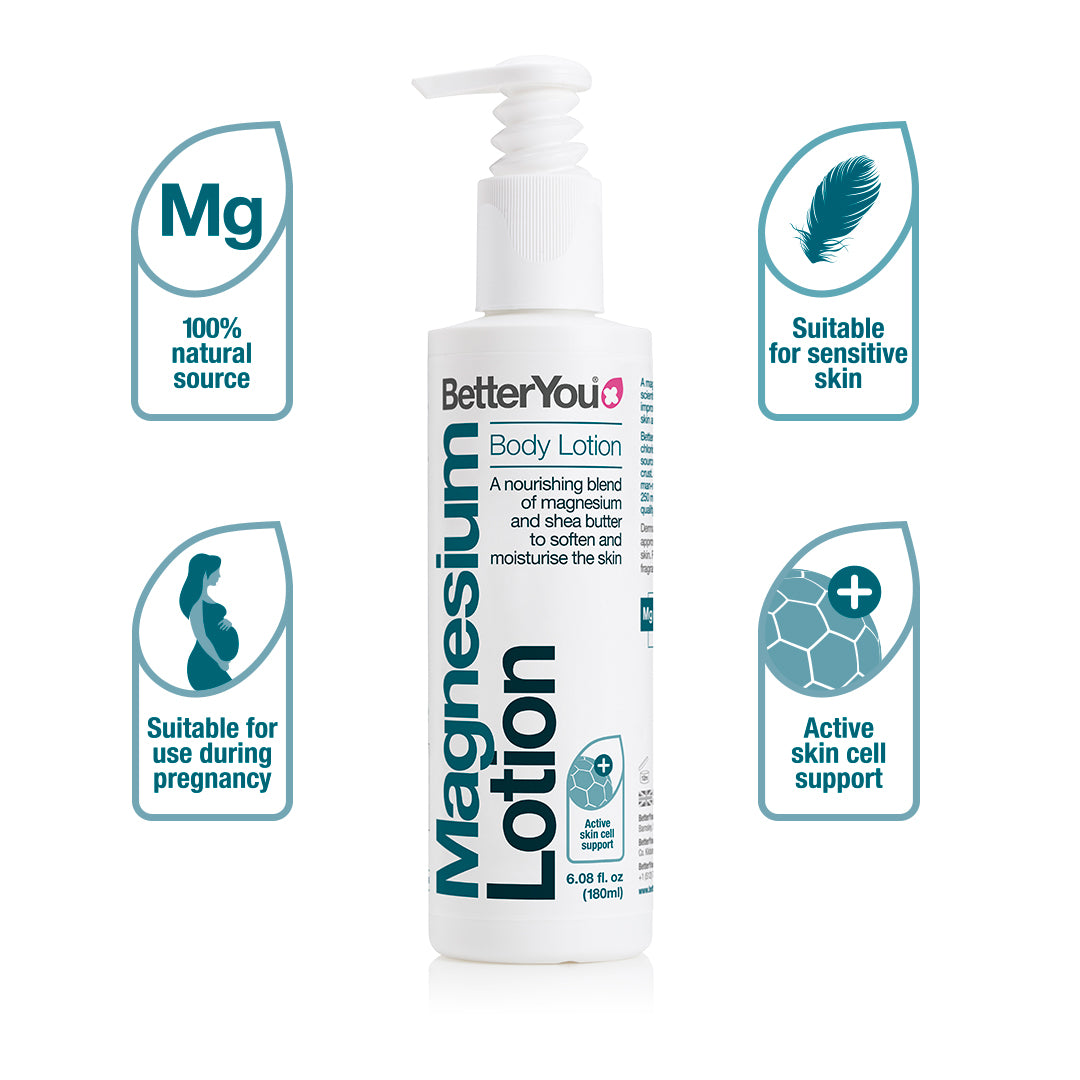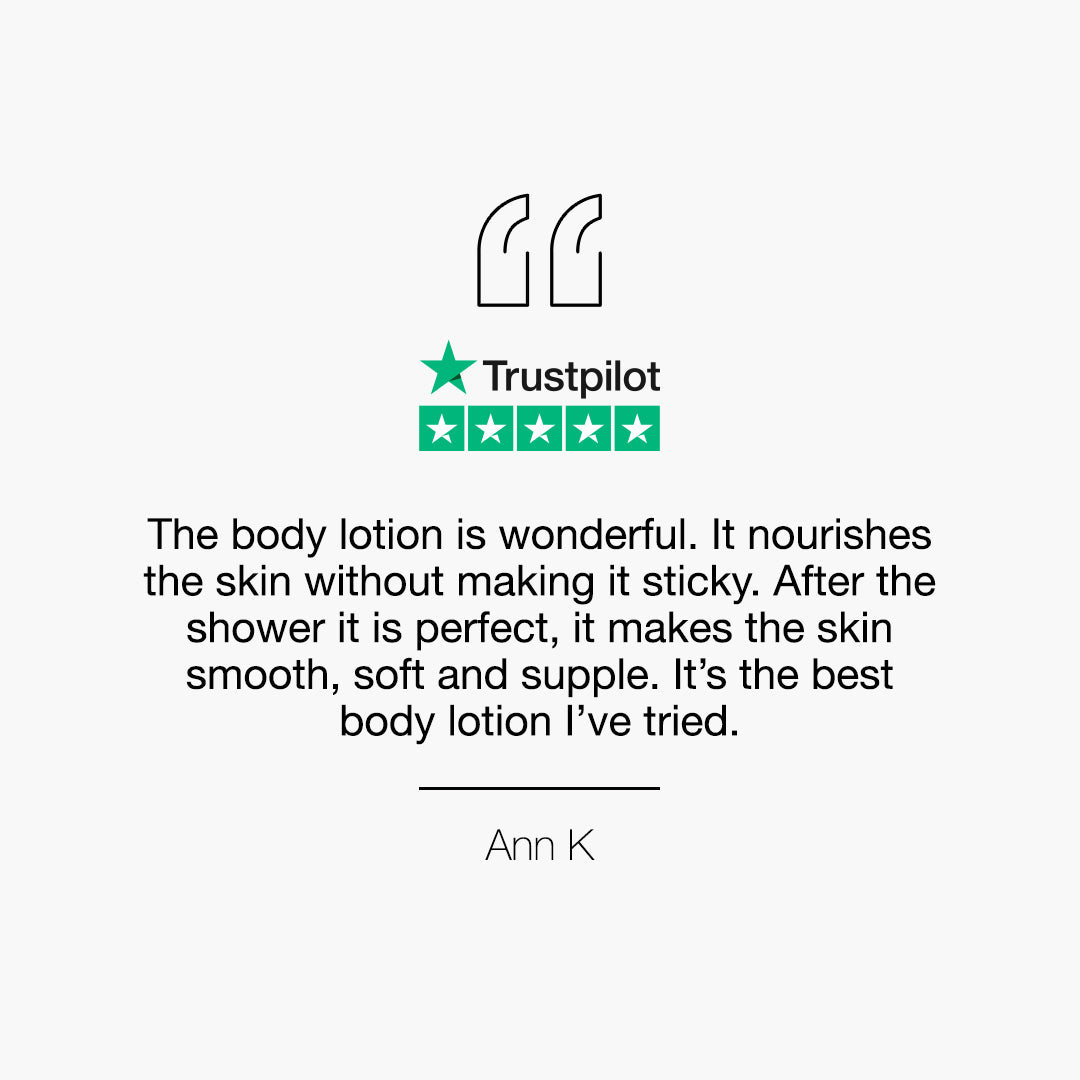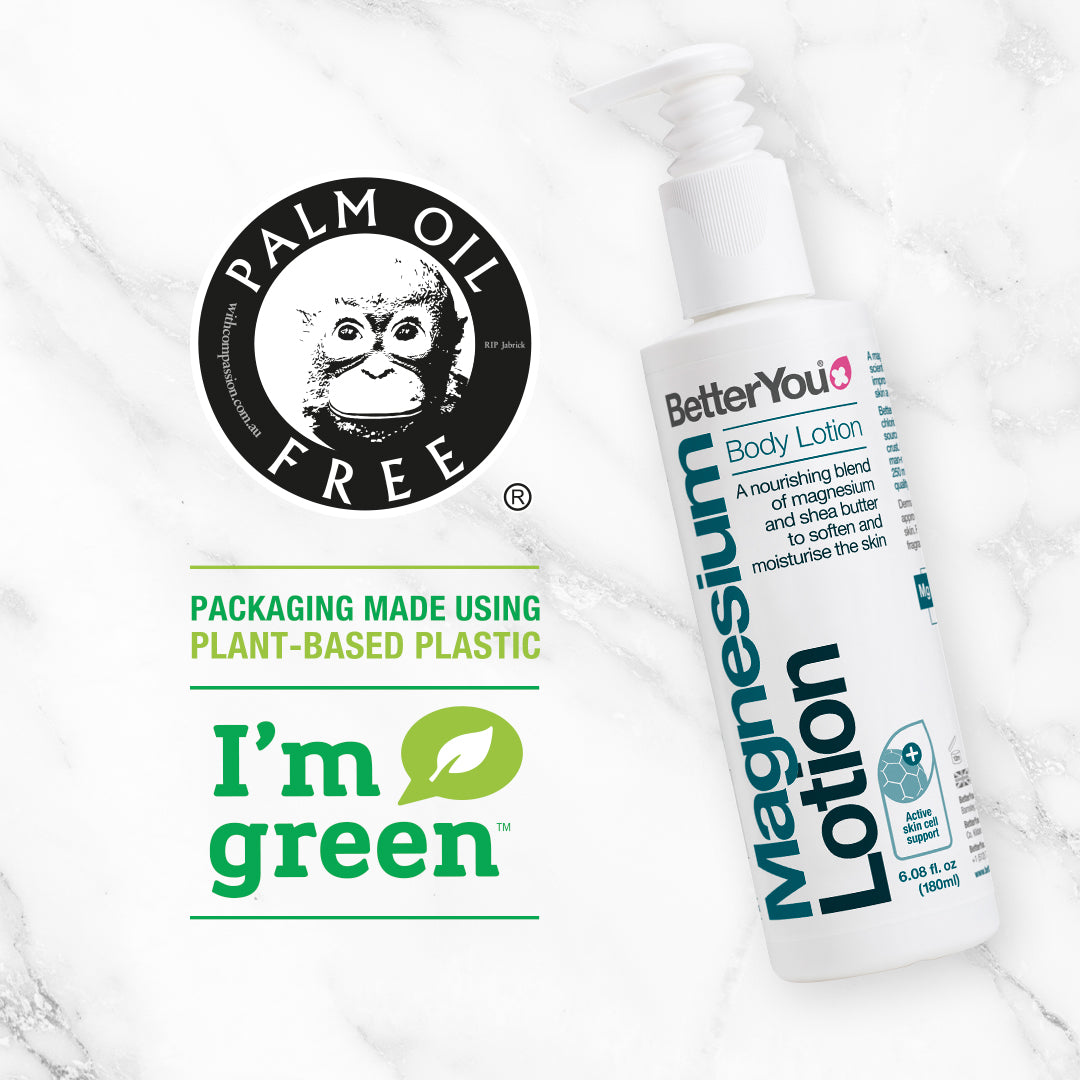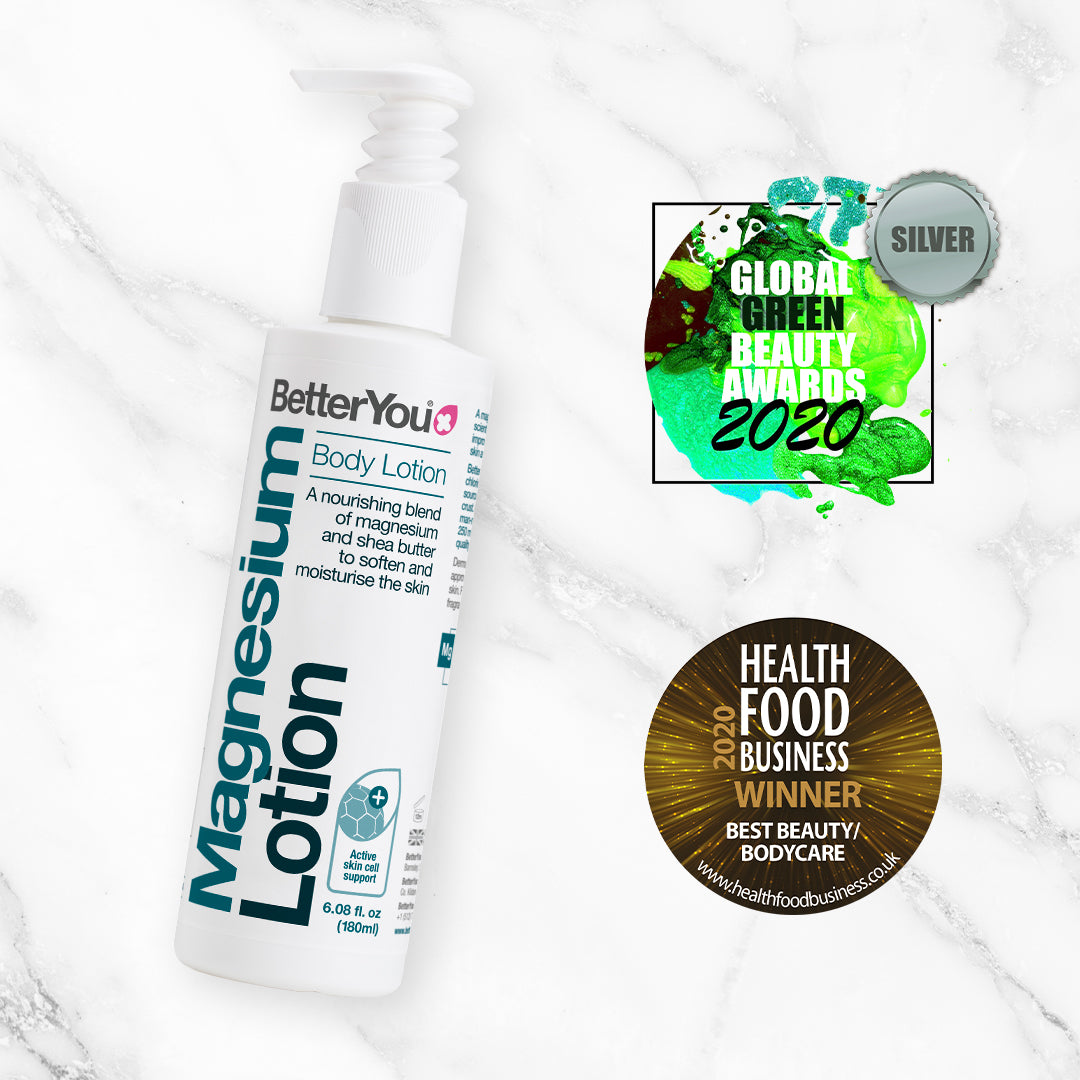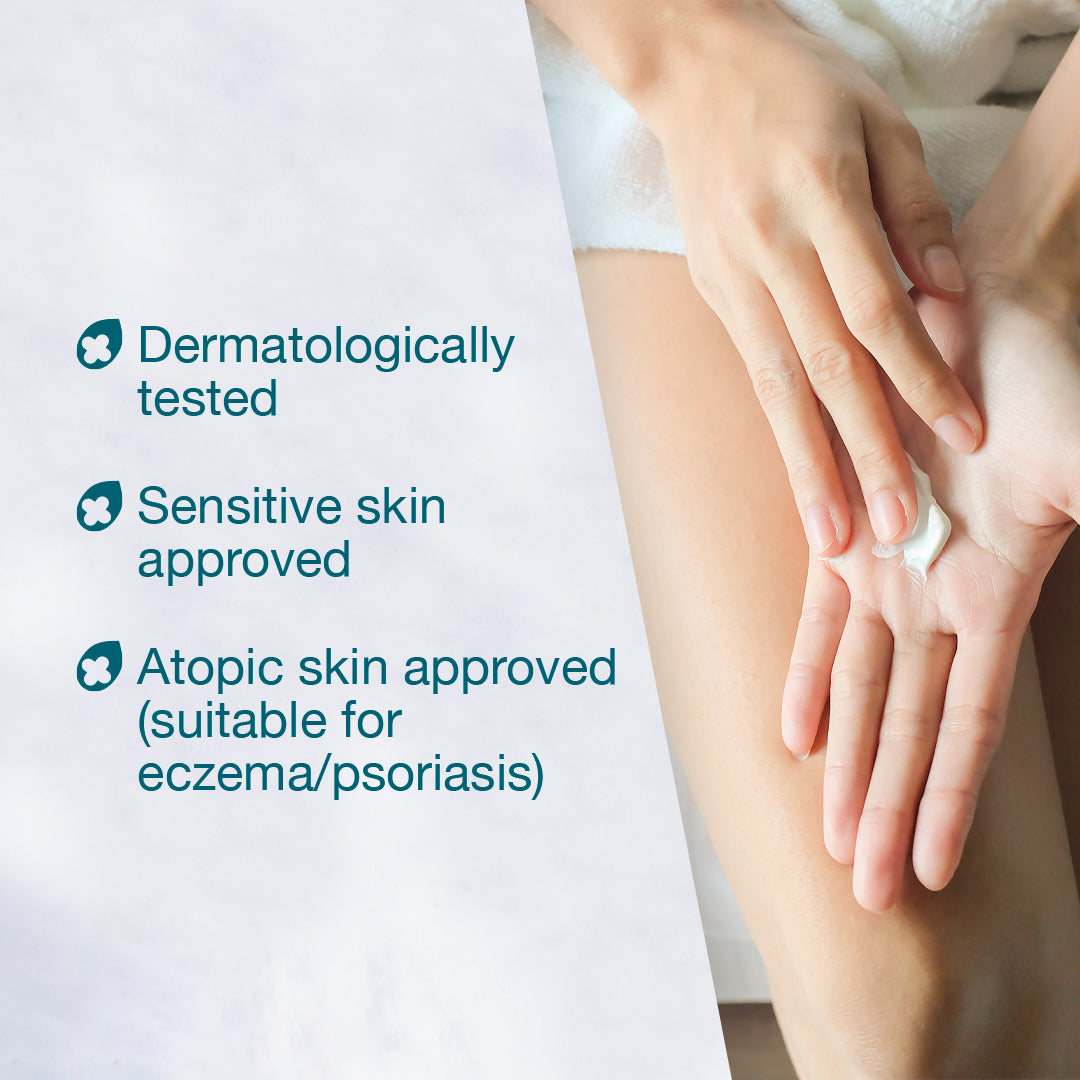 Magnesium Body Lotion
Magnesium rich body lotion
£11.95
BetterYou Magnesium Body Lotion is a nourishing blend of magnesium and shea butter formulated to improve skin elasticity, soften skin and relax muscles.
5ml of Body Lotion delivers 120mg magnesium
Promotes healthy, glowing skin
Dermatologically tested
Sensitive & Atopic skin approved
Palm-oil and palm oil derivative free

Vegetarian and Vegan approved
Place an order, plant a tree
We believe everyone should have the right to clean air. That's why we've teamed up with carbon-busting specialists, Earthly, to support their reforestation project in Madagascar.
Each mangrove tree removes around 308kg of CO2 from the atmosphere over the course of it's lifecycle.