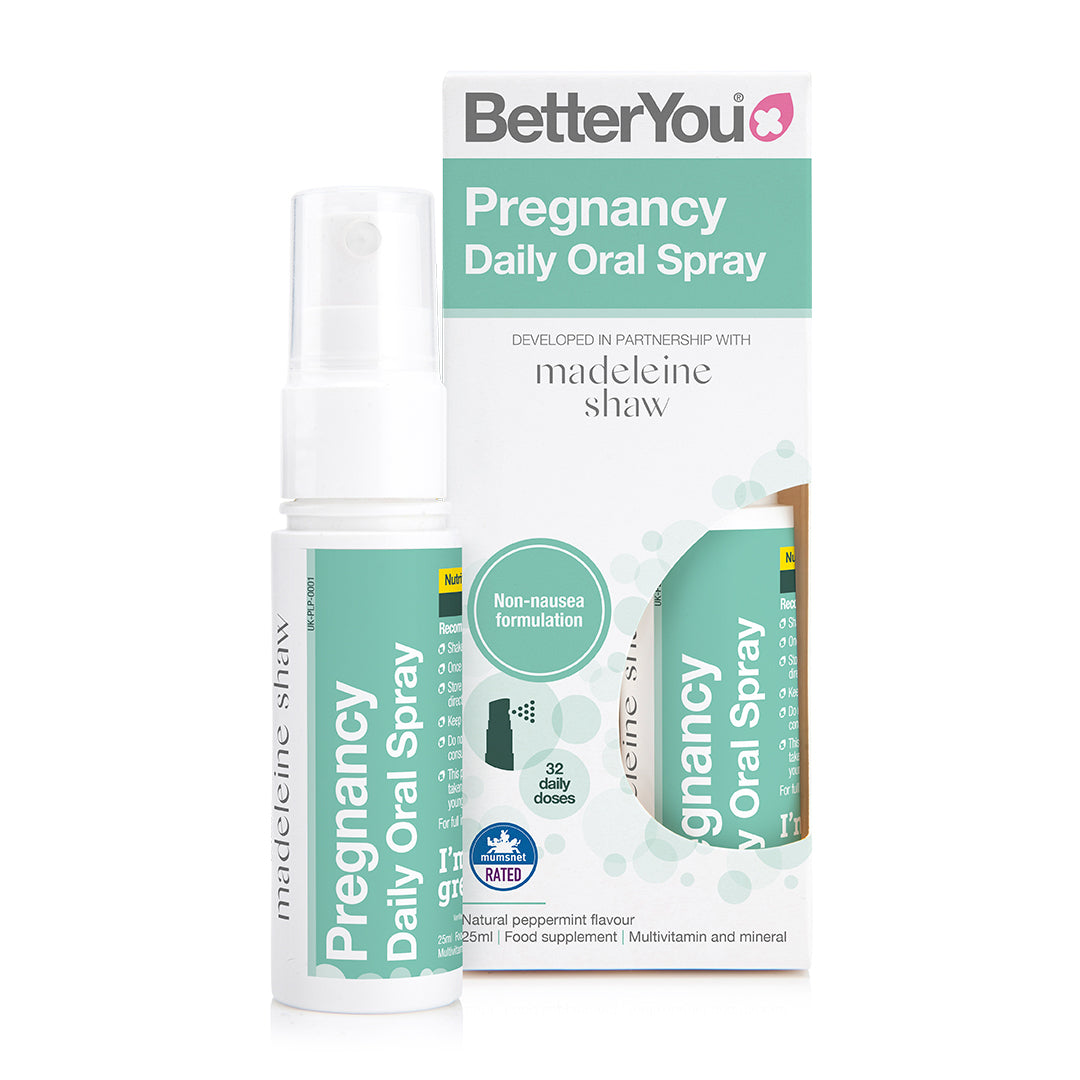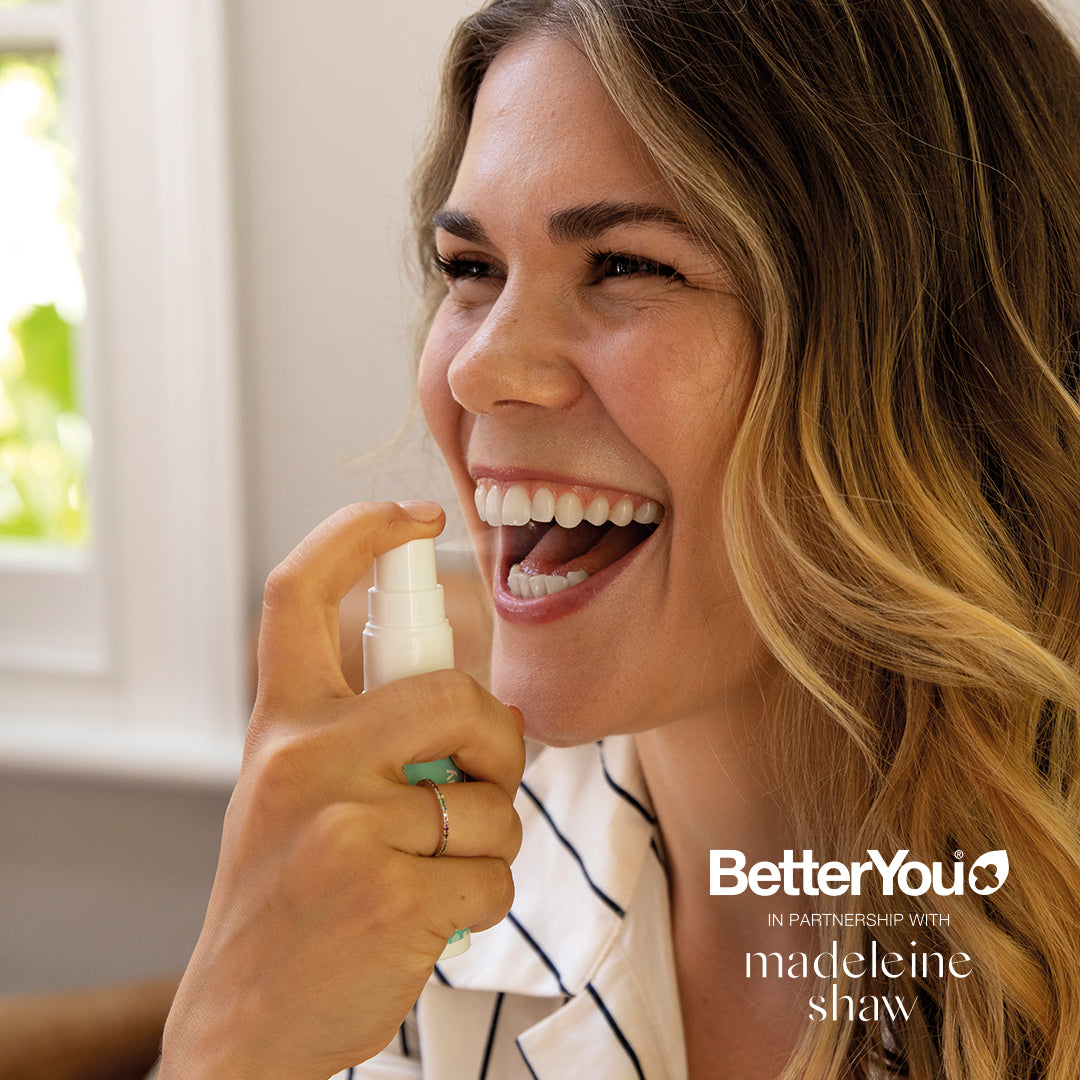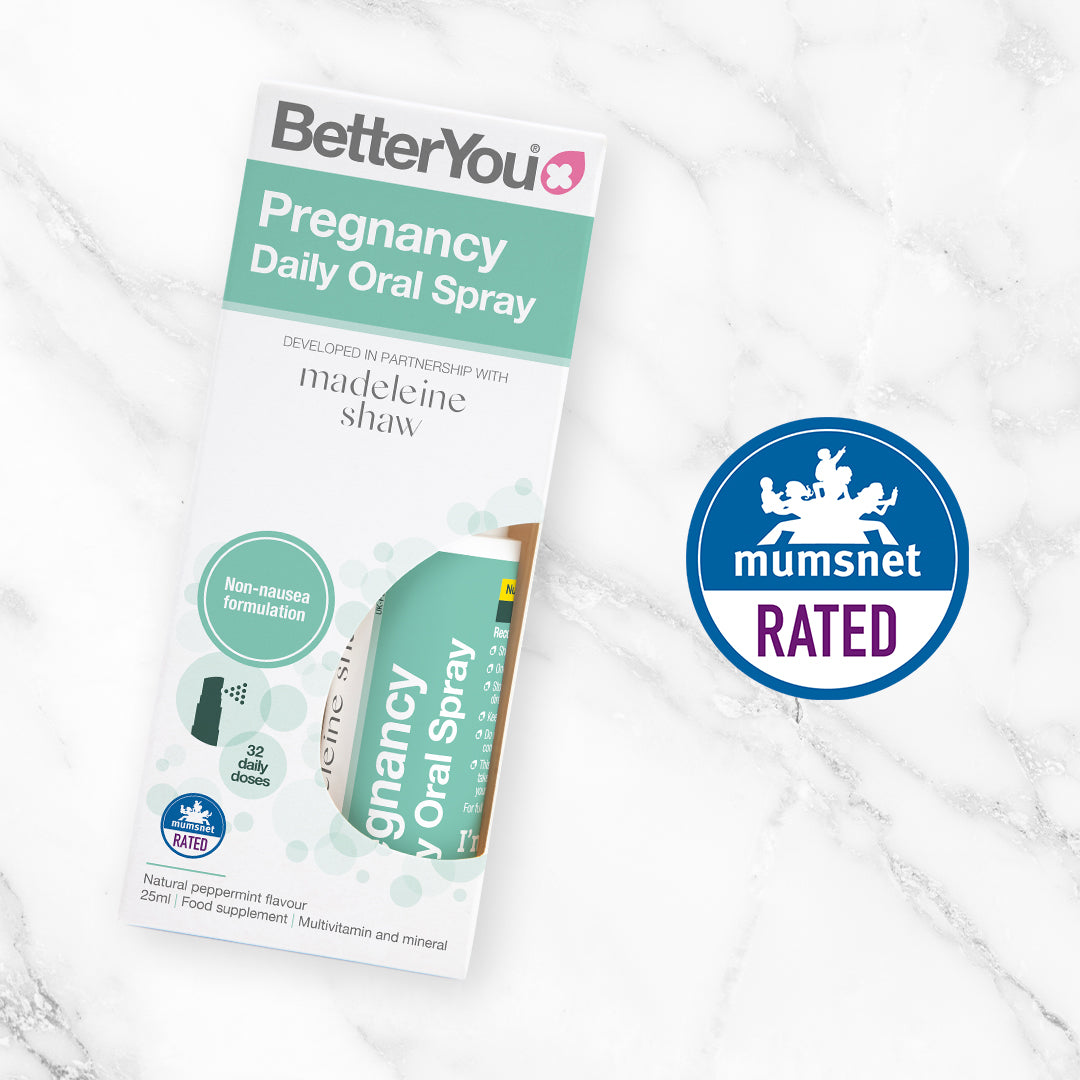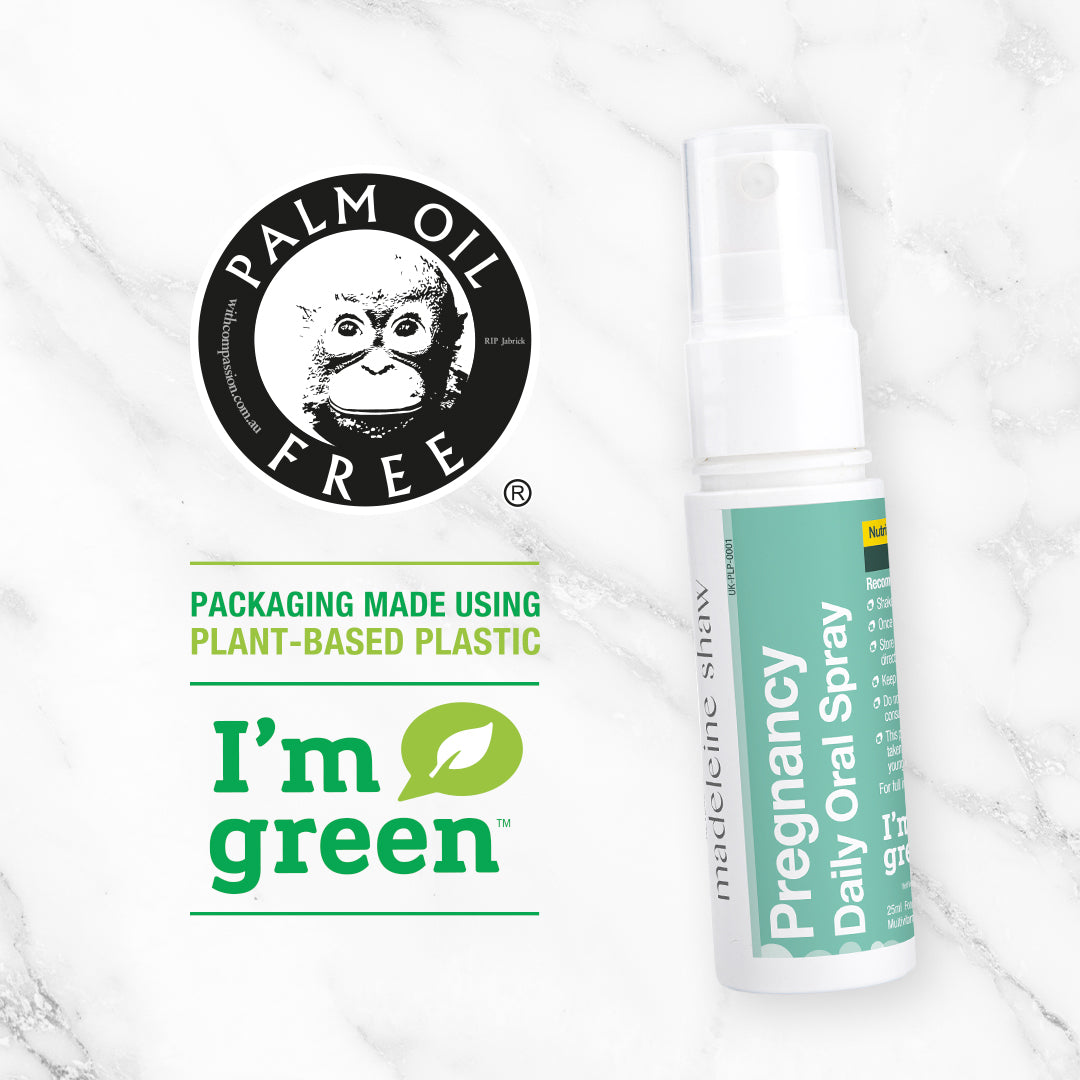 This product is:
(hover/tap for text)
Pregnancy Oral Spray
Developed in partnership with Madeleine Shaw
£14.95
We regret to inform you that this product is currently out of stock and will be discontinued. We apologise for any inconvenience caused.
We recommend our Vegan Health Spray alongside our Vitamin K2 and Vitamin Das alternative replacements.
Providing pill-free pregnancy support, the innovative oral spray contains six key nutrients to support mother and baby, including folic acid, iodine, and iron, in addition to vitamins D3, K2 and B12.
Expert, pill-free nutritional support
Contains 6 key nutrients to support mother and baby throughout pregnancy
Fast, effective nutrient delivery with non-nausea formulation
Part of our motherhood supplement range
Great-tasting natural peppermint flavour
Packaging made from carbon negative, plant-based plastic bottle
85% of Mumsnet users asked would recommend this product
Place an order, plant a tree
We believe everyone should have the right to clean air. That's why we've teamed up with carbon-busting specialists, Earthly, to support their reforestation project in Madagascar.
Each mangrove tree removes around 308kg of CO2 from the atmosphere over the course of it's lifecycle.